A guide to the Triumph Speed Twin 900
The Triumph Speed Twin 900 is an entry-level modern classic Bonneville that gives a far more premium feel than its competitors, making it stand out from the crowd. 
Updated in 2021 with improved performance and comfort while still retaining the gorgeous vintage look of the Bonneville, the Speed Twin 900 is a retro motorcycle aimed at new riders and veterans alike – but what is this bike like to ride? Find out everything in this review.
Triumph Speed Twin 900: vital stats at a glance
Engine size: 900ccTop speed: Approx. 110-120mphFuel capacity: 12 litresSeat height: 765mmBike weight: 216kgFront suspension: 41mm cartridge forksRear suspension: Twin RSUs with preload adjustmentPrice: £8,795 for Jet Black, £8,995 for Matt Ironstone and £8,995 for Matt Silver IceAvailable new and usedInsurance group: 14
Pros and cons at a glance
Pros
Modern retro styleLots of torqueThe soundLow seatRestricted A2 version available
Cons
Though perfectly adequate, the brakes could perhaps be of a slightly higher specThis might not be the bike for longer rides
The Triumph Speed Twin 900: a true modern classic bike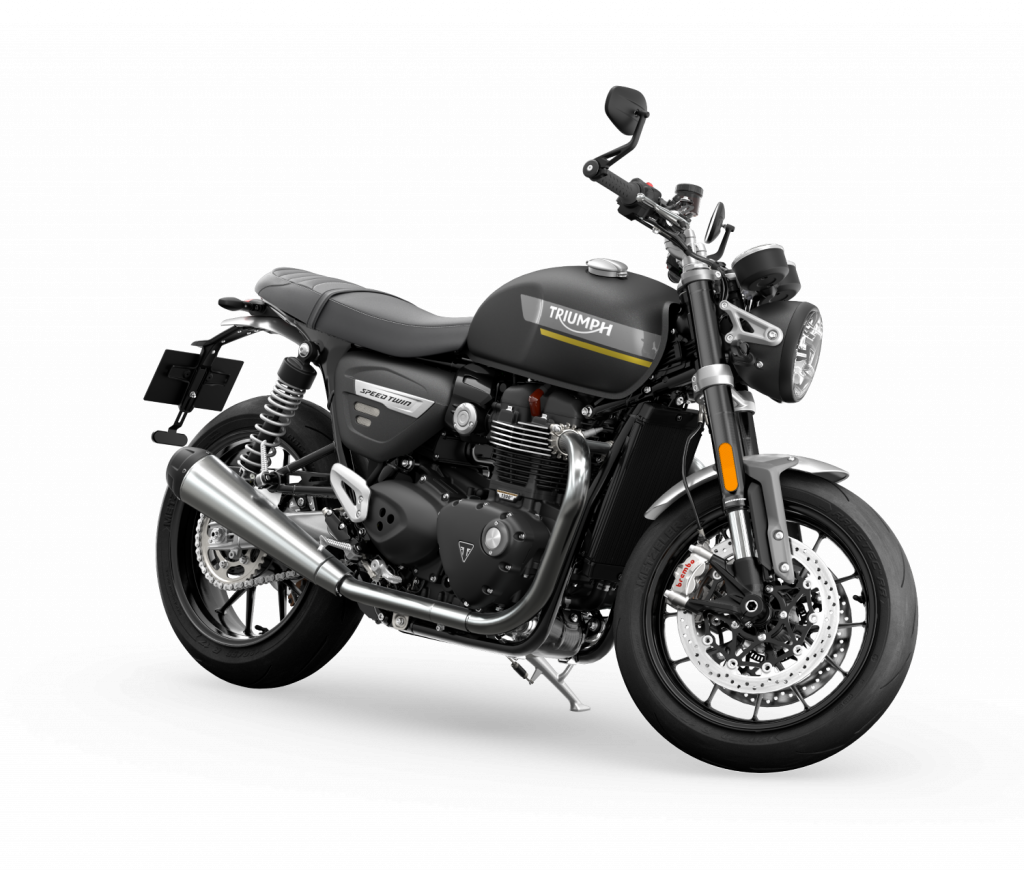 Drawing inspiration from the original Bonneville, the Triumph Speed Twin 900 captures the raw attitude and heritage of the 60s – all with the safety and technological features we've come to expect from modern motorcycles.
In true retro fashion, the Speed Twin features a low one-piece handlebar and stunning detailing that will turn heads wherever you go. Its naked styling hides nothing behind fairing, allowing you to truly see the bike's inner workings, from its side panel design to the throttle body finishers.
And the bike's looks continue to work incredibly well to this day. Its short front mudguard, cartridge forks, circular halogen headlight, indented fuel tank, bench seat, and brushed metalwork – including the twin stainless steel exhaust – and the rigid steel zinc-coated backbone of the chassis never fail to impress.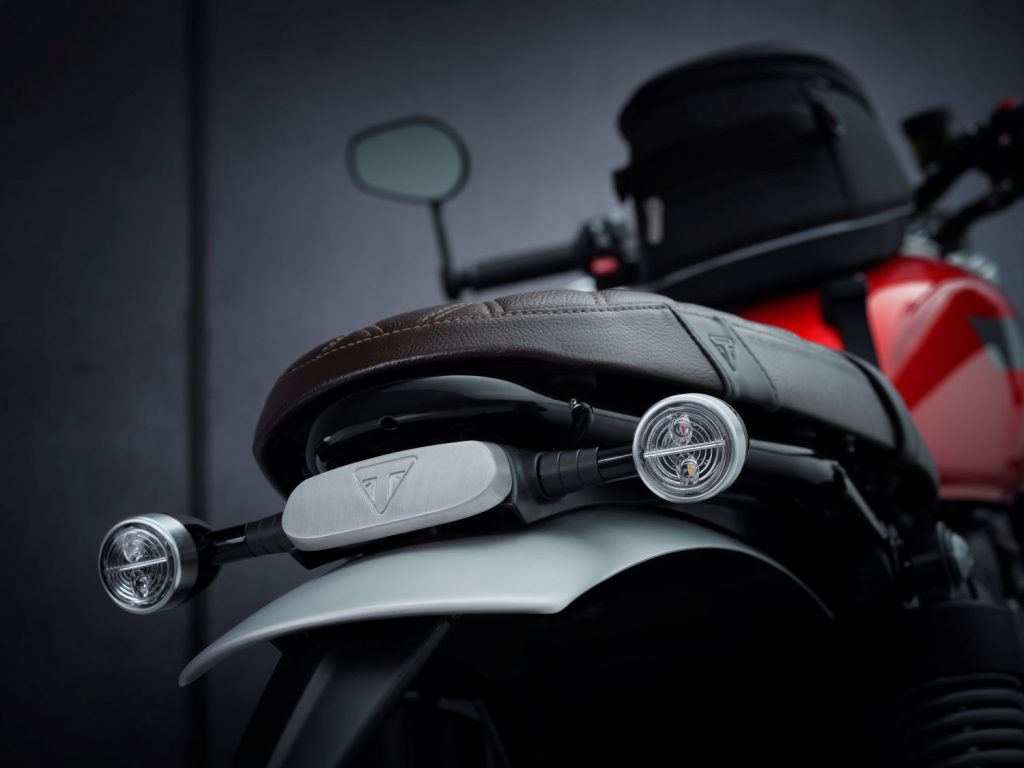 If you ever find yourself nostalgic for the good old times, the Triumph Speed Twin 900 could be the answer for recapturing your youth.
What's the Speed Twin 900 like to ride?
The Speed Twin 900 is all about torque. The roadster is powered by a 900cc, liquid-cooled, 8-valve, 270° crank angle parallel-twin. It provides 64.1hp at 7,500rpm and an incredible 80Nm at 3,800rpm.
When you need to overtake rapidly, you can access all that torque and let loose. Hear the 900cc parallel-twin engine thumping as it idles, and hear it growl as you pull back on the throttle.
Is the Triumph Speed Twin 900 good for long rides?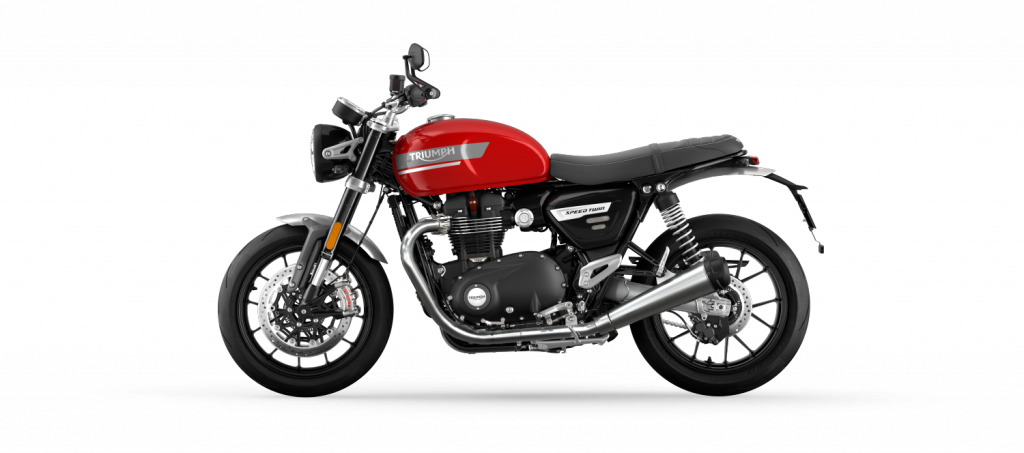 The vintage-styled fuel tank holds 12 litres, and each gallon should give you between 60 and 70 miles – definitely a respectable amount all things considered. The full 12-litre tank provides a range of approximately 170 miles, allowing you to ride for longer if necessary.
That being said, for many riders naked bikes don't offer the same benefits of a faired bike – such as added wind resistance and aerodynamics – making the Speed Twin 900 better for shorter rides rather than full tours. Many riders have complained that the bike's seat isn't comfortable for longer rides either.
Instead, the bike thrives most on city rides, 'A' roads and country lanes. It's a great bike for commuting and is sure to turn heads on your daily ride. Plus, its light, small appearance makes overtaking city traffic a breeze. Combine this with its powerful torque and gearing and you'll find that you leave traffic behind easily at a green light.
Is the Triumph Speed Twin 900 worth it?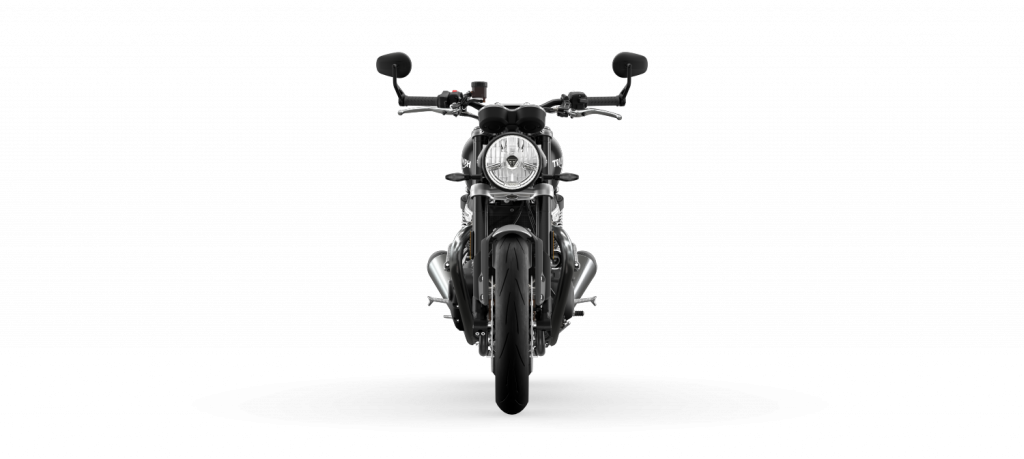 The Speed Twin is designed to offer an easy and comfortable ride for beginners, so if you're looking for a high-powered motorbike, you might want to consider the Triumph Speed Twin 1200 instead.
However, if you're using your bike for commuting and other relatively short journeys where you're not looking for an exhilarating ride above all else, the Speed Twin is an excellent choice.
Whether you're an older rider getting back into motorcycling after a break or you're a young biker who's fallen in love with retro style, the Speed Twin 900 is definitely a great option.
Is the Triumph Speed Twin 900 a good first bike?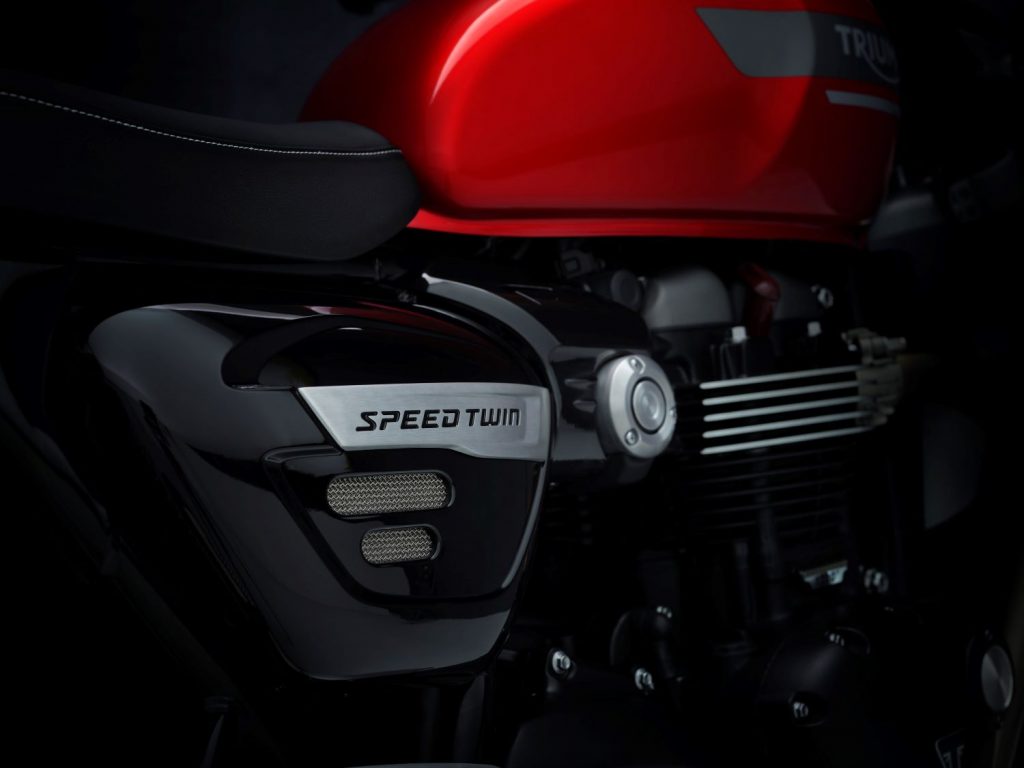 If you're looking for an easy and fun bike to ride that doesn't cost an arm and a leg and still has terrific performance, the Triumph Speed Twin 900 could be the perfect first bike for you. Clocking in at just 216kg and available with an A2 compliant conversion kit, the roadster is ideal for riders over the age of 19 years old.
To find out more about motorcycle licences and the costs involved with getting one, read our blog on how much a motorbike licence really costs.
The Speed Twin 900 could also be a great option for women and shorter riders
With a seat height of 765mm, the bike is an excellent choice for female riders and short bikers alike. The bike allegedly attracts more than double the average number of female riders because its low seat is more comfortable than alternative options available.
Is the Triumph Speed Twin 900 reliable?
There's a reason the Speed Twin is one of Triumph's most popular Bonneville models. Its reliability and ease of use are two of its biggest selling points – along with its torque and retro design.
Triumph also offers a regular service after 10,000 miles or 12 months, depending on which comes first.
Name change for the Speed Twin 900
It's been a busy few years for Triumph, with many updates being added to its range of modern classics. The Speed Twin 900 was previously known as the 'Street Twin' but, as of 2023, the name has been changed to the Speed Twin 900. This means that the bike is now part of a series with the Speed Twin 1200, a powerful roadster with a 1,200cc engine.
This name change has been accompanied by a new colour: Matt Silver Ice.
What are the differences between the 2019 and 2021 versions?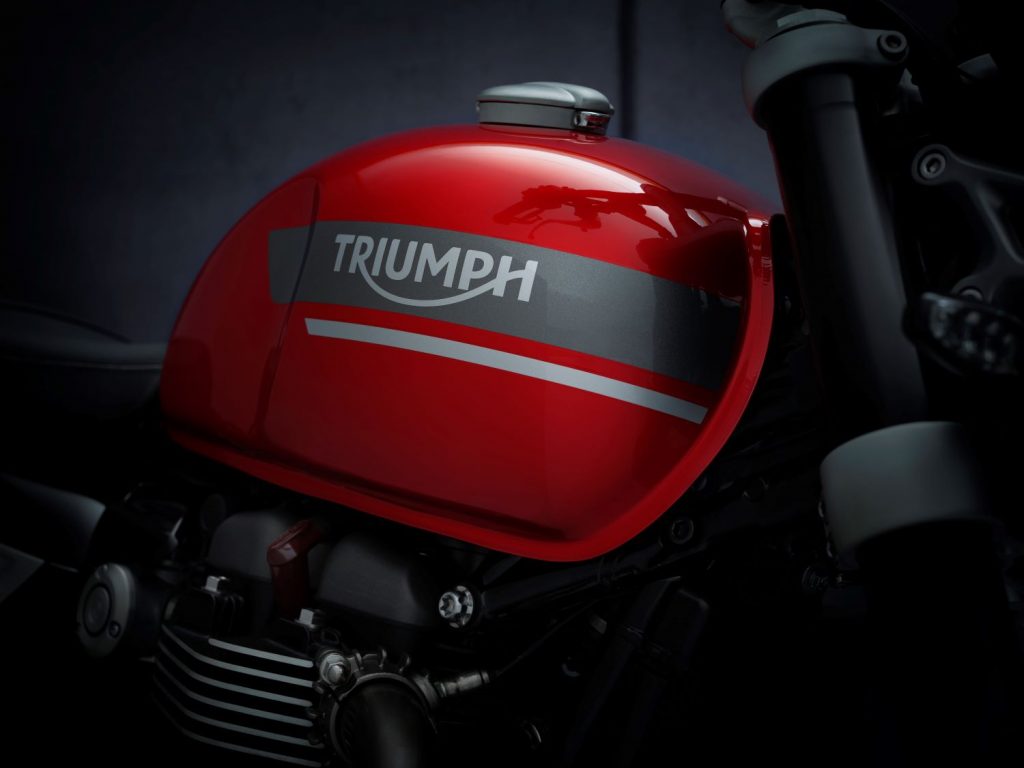 Although the 2023 version is almost identical to the 2021 version, there are fairly substantial differences between the 2019 and 2021 versions, which you might want to bear in mind if you're thinking of buying used.
The main difference between these two models is that the 2021 version is compliant with Euro 5 emissions rules. This was one of the biggest motivations Triumph had for updating the bike. In addition to this, the bike got aesthetic, performance and handling tweaks.
Tweaks include:
New Metzeler Racetec RR tyresNew Brembo M50 radial monobloc calipersNew lightweight cast aluminium wheelsNew paint design and colours for the petrol tankNew design for the silencersTweaks to the suspension
So which version should you get if you're buying used? This decision really comes down to your own personal preference – you can see a breakdown of the changes implemented by Triumph on the 2021 model here. Thankfully, Euro 5 rules are only applicable to new bikes so you shouldn't have an issue with this, although you might want to consider the 2021 model for improved performance and handling.
Getting your new bike on the road
For a fast and hassle-free insurance quote for your Triumph Speed Twin 900, call Bikesure on 0800 640 9669 or request a callback at a time that suits you.
You may well earn a generous discount on the cost of your insurance if you invest in extra security measures for your motorbike. Read our blog about the best motorcycle trackers and the best motorcycle alarms.
Retro Motorbikes