CSIO Welcomes Two New Insurer Members: Wynward Insurance Group and Maple Mutual Insurance Company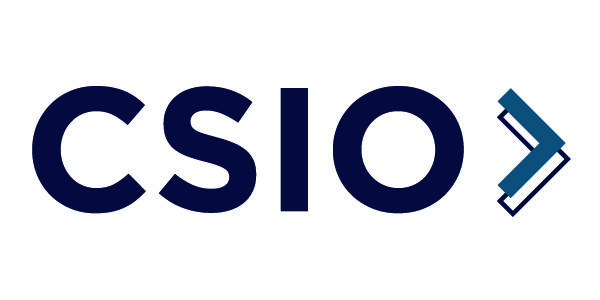 TORONTO, ON, FEBRUARY 13, 2023/insPRESS/ – CSIO is pleased to welcome Wynward Insurance Group and Maple Mutual Insurance Company as its two new
insurer members.
Wynward Insurance Group
Wynward Insurance Group has been insuring Canadian businesses for more than 100 years and is proud of its distribution channel exclusively through their valued brokers. The insurer plans to leverage CSIO's Application Programming Interface (API) Data Standards and the resources in the CSIO Reusable Services Library. In doing so, their ultimate aim is real-time data exchange with their broker partners' broker management systems.
"The shared use of APIs is integral to the long-term success of the broker channel," said Darryl Levy, President, Wynward Insurance Group. "We are confident that Wynward Insurance Group has the tools and technology needed to implement real-time data exchange for the benefit of our broker partners and our customers."
Maple Mutual Insurance Company
Maple Mutual Insurance Company has operated for over a century and continues to expand its broker network and open new offices while remaining committed to the Dresden, Ontario community. They will be using CSIO's My Proof of Insurance solution to securely send their customers electronic pink slips and insurance policy documents, and integrate CSIO Data Standards into their rating tool to further enhance quoting capabilities.
"Growing our presence in the broker channel has enabled Maple Mutual Insurance Company to reach new customers with increasingly diverse insurance needs," said Dean Muharrem, Interim President and CEO, Maple Mutual Insurance Company. "Technological advancements to our operations have played a key role in ensuring those needs are met and we look forward to continuously leveraging technology to further improve the customer experience."
Working Together
"I welcome Wynward Insurance Group and Maple Mutual Insurance Company to CSIO's ever-growing member network," said Catherine Smola, President & CEO of CSIO. "Our suite of Standards and solutions are created and enhanced through industry collaboration. We will continue to innovate CSIO's offerings so that our valued members can provide even better service to their customers."
For more information on the CSIO offerings mentioned above, visit these CSIO website links:
-30-
 About Centre for Study of Insurance Operations (CSIO)
CSIO is Canada's industry technology association of property and casualty insurers, service providers and over 38,000 brokers. CSIO is committed to improving the consumer's ease of doing business within the broker channel by overseeing the development, implementation and maintenance of technology standards and solutions such as eDocs, My Proof of Insurance, and eSignatures. In addition, CSIO operates the industry-owned mail network service. The CSIO XML Standard is licensed to CSIO by ACORD (Association for Cooperative Operations Research and Development). For more information, visit csio.com.
For further information, please contact:
Debbie Vassos, BBA, CDMP | Manager, Marketing & Communications
110 Yonge Street, Suite 500 | Toronto, ON M5C 1T4
(416) 360-1773 x 2300 | 1 (800) 463-2746 x 2300
dvassos@csio.com | www.csio.com
About Wynward Insurance Group:
Established in 1920, Wynward Insurance Group is a national commercial property & casualty insurer, operating in all provinces and territories.
With offices throughout Canada, Wynward proudly serves customers from coast to coast, with its headquarters in Winnipeg.
Wynward Insurance Group has a Financial Strength Rating of "A" (Excellent) from A.M. Best Company.
For more information about Wynward, visit www.wynward.com.
About Maple Mutual Insurance Company
In 2010 Maple Mutual Insurance (formally North Kent Mutual) celebrated their 100th anniversary, serving South West Ontario with head offices in Dresden, Ontario.
A proud member of OMIA (Ontario Mutual Insurance Association) we are committed to offering the most affordable & innovative policies for *HOME * AUTO * COMMERCIAL * FARM.
Now with offices in Dresden, Chatham, Tilbury, Sarnia & Strathroy and a growing network of brokers.
Maple Mutual Insurance – A name that will grow with you.