I Had No Idea An Off-Roading RC Car Community Existed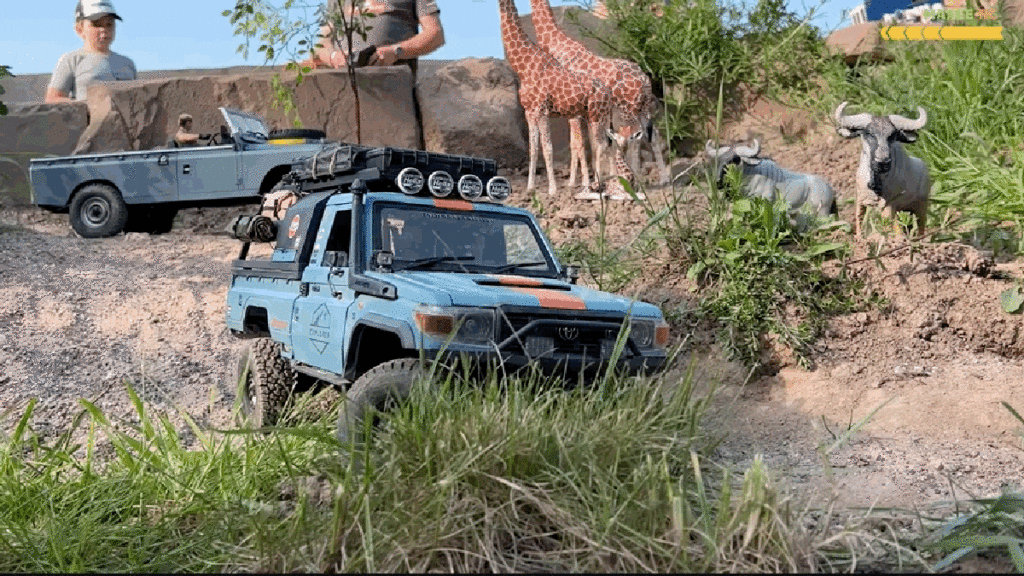 I love discovering weird and random corners of the automotive world. Recently I stumbled across something I never could have imagined existed: There is a whole community of people who take RC cars based on real life models and take them off-roading.
Grad Student Wants An Off-Road Capable Vehicle With Decent MPG For Fieldwork | What Car Should You Buy?
I came across an Instagram page by the name of sikomo_lewat_rc. On this page with just 20 posts were various videos and pictures that at first glance came across as completely real. That is until I clicked on one of them and saw the figure of a man standing behind two Toyota Hiluxs. I was shocked. But what was more impressive was how the two RC Hiluxs handled this mini off-road trail.
Seeing that the top of the IG page said "community," I did a bit more digging and discovered that there is an entire community dedicated to this stuff. One of the more awesome things I stumbled on was a YouTube channel called Maxee Offroad RC.
Rc Scale 4X4 OffRoad Rc Adventures with Land Rover Defender & Toyota LC70 Killerbody
Apparently there are whole events for RC off-roading. In a video from earlier this year, they had a SuperScale 2023 Offroad RC Crawler Adventure. The detail in this stuff is crazy. There was an entire course set up for the mini Land Cruises, Defenders, Broncos and other RC models based on real cars. They had miniature people inside of the vehicles. And being RC cars means that there's actually little suspension setups on these things, so it's incredible to watch how the wheels actually have articulation and travel as they go over the mini ruts and imperfections on the courses.
Screenshot: FMS Hobby
The RC cars themselves aren't cheap. I found an 1:18 80 Series Land Cruiser RC for sale that went for $160 (it was on sale for $140). Apparently if you want to get into this, you also have to keep yourself supplied with spare parts, which is understandable. It would seem that this could end up being a hobby that could get really pricey depending on how serious you got into it. But it looks awesome and I'd say it's worth it.
I still can't believe I didn't know any of this existed. It's a fascinating rabbit hole to fall down into if you want to look into it. It's more than just playing with toys, it's fascinatingly detailed and realistic. Honestly this is something that we should all get into on the weekends.