If You Haven't Been To An IMSA Race This Year You Are Blowing It!
Photo: Rory Carroll
Last weekend, in what's becoming something of a Carroll family tradition, we drove ten hours to join Peter Hughes at Watkins Glen for an IMSA race. We camped in the infield, survived a deluge, poked around the paddock, saw some friends and hung out among the race cars. It was about as much fun as I've had all year. None of it required me to flash a special-access journalist card, either. You could be having the exact same fun as me, pretty much.
Triumph Is Giving Us The Small Displacement Bikes We've All Been Yearning For
I know people have fond memories of IMSA in the '60s, '70s, '80s, and possibly '90s. But I'm certain that sports car racing in America is better than it's ever been. This — right now — is its golden age. Have you seen the Cadillacs do the bump start thing? Please, I implore you. Do not miss this. Regardless of your age, you will be dead much sooner than you think. This era of IMSA will probably be dead sooner than that. It's called 'lightning in a bottle' for a reason. If at all possible, get your ass to an IMSA race.
Some of you have already done it. Daytona saw record crowds for Rolex again this year, TV viewership was up. Laguna Seca reported its largest-ever growth in ticket sales year-over-year. Long Beach sold out. Watkins Glen was packed to the rafters with campers and spectators all weekend. The grid was the largest since 1984, comprised of 57 cars, many coming off one of the best ever runnings of the 24 Hours of LeMans.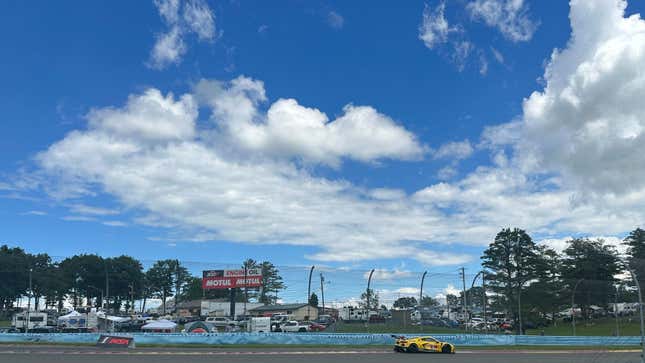 Photo: Rory Carroll
A weekend's worth of access is going to cost you around a hundred bucks and it's less if you just want to catch the actual race. A lot of tracks allow you to camp, which makes the weekend cheaper and a lot simpler from a logistical standpoint. Camping also allows you better access to the paddock when the daytime crowds leave and it's likely more fun for friends who are less into the whole, cars ripping around on a track thing. Overall, the weekend should cost about what parking near an F1 circuit on a race weekend costs.
There are six races left on the schedule this year. Grab tickets, fill a cooler, dig out your tent and go watch some of the best racing anyone's ever seen.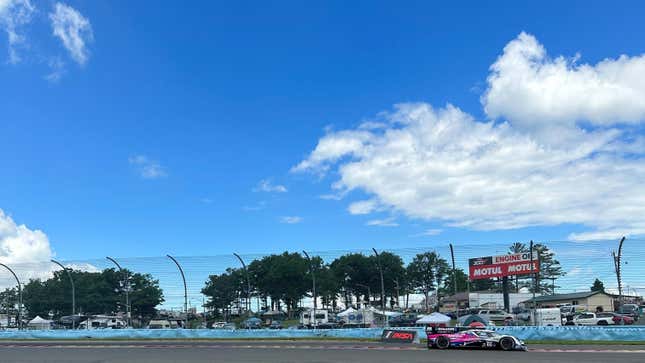 Photo: Rory Carroll