PACICC urges feds to move on quake backstop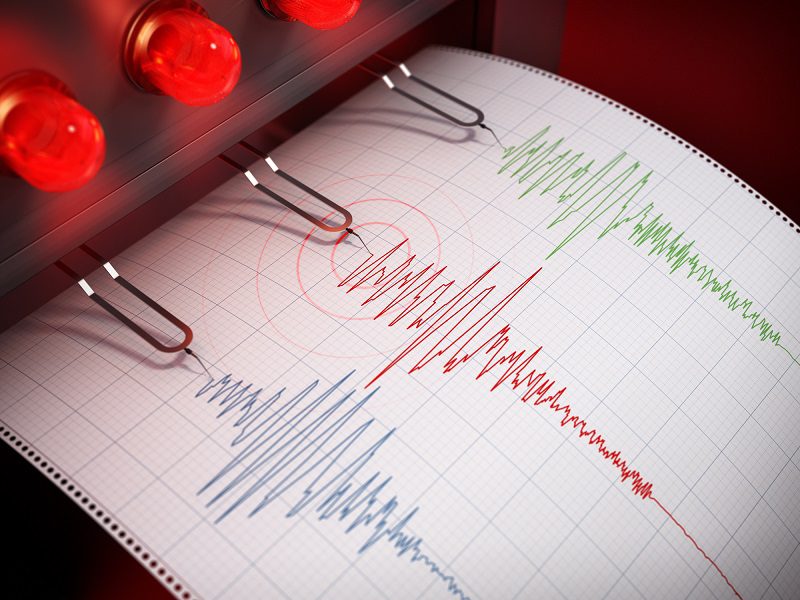 Canada's insurance industry compensation fund for policyholders hopes the federal government's 2023 budget commitment to a flood insurance program for high-risk properties will expedite discussions about the urgent need for a similar backstop for earthquake losses.
"We will continue to work closely with all related stakeholders to advance these discussions [about the government backstop for a variety of perils, including flood], but PACICC continues to remind those engaged in this important public policy work that there is only one risk on this list of perils that represents true systemic risk for Canada in our industry — and that is quake," Property and Casualty Insurance Compensation Corporation (PACICC) president and CEO Alister Campbell said in his remarks during PACICC's AGM Thursday.
"We very much hope that engaged discussion on other important risk perils does not detract from the simple reality that Canada urgently needs a backstop mechanism to address an extreme tail risk quake event. While we are certainly disappointed at the slow pace of this process, we remain optimistic that in the course of 2023, we will be able to move this critical file forward toward a final resolution."
A month ago, the federal government committed $31.7 million over three years to a flood insurance backstop. And it said it would be looking at a similar government backstop mechanism for funding Canadians living in areas threatened by other perils, including earthquake damage.
"The government will engage provinces and territories on the development and implementation of the program, as well as the requirements for its long-term fiscal sustainability, including cost-sharing and risk mitigation," the 2023 federal budget states. "In parallel, the Department of Finance and Public Safety Canada will engage with industry on solutions to earthquake insurance and other evolving climate-related insurance market challenges."
Research studies by PACICC, which provides claims funds for policyholders in the event an insurer goes bankrupt, have noted the P&C industry would face a systemic risk of "contagious" insurer insolvencies if a Canadian earthquake causes more than $35 billion of insured damage.
One industry study estimates the potential damage caused by the fire following a large B.C. earthquake alone would top $10 billion. Back in 2013 a PACICC study, citing AIR Worldwide modelling, estimated shake damage alone from a Magnitude 9.0 earthquake off Vancouver Island would cost insurers $17 billion.
Back in 2016, C.D. Howe Institute published a study in which Nicholas Le Pan, formerly of the Office of the Superintendent of Financial Institutions (OSFI), suggested a catastrophe such as an earthquake "would exceed the existing capacity of Canada's insurance industry and would exceed PACICC's ability to meet policyholder claims" if losses were to exceed $30 billion.
Canada's P&C insurance industry has been calling for a federal emergency backstop for earthquake losses since at least the 2016 C.D. Howe Institute study. Campbell said the industry appreciated the government's recent commitment to a flood insurance model, but the urgency to have a quake backstop is greater because of the significance of the losses to the industry due to an earthquake event.
"We have now seen formal affirmation of the federal government's focus on this issue [a government backstop for long-tail risks] in the most recent budget," Campbell said. "Great news. Kind of [an] affirmation of the last reference to their work on this in 2017.
"There is evolution in the file it would now appear that Finance Canada's looking into some form of multi-peril mechanism which would help manage a range of tail risks faced by our country in our industry, including flood, fire, wind, as well as quake, with flood as the priority peril for focus."
In the meantime, to give itself a short-term buffer should a loss cause an insurer to fail, PACICC's board authorized the establishment of a revolving line of credit facility for $250 million. This will be combined with approximately $60 million currently invested in PACICC's compensation fund, providing a $300-plus million resiliency buffer to respond to the prospective failure of an average-sized insurer.
Feature image courtesy of iStock.com/adventtr