Please Don't Pull Over To Take Photos Of The Prince Road Signs, Minnesota Begs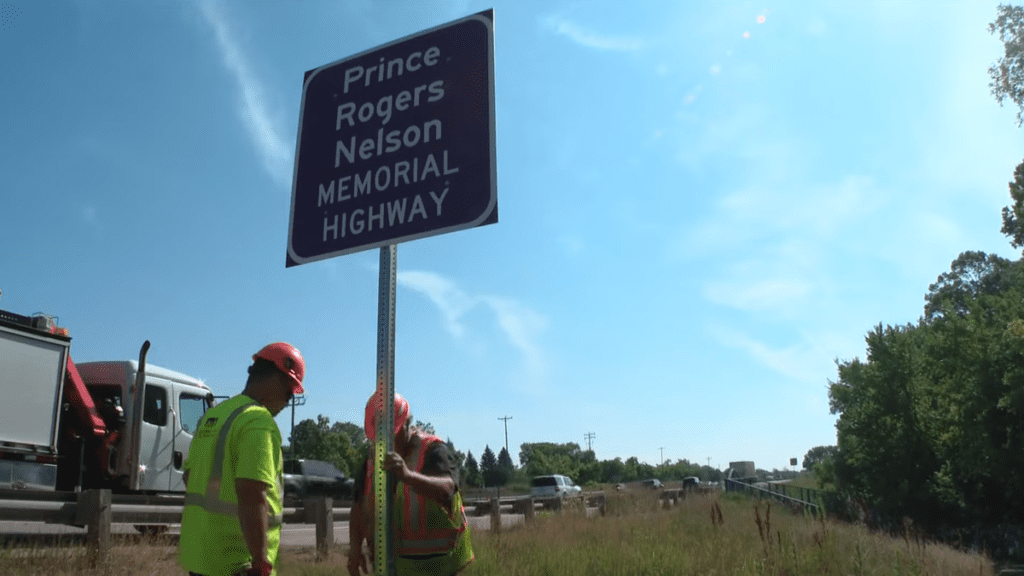 Screenshot: KARE
Last May, the Minnesota Senate voted 55 to five in favor of renaming a seven-mile stretch of Highway 5 in honor of Prince, the legendary musician. The Prince Rogers Nelson Memorial Highway runs past the artist's Paisley Park estates in Chanhassen, Minnesota. Purple signs were appropriately installed this week along the roadway, but the Minnesota Department of Transportation (MNDOT) was quick to warn drivers not to stop to take pictures with the signs.
Forget Autonomy, Drivers Still Want Control
WCVB reported the four purple signs themselves were privately funded by Mark Webster, a friend of the late artist. Webster said at the unveiling, "This is my job. I never worked for him but I think I'm working for him now, so I'm trying to do the best I can in his honor to make things right."
Purple is associated with Prince because of "Purple Rain," the iconic 1984 song, album and movie. Prince died in 2016 of an accidental fentanyl overdose.
MNDOT has advised that drivers shouldn't stop along the highway to take photos with the signs. Prince fans can access one of the signs via a trail from Paisley Park. The estate is still used as a recording studio but is now also a museum and concert venue. It's not clear if people will actually adhere to the warnings, but it goes without saying that you really should get out of your car on a highway unless you absolutely have to.
In all, the new name and signs are a nice tribute to an artist who greatly impacted Minneapolis, music and pop culture as a whole. Just please, don't put yourself in danger for a picture with a road sign.