Driving consumer engagement through healthy competition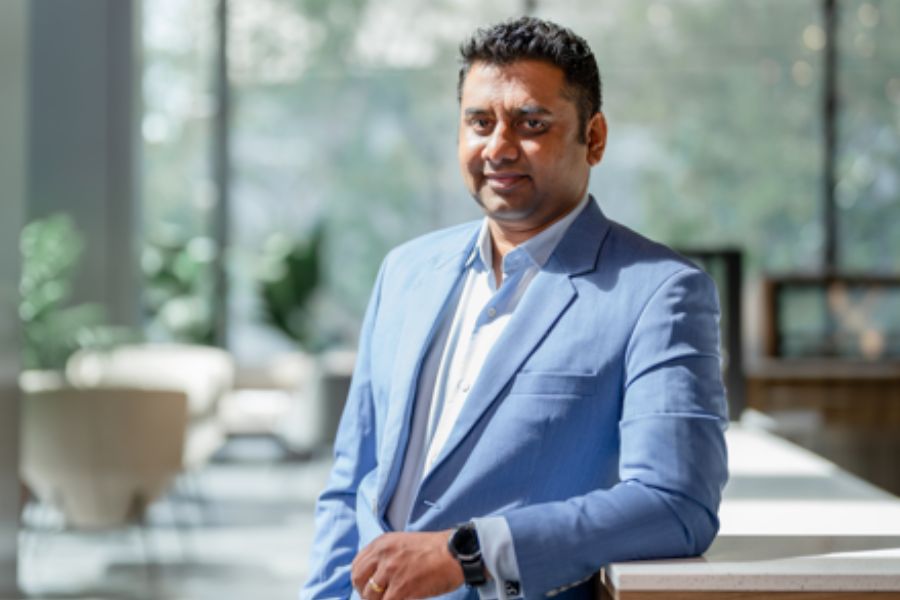 Driving consumer engagement through healthy competition | Insurance Business Asia
Insurance News
Driving consumer engagement through healthy competition
Regional chief officer on the importance of sports – and esports – to the company's strategy
Insurance News
By
Kenneth Araullo
When people not very familiar with insurance are asked about Allianz, those familiar with football will usually associate it with one of the most celebrated clubs in Europe. Ever since the turn of the century, the German insurer has been backing FC Bayern Munich, arguably the most successful club in the country's history, through a partnership that was recently extended to 10 years in the future.
It's this association that has constituted one of Allianz's most important consumer strategies, and one that it has successfully brought to the East as the love of the sport grows further across Asian countries. Allianz Asia Pacific regional chief officer Mohit Bahoria (pictured above) described the growth of its sport strategy as something that is very integral, and one that will continue to secure the future of customers across the region.
"Not just about games, sports are about shared values, passion, coming together, and creating connections. We have strategically activated our global assets to widen our reach and provide value-added experiences for our agency force and employees," Bahoria said in conversation with Insurance Business Asia.
"Our involvement in this event aimed to enhance engagement among our employees and agency distribution force, promoting collaborative leadership and acknowledging their unwavering commitment to our business activities in Asia. For us, the event went beyond the game itself and was centred around crafting an impactful experience that aligns with our core principles," Bahoria said.
"Sponsoring FC Bayern Munich's game in Singapore presented a unique opportunity to connect with fans and enthusiasts throughout the region," Bahoria said. "Beyond witnessing the game's excitement, we had a comprehensive two-day agenda for agent qualifiers from our operating entities. By aligning the Allianz brand with a prestigious football club, our aim was to reinforce the foundations of trust and excellence that we have instilled in our agents, who serve as our crucial initial point of contact and play a pivotal role in Allianz's achievements in Asia."
Supporting not just physical sports
Beyond the football grounds, Allianz has also stepped into the world of esports, the competitive side of video games. As the premier entertainment market in today's landscape, gaming as an industry was valued at $159.3 billion in 2020, a year when the pandemic was in full force; in comparison, the movie industry sat at a paltry $19.1 billion. These figures represent a vastly underrated market, and Allianz Asia Pacific recognised this through its own specialized program.
"Our recent venture into esports through the 'MoveNow Camp – Esports Edition' marked an exciting step forward," Bahoria said. "This innovative initiative, in partnership with the IOC, highlights our commitment to fostering a healthier environment for the next generation. The camp, held during the Olympic Esports Week, not only showcases the latest technologies in simulated sports but also creates a supportive space for young talents to develop their skills."
"Competitive video games, or esports, hold a remarkable value that extends beyond their surface," he said. "Firstly, we recognize the unparalleled reach of esports, spanning across borders, cultures, and demographics. Aligning ourselves with this phenomenon provides access to a fervent and engaged audience that defies geographical limitations. This translates into a unique avenue for connecting with individuals who share a common passion for competition, innovation, and dynamic engagement."
Bahoria also touted the company's "forward-facing approach" to community interaction, particularly in a realm that many other major companies shy away from. He also said that it is a testament to the company's desire to meet audiences wherever they are, which in this case is in dynamic online spaces where engagement can take on a whole new meaning.
"By tapping into the esports realm, we are not just participating in an emerging industry, we are embracing a contemporary model of community engagement that seamlessly integrates with the digital fabric of today's world," he said. "We are extremely proud of this strategic move that encapsulates our aspiration to engage with new platforms, evolving communities while upholding our values and contributing to shaping the future in ways that resonate with both tradition and innovation."
In the end, Bahoria hoped that the success of these sports programs showcases the value that they present in terms of consumer engagement.
"As the tapestry of sports intertwines with our aspirations, we envision a future where the realms of insurance, consumer engagement, and the industry landscape converge harmoniously. Our commitment remains resolute: to elevate experiences, amplify impact, and contribute to the holistic well-being of individuals and societies alike," he said.
What are your thoughts on this story? Please feel free to share your comments below.
Related Stories
Keep up with the latest news and events
Join our mailing list, it's free!