Reconciling development and sustainability in the face of climate change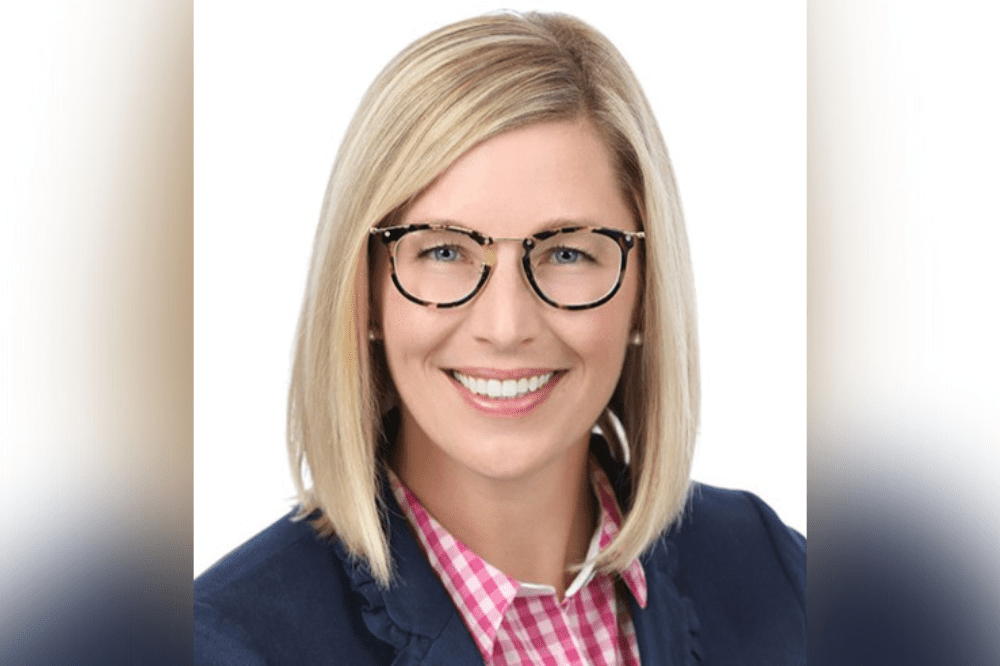 With the effects of climate change now at the forefront of public consciousness due to growing natural catastrophe losses, the risk and insurance industries are working towards making development more sustainable, and firms have made significant investments in this area.
In a recent podcast hosted by RIMS, Alicia Pavelko (pictured above), Zurich North America's head of construction innovation and sustainability, talked about building resilience to the forces that threaten long-term sustainability, without forsaking industry and economic development.
According to Pavelko, sustainability and development are not mutually exclusive and are actually dependent on each other, as maintaining environmental quality is essential for sustainable development.
"The link between climate change and sustainable development stems from the fact that climate change can be a constraint to development, and sustainable development is a key to increasing our ability to mitigate risks and adapt to future challenges," Pavelko said. "So, when I think more about it, sustainable development really means development that meets our needs today, without compromising the ability of future generations to meet their own needs. This is where the insurance industry can bring products and services to the table in collaboration with our customers and distributors."
Pavelko said that Zurich's construction business has launched two new products with sustainability in mind. Last year, the insurer offered up to US$50 million in builders risk capacity for projects using mass timber, which far exceeds what's been offered elsewhere in the market, Pavelko said. This will help Zurich's customers to undertake commercial scale projects using this sustainable material.
Mass timber is a type of engineered building material made from layers of wood pressed together, often with a strong adhesive and under great pressure. According to Pavelko, producing this material emits less carbon than steel or concrete production. It is also lighter, which reduces the amount of steel and concrete needed in building foundations. It is also a renewable resource and has excellent carbon storage properties.
"While [mass timber] offers some attractive and timely advantages over traditional building materials, the insurance market treats this product in the same way as highly combustible light wood frame," Pavelko said. "There simply isn't sufficient capacity in the market today for this class of business, especially with the projected growth and the premiums associated with mass timber can make a project cost prohibitive. We are happy to empower its use and provide the necessary capacity on qualified risks."
The second product is weather parametric insurance, which is in response to weather events becoming more frequent and severe. The coverage includes five perils – rain, wind, heat, cold and snow.
"These weather events elevate the risk of construction delays that are not covered by traditional builder's risk insurance policies, whose coverage is triggered by actual physical loss or damage to a project," Pavelko said. "Zurich's construction weather parametric policy, on the other hand, doesn't require physical loss or damage. Instead, claim payment is based on a predetermined weather event."
Another important aspect of sustainability is how energy is generated and used, and the magnitude of this issue was further exposed by the war between Russia and Ukraine.
"A key lesson coming out of that conflict is that the world needs to diversify our energy types and sources – and now," Pavelko said. "One of the most promising innovations is the increasing interest in alternative forms of wind power to generate electricity. In June of this year, the Biden administration announced a federal state partnership with 11 East Coast states to expand and accelerate offshore wind energy production. And in August, President Biden signed into law the Inflation Reduction Act of 2022."
According to Pavelko, the Inflation Reduction Act included new and revised tax incentives for clean energy, and it also called for a $10 billion investment in new facilities for manufacturing electric vehicles, wind turbines and solar panels.
The risk and insurance industries have a large role to play in building sustainability, due to the large amount of data and knowledge they hold.
"A commitment to collaboration is key," Pavelko said. "And when you boil it down, we all have a vested interest in the success of these projects and their positive impact on our planet. We need to enable our clients and contractors to develop these new technologies. And this might mean sharing loss and experienced data, or best practices are working globally across a wide array of industries to ensure we are all doing our part to support the transition to net zero. I think more people are recognizing insurance providers have a central role here, and that we have a lot of insights born out of decades of diverse experience spanning many industries and geographies."