13m Trips Planned As Schools Break Up For Summer Holidays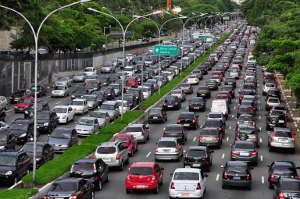 As the summer break begins for schools in England and Wales, a significant number of drivers are expected to embark on vacation trips by car, surpassing the average annual exodus before the pandemic, according to data from the RAC.
Saturday is anticipated to witness the highest volume of leisure travellers on the roads. The RAC's survey of 2,249 UK drivers indicates that approximately 3.1 million separate trips could be undertaken, which is around 600,000 more compared to the next busiest day, Sunday, with 2.5 million trips.
On Friday, around 2.3 million leisure trips will be made by drivers, while approximately 1.6 million drivers plan to get away ahead of the rush on Thursday. An estimated additional 4.8 million journeys will be taken at some point between Friday and the end of Sunday.
Although the overall number of trips is lower than last year, the total anticipated number of getaway journeys over the entire weekend, including Friday, exceeds the pre-pandemic average. This suggests that many families are opting to holiday within the UK rather than traveling abroad.
Due to the likelihood of drivers covering longer distances, some motor trade companies have expressed concern about an inevitable increase in vehicle recovery breakdowns. Therefore, drivers are being warned not to embark on their trips without ensuring their vehicles are in good condition or have a breakdown recovery insurance policy.
Transport experts from INRIX are cautioning about longer-than-normal delays on certain key routes. On Friday, additional congestion of up to 45 minutes is expected on the M5 heading south between J15 near Bristol and J23 for Bridgwater, which is one of the country's major holiday routes.
Similar delays are anticipated on the M25 anticlockwise between J10 for the A3 Kingston and J6 for the A22 East Grinstead.
This congestion is expected as end-of-the-week commuter traffic mixes with holiday getaway traffic. The M25 is also projected to be particularly busy on Thursday anticlockwise between J4 for Bromley and the Dartford Crossing, resulting in 35-minute delays.
Additionally, on Sunday, clockwise delays of 25 minutes are anticipated between J23 for A1(M) Hatfield and J28 for A12 Chelmsford.
INRIX advises private and motor trade drivers to avoid major roads between late morning and early evening from Thursday to Sunday. The optimal travel times on these days are generally before 8 am in the morning or after 7 pm.
Separate research conducted by the RAC indicates that 26% of the total driving population will use their cars for holidays in the UK during July and August. The West Country, particularly Cornwall, Devon, Dorset, or Somerset, emerges as the most popular destination, with 28% of this group planning to stay there.

The Hampshire, Sussex, and Kent coasts are the next preferred destinations (13% of drivers), followed by Scotland (12%) and North Wales (10%).
RAC Breakdown spokesperson Rod Dennis said: "There's no doubting the UK remains an ever-popular holiday destination with millions of drivers expected to take to the roads at the end of this week as schools in England and Wales close for summer."
"With the West Country leading the pack when it comes to the most popular part of the country to visit, it means routes heading south and west are likely to encounter some of the longest queues. Anyone using the M5 southbound from Bristol should anticipate bumper-to-bumper traffic, with those travelling outside peak periods most likely to have a better journey."
"We're seeing an enormous increase in breakdowns this year as drivers dependent on their vehicles for leisure and work contend with cripplingly high prices, leading to some scrimping on car maintenance as a result. It's for this reason we're urging drivers to take action to avoid a summer surge of breakdowns."
"No driver set off before a long journey without carrying out a few basic checks to ensure their cars have got the right levels of oil and coolant, as well as making sure all tyres have plenty of tread and are properly inflated."