Fuelling Around podcast: Greg James on his Radio 1 career and his love for his BMW M5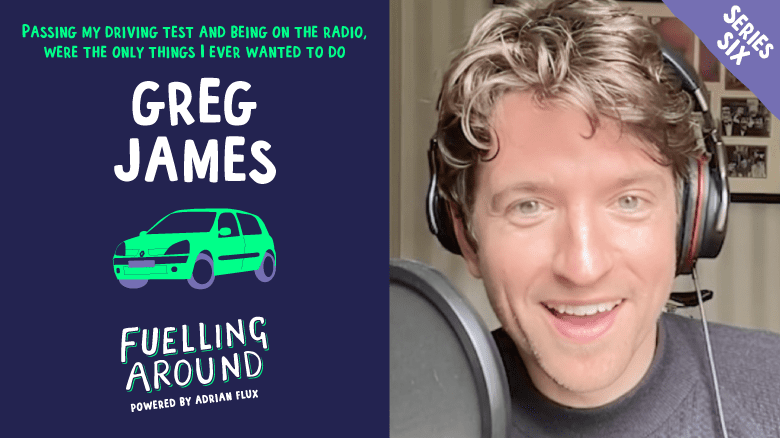 BBC Radio 1 DJ Greg James joins hosts Jason Plato and Dave Vitty as the last guest on series six of award-winning podcast Fuelling Around.
James is best known as the voice of BBC Radio 1's breakfast show, a role he has held for five years, and for co-authoring the popular children's book series Kid Normal along with Chris Smith.
The 37-year-old details why he nearly left Radio 1, having to hide his love of cars due to his career, and how he is in love with his E34 BMW M5 from 1994.
Greg James reveals his extravagant post-pandemic purchase
During the episode, James detailed his post-pandemic purchase – a E34 BMW M5 – and how he doesn't regret it for one second.  
"I really like all the cars I liked when I was about seven, and all the cars that my mum and dad couldn't afford," James proclaimed. 
"So I recently got an old M5, which is the most amazing thing I've ever driven in my life because it was inspired by the film Ronin, which has the greatest car chase ever.
"In my head I've always wanted one of those cars, and I thought 'do you know what, one day we're all going to be dust', and I just wanted to have a go in one of those cars. I've got an old M5, an E34.
"It's the most fun thing I've ever driven in my life. I love it."
Plenty more episodes of Fuelling Around to enjoy
Series six has raced across the finish line, but if you haven't listened to Fuelling Around before, you'll be glad to know there's a wealth of previous episodes from five series for you to listen to.
A host of celebrity guests have littered the award-winning podcast that has so far produced a string of excellent episodes to listen to.
You can also tune into Fuelling Around on Spotify, Apple, YouTube or various other platforms if you want to see what all the fuss is about.