Have Private & Motor Trade Insurance Prices Increased in 2023?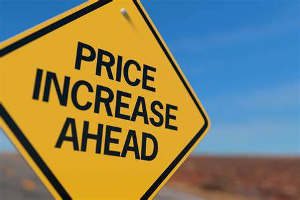 The cost of private and motor trade insurance has experienced a staggering 40% increase over the past year, with the average comprehensive policy now standing at £776 – a notable £222 higher compared to the previous year. This data comes from our car insurance price index, powered by WTW.
The surge in prices during the second quarter of 2023 (April – June) reveals that drivers paid 40% (£222) more than they did a year ago, marking the sixth consecutive annual price rise in nearly 2 years.
Moreover, the cost of car and van insurance witnessed a quarterly upswing, with prices soaring £119 (18%) higher during this quarter than the preceding three months.
Several factors contribute to this continuous rise in costs, among which are the changes in driving habits following the pandemic. Throughout 2021, prices saw a steady decline, attributed to more individuals working from home and fewer commuters on the road, leading to fewer accidents and reduced risks.
In particular, during the 2020 lockdown, drivers reported a significant reduction of over 40% in their annual mileage, while UK police forces recorded a notable 26% decrease in attended road accidents.
As normal driving habits resumed, the risk of car insurance claims increased, subsequently reflected in the higher payouts and subsequently higher premiums.
Moreover, it's not just the frequency of private and motor trade insurance claims that has risen; the expenses associated with these claims have also escalated.
The cost of repairs has seen a substantial surge, largely driven by the heightened inflation rates over the past 18 months. In the last quarter alone, motor mechanic vehicle repair costs rose by 33%, as reported by the Association of British Insurers.
The car insurance cost escalation initially began in 2019 but was somewhat controlled during the pandemic due to the nationwide shift in driving habits. Nevertheless, with the return to pre-pandemic norms and the ongoing cost of living crisis, car insurance costs have surged once again.
To address issues of price disparity between new and loyal customers, the Financial Conduct Authority (FCA) intervened in January 2022 by prohibiting insurance companies from increasing prices for existing customers.
Consequently, insurers can no longer offer discounted policies to new customers, leading to balanced pricing across the board.
Despite this regulation, our survey of 2,000 UK drivers reveals that nearly two-thirds of those who renewed their insurance policy in the last quarter experienced an average increase of £52. The rise in prices has impacted different regions differently.
Inner London drivers, for instance, faced a significant increase of £375 (43%), bringing the average cost to £1,257. Outside of London, drivers in Manchester and Merseyside encountered a £264 (38%) price surge, now paying an average of £965 for their car insurance.
Moreover, male drivers experienced more substantial price hikes compared to women, with their car insurance costs rising by £236 (40%), reaching an average of £827. Female drivers, on the other hand, saw a smaller increase of £198 (40%), and they still pay less than men for insurance, with an average cost of £690.

While the EU Gender Directive prevents insurers from determining prices based on gender, other risk factors may contribute to higher insurance costs for men. These factors include male drivers' tendency to own more expensive cars with bigger engines and newer technology, leading to higher-value claims in the event of accidents.
Additionally, male drivers typically have more motoring convictions compared to their female counterparts, which could explain the £137 gap in car insurance costs.
Younger drivers, as expected, continue to face notably higher insurance costs compared to older, more experienced drivers. For instance, 18-year-old drivers paid an average of £2,404 for their policy, over triple the national average, and £951 (65%) more than the previous year, making this age group the most expensive for car insurance.
Contrary to the commonly held belief that car insurance costs drastically decrease after turning 25, our research indicates that this isn't always the case. Recently, the reality has drifted further from this notion. Car insurance costs tend to dip below the £1,000 mark once drivers reach the age of 33, whereas previously, it occurred around the age of 27.
In a somewhat more positive note, fuel prices have shown a decline, offering some relief for drivers. According to our fuel price index, after a rise between August 2021 and July 2022, fuel prices have started to decrease. As of 12 July 2023, petrol costs £1.44 per litre, and diesel costs £1.46 on average.
If you're looking for a new policy or are in the process of renewing a private or motor trade insurance policy, make sure you shop around for the best prices.