Safeguard your vehicle investment with King Price car insurance and car warranty cover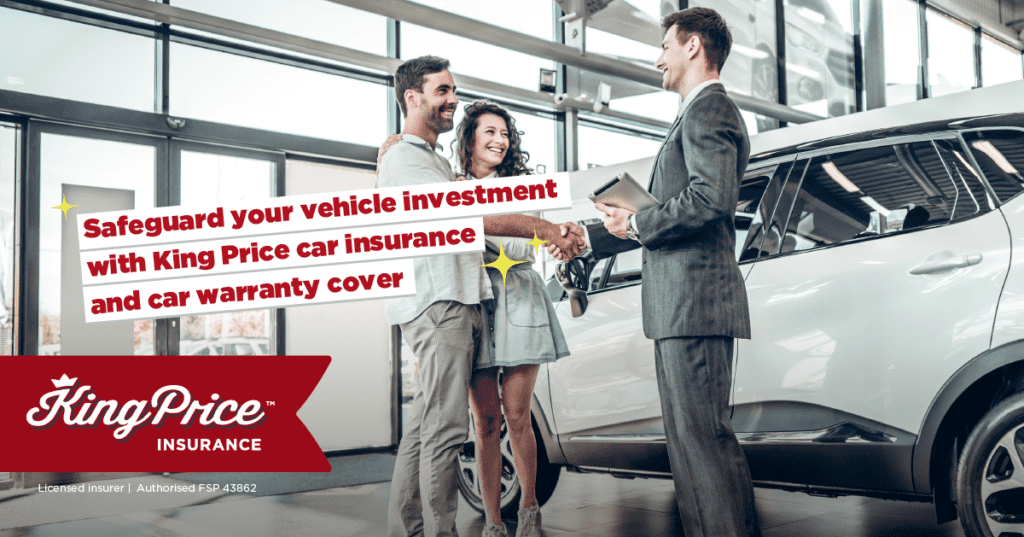 As a response to the ongoing economic challenges, South African motorists are increasingly opting to hold onto their cars for a longer period. In such situations, maintaining your car's condition and securing appropriate car insurance become critical.
Recent research from the Automobile Association (2020) reveals that over 90% of South Africans are extending the life of their cars, with 4 out of every 10 motorists keeping their cars for between 5 and 10 years. Supporting this trend, TransUnion's Vehicle Pricing Index for Q1 2023 reported a 2.6% drop in new car sales and a 17.7% slump in used car sales, indicating a hesitant market behaviour among South African consumers.
Typically, older cars come with lower insurance premiums, but it's important to maintain these vehicles well to help ensure safety and roadworthiness. As Wynand van Vuuren, King Price's client experience partner, advises, car warranty insurance for older vehicles is crucial.
"An older car may no longer be covered under the manufacturer's warranty or a service plan," says Van Vuuren. "That's why we always recommend having separate warranty cover. However, having a warranty shouldn't replace regular car servicing. Routine maintenance is a must."
Here are Van Vuuren's top 4 reasons why maintaining your car is vital:
Enhancing safety on the road
Poorly maintained vehicles are a significant contributor to accidents on South African roads. Worn-out brakes, smooth tyres, cracked windshields and mirrors, faulty lights and indicators, and deteriorated suspension all heighten the risk of mishaps. In contrast, a well-maintained car offers better traction, improved reliability, decreased likelihood of breakdowns, more stable steering, and a smoother, safer ride.
Economising your expenses
Regular maintenance can often prevent bigger, more expensive issues from cropping up in the future. Although skipping a service might seem like a cost-saving measure initially, it could eventually lead to costlier problems. Plus, well-maintained vehicles are more fuel-efficient, alleviating the burden at the petrol pump.
Retaining your car's value
If and when you decide to sell or trade your car, a comprehensive service history becomes a crucial selling point. A dealer will generally offer a higher price for a car that's in good condition and has been well maintained.
Ensuring you're always covered
"It's a condition of cover that your car is always in a roadworthy condition," Van Vuuren notes. Therefore, keeping your car in excellent condition not only helps ensure your safety but also validates your car warranty and car insurance policies.
In conclusion, in an era where South Africans are holding onto their cars for longer, King Price highlights the importance of regular maintenance and the added security of car insurance and car warranty. These measures ensure road safety, save money in the long run, help maintain your vehicle's value, and support the fulfilment of the conditions of your insurance cover.
Click here to learn more about King Price's car insurance options and here to read more about our car warranty cover. Then, click here to get a commitment-free quote.
Summary
Article Name
Safeguard your vehicle investment with King Price car insurance and car warranty cover
Description
Explore why it's essential to maintain your car, secure comprehensive car insurance, and get a warranty for older cars in today's challenging economy, as highlighted by King Price. Learn how these steps can enhance safety, save costs, and ensure coverage.
Author
The king
Publisher Name
King Price Insurance
Publisher Logo