What is LPG and should I convert my car to it?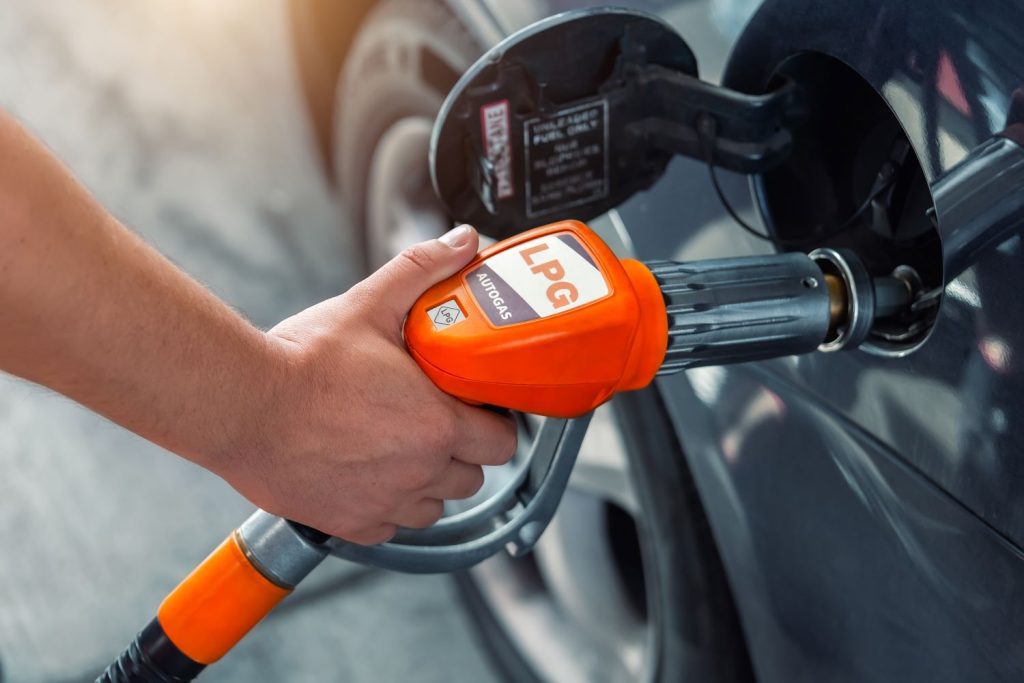 With fuel prices soaring in recent months, you might be wondering if there are any alternatives available that can help keep costs low. That's where LPG – or liquid petroleum gas – comes in. But what is it and is it worth converting your car to LPG? Find out all this and more in our article.
What is LPG fuel?
Liquid petroleum gas is a hydrocarbon gas that exists in a liquefied form. This might seem like a contradiction of terms – simply put, LPG is a gas at room temperature but can be turned into a liquid under moderate pressure. When in a liquid form, LPG can store a lot more energy, making its liquid form more fuel-efficient than its vapour form.
Can you convert petrol or diesel cars to LPG?
Image source: Adobe Stock
Most petrol and diesel cars can be converted, but converting a diesel car to LPG tends to be more expensive, and you'll lose the extra range that diesel-fuelled cars offer.
The conversion process involves simply adding a conversion to the car rather than removing its ability to run on petrol or diesel. This means that cars with an LPG conversion are classed as "dual-fuel cars," which can run on either fuel.
What kinds of vehicles can be converted to run on LPG?
4x4s, vans, classic cars, Minis, high performance vehicles, boats – you name it and it's probably been converted to LPG.
How easy is it to get LPG?
There are over 1,800 petrol stations with LPG pumps. However, about half of these are being removed to make way for electric car charging points. This is in spite of an increase in LPG conversions in recent years.
As a result, filling up your car with LPG might be a little trickier, but LPG supplier Calor will still continue to supply LPG to stations across 1,000 sites in the UK. Note that many of these are likely to be in England and Wales so converting your vehicle to LPG might not be worth it if you live in other areas of the UK such as Northern Ireland or Scotland.
How can I find LPG stations near me?
There are a number of websites online that you can use to find LPG stations. Some of the easiest ones to use include AutogasApp and FillLPG. If you use navigational apps, some of these – such as Waze – allow you to set LPG as your preferred type of fuel.
There are also a number of apps that you can install on your phone which will tell you where the nearest LPG stations are and whether any fuel is available. This includes myLPG.eu, which is available on Google Play and the App Store.
How much does it cost to fill up an LPG tank?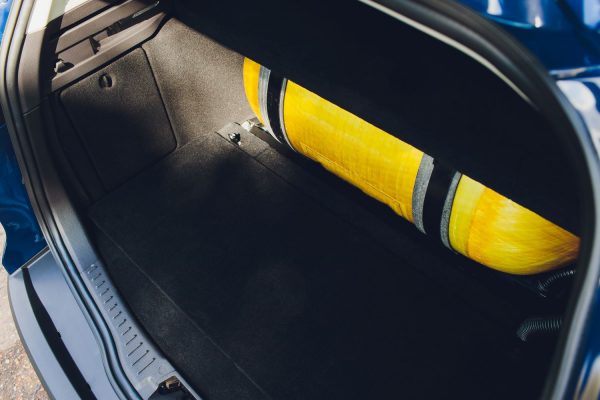 Image source: Adobe Stock
At the time of writing, LPG is 0.86GBP per litre compared to 1.84 GBP/L for unleaded or 1.94 GBP/L for diesel.
LPG tanks come in a number of sizes. Hypothetically, if your tank can hold 60 litres of fuel, a full tank would cost £51.60. A full tank of petrol for a tank of the same size would cost £110.40, so running your car on LPG can net a saving of £58.80 on one tank of fuel alone. And if you drive your car each day, these savings can add up quickly.
So LPG is around half the cost of unleaded fuel, but just like any fuel it's worth noting that prices are subject to change.
How much does an LPG conversion cost?
The cost of an LPG conversion depends on the type of car you own. Converting a petrol car to LPG costs an average of £1,200, whereas the conversion for a diesel car tends to cost around £500 more.
Is it worth converting my car to LPG?
Although there is a fairly high upfront cost for converting your vehicle to LPG, the amount you end up saving on fuel can more than make up for it after around 21 refuels. Although the price of petrol and diesel is starting to fall, it's still nowhere near as cost effective as liquid petroleum gas.
Thankfully, even if the price of fuel decreases to a more attractive level, the 'dual-fuel' nature of an LPG car conversion means you can always switch back to petrol or diesel in the future.
How do I convert my car to LPG?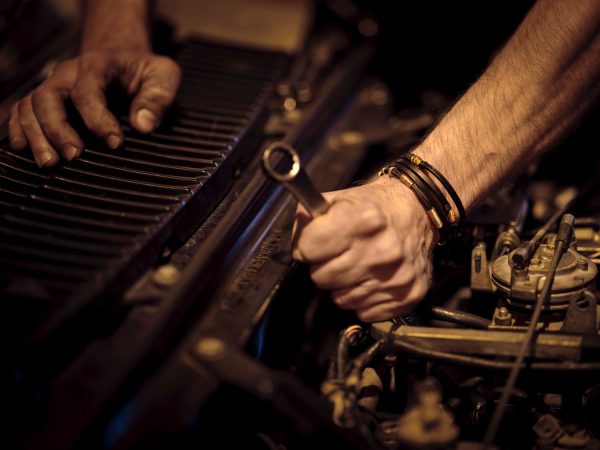 Image source: christian buehner from Unsplash
There are two ways: either buy a car conversion kit and do it yourself, or get a professional to do it for you. Although there are plenty of tutorials online covering how to convert your vehicle, it's not an easy job and should only be attempted if you've modified your car successfully before.
Converting a car yourself
There's nothing stopping you from converting your vehicle yourself. However, you might find that some insurance companies will refuse to insure modified vehicles that haven't been converted by an approved installer. Thankfully at Adrian Flux, we're able to cover DIY LPG conversions without any issues – request a fast and easy callback for a quote.
Many people who have already gone through the process of converting their car to LPG tend to suggest that individuals use a new conversion kit rather than buying a kit that's already been used as less issues tend to crop up. If you do decide to do it yourself, buying the parts (including the tank) will generally work out cheaper than getting the conversion done by a professional.
There are plenty of discussion forums online that can help you with the process if you get stuck, such as LPGForum.
Getting a professional to convert your car
Installers on the UKLPG Approved Autogas Installers Scheme can do the job for you if you'd prefer the peace of mind that a professional brings. The scheme is the only one recognised by the UK government at this time.
Do I lose trunk space when I install an LPG system?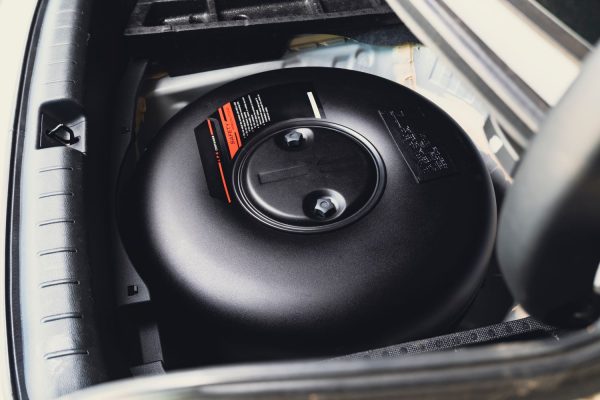 Image source: Adobe Stock
Although this used to be the case, there are now a number of options that mean you don't have to lose any trunk space if you don't want to. This includes opting for a toroidal tank, which has the shape of a spare wheel and can be mounted where a spare tyre would usually go, placing the tank under the car itself, or placing it under the boot plate.
If this means you can no longer fit a spare wheel in your car, a tyre repair kit can be good to keep on hand so you can drive back to the nearest garage.
Why aren't LPG cars more popular?
One of the biggest reasons LPG-fuelled cars aren't popular is because the government doesn't offer any incentives for LPG cars, especially when compared to other alternatively fuelled cars like electric.
Is LPG better for the environment?
LPG tends to be cleaner than other options – reports suggest it emits 33% less CO2 than coal and 12% less than oil, and it emits no black carbon.
Ready to convert your car to LPG? Remember to get insurance
Not all insurance companies will cover cars that have had LPG conversions, so make sure to look into insurance before you decide to convert your vehicle. It's a good idea to go to a specialist insurance broker like Adrian Flux, as we're better equipped at insuring LPG conversions and other modifications at a great price. Call us on 0800 081 0777 for a quote or request a free callback.