How fast do electric bikes really go?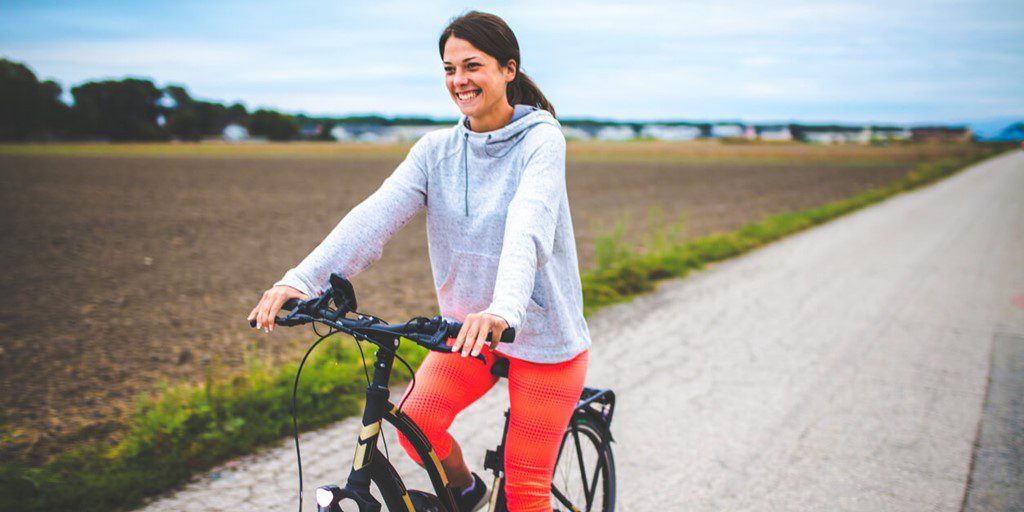 Though electric bikes (or e-bikes) have been around for a while, they're still a relatively unknown phenomenon in many ways.
That is even despite figures from the Bicycle Association predicting around 165,000 of them were sold in the UK in 2022. With so many cyclists switching to electric, we could probably all do with upping our e-bike knowledge.
After all, even if you don't currently own or even ride an electric bike, it's highly likely you'll be sharing the road with one at some point—so knowing the ins and outs is important.
So, let's get started. First of all—how fast do electric bikes go?
This is a question that gets asked a lot, but the answer is far from simple. We'll do our best to simplify it for you.
Electric bike speed
E-bike speeds depend on various factors, including legislation.
The e-bike's make, manufacturer and power all play a part, for a start, but as with other road vehicles, e-bikes also have to contend with legal speed limits.
Currently, the maximum speed an electric bike can go by law in the UK is 15.5mph, but they're, of course, capable of travelling a lot faster than this. However, many electric bikes are fitted with technology that causes the motor to cut out if speeds surpass a certain level.
So, rather than how fast do they go, it's arguably more a question of how fast they're allowed to go.
Related: Everything you want to know about e-bike motors, explained
How fast do electric bikes go?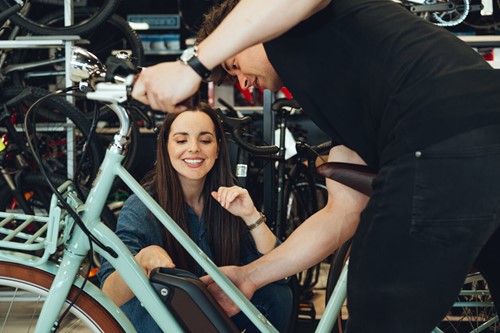 As we mentioned previously, e-bikes are not currently allowed to go any faster than 15.5mph on public roads in the UK and Europe, although some cycling campaigners are calling for this to be raised to 20mph to bring them more in line with moving traffic.
In the US, on the other hand, electric bikes are allowed to go up to 28mph, depending on their class.
But, of course, like cars—e-bikes can travel a lot faster than the speed limit, depending on their battery capacity.
Related: Electric bikes and UK law: what you need to know
Electric bike motor power
Let's say you're riding on completely flat terrain with no speed limits.
A 1000w electric bike can reach 45mph
A 3000w electric bike can reach 48mph
A 5000w electric bike can reach 60mph
An 8000w electric bike can reach 68mph
A 10000w electric bike can reach 85mph
To put this into perspective, beginner cyclists on non-motorised, standard bicycles travel at an average of around 12mph. So, it's clear that electric bikes have some serious speed potential.
The higher the speed capability, the more expensive the e-bike. You could even be set back five figures for some of the highest-spec 10000w models.
Now you know how fast electric bikes go, you'll understand why it's so important to protect them. You may want to consider electric bike insurance as a means of protection.
Specialist electric bike insurance with Cycleplan protects your e-bike against theft, loss and accidental damage up to £30,000.
We also offer Public Liability cover up to £5m and protection against personal injuries. What's more—thanks to the 'Ripe Guarantee', you won't find the same electric bike insurance for a better price anywhere else on the market.
What are you waiting for? Learn more about specialist electric bike insurance and get an online quote in minutes.
Related
The 5 best budget electric bikes in the UK
6 electric bike storage tips for winter
7 electric bike maintenance tips