NABD charity helping bikers with disabilities get back on the road
More than 30 years ago, six motorcycle enthusiasts from Stockport and Manchester made a stand for bikers with disabilities who were effectively banned from the road because no one made machines that they could ride safely.
They simply didn't accept that bikers with impairements could no longer ride their motorcycles, scooters, sidecar outfits, trikes or quads, and they decided to do something about it. 
They began a project to adapt a motorcycle for a rider who had had his lower left leg amputated after an accident.
Bikesure encourages bikers with disabilities
Bikesure aims to get people – young, old, able bodied and disabled – on the road and celebrating their freedom
That's why Bikesure sponsors True Heroes Racing, the UK's only motorcycle race team dedicated to supporting wounded, injured and sick UK Service personnel and veterans.
Rob Balls, Bikesure general manager, said: "We're delighted to work with True Heroes. These bike-mad ex-servicemen are a truly inspiring group of people and Bikesure is proud to be associated with them."
The True Heroes' aim is 'to engage, empower and inspire' the disabled and disadvantaged community through training, mentoring and assistance to enable them to take a full and active part in competitive motorsport.
The National Association for Bikers with a Disability (NABD) is also helping bikers' dreams come true. Here we take a closer look at the brilliant work they do.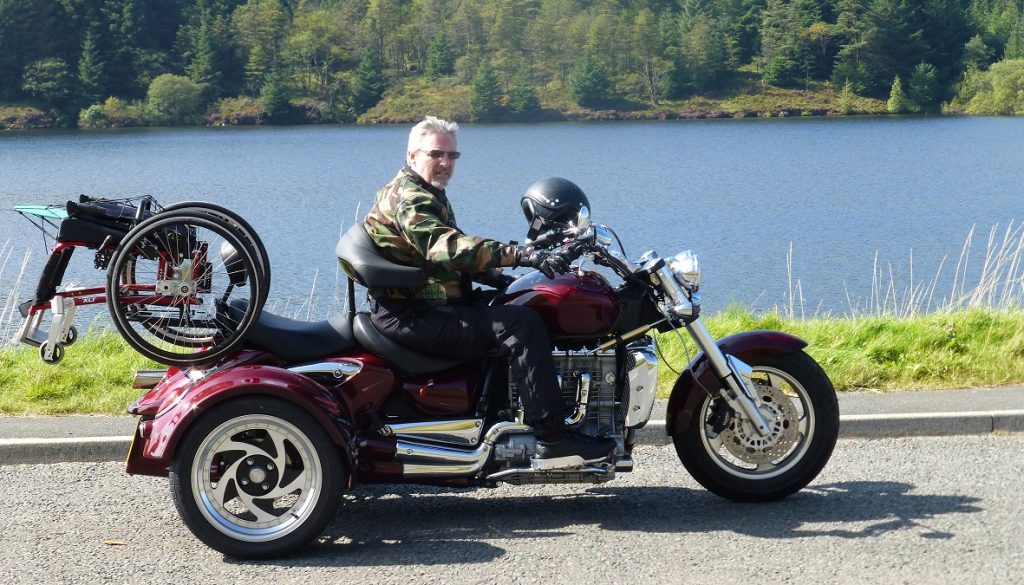 A trike adapted for a wheelchair user. All pictures courtesy of the NABD.
NABD: how it all began
The six friends kicked off their project by forming a charity, the NABD, and a fundraising party was organised. Other bikers with disabilities heard about it, got in touch, and asked if they could ride specially adapted motorcycles too.
Within 12 months, the NABD had more than 100 members and had helped three bikers with disabilities get their machines adapted to enable them to ride independently and safely.
In those early days, each adaptation had to be designed from scratch, and many engineering problems had to be mastered.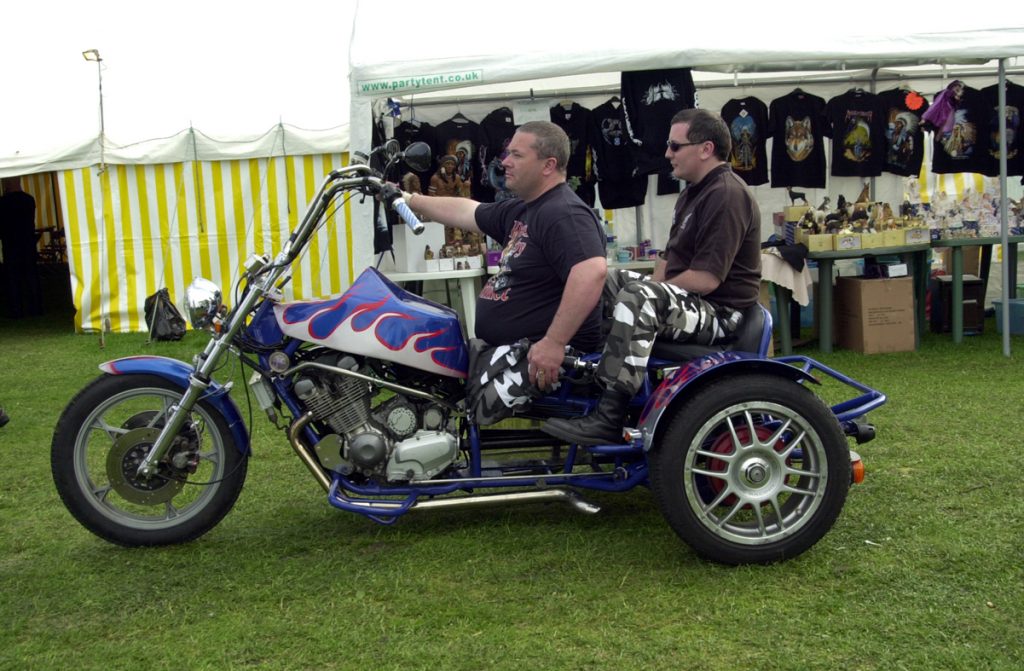 Trike adapted for a double leg amputee.
Motorbike charity has now helped 12,000 bikers with disabilities
From this humble beginning, the NABD was soon a world leader in the field of motorcycling for people with disabilities. 
Today, membership has grown to more than 9,000 members and there is an ever-growing number of affiliated clubs and businesses throughout the UK. This includes us – we have a scheme offering members a discount on their insurance.
To date the NABD has helped more than 12,000 bikers with disabilities to enjoy the freedom and independence of motorcycling.
The NABD has also been instrumental in the creation of motorcyclist support groups for bikers with disabilities in Norway, Sweden, France, Japan and the USA and is regularly consulted on issues relating to disabled motorcycling by the DVLA, Department of Transport, the Driving Standards Agency and the Highways Agency.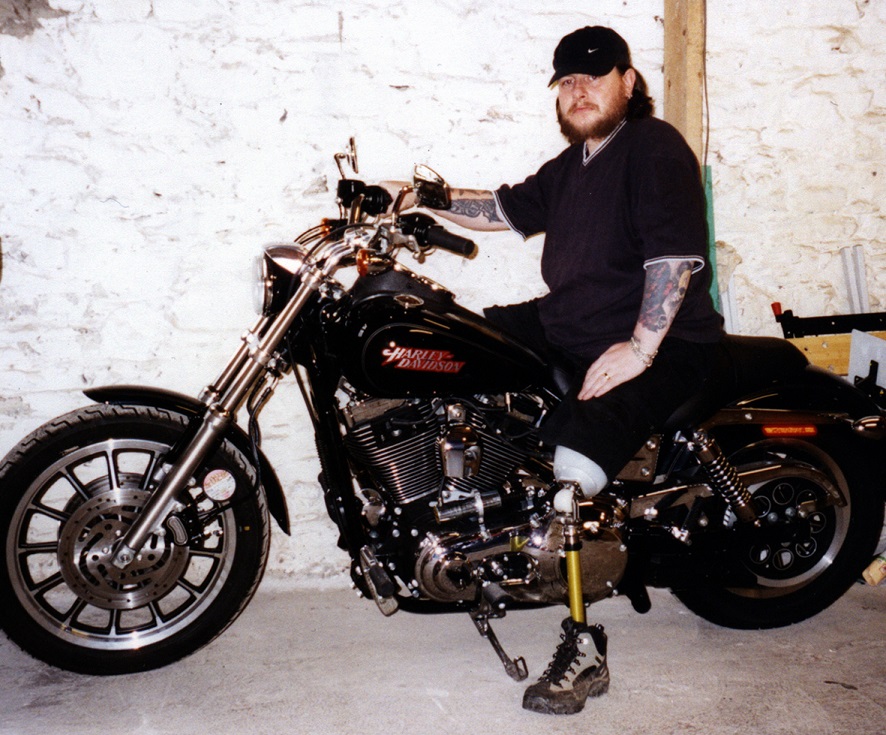 Kliktronic gear changer adaptation for left leg amputee.
Grants provided by the NABD
The NABD offers grants ranging from £250 to £2,000 to help with the cost of special adaptation work to motorcycles, scooters, motorcycle/sidecar combinations and trikes. 
Where necessary the NABD can also provide grants to adapt bikes and trikes to suit the needs of pillion passengers with disabilities.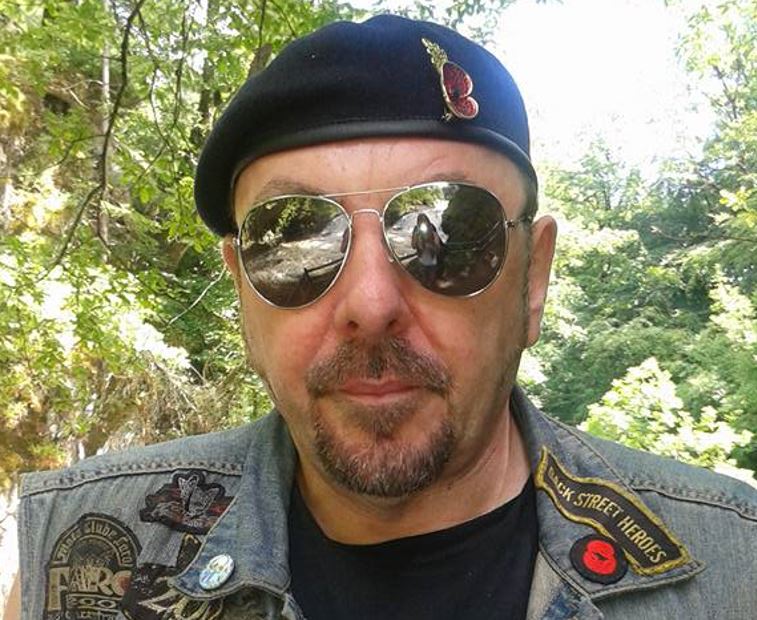 NABD Chairman Rick Hulse is pleased to support Bikesure's Ride On campaign.
'When it comes to motorcycling, a disability need not be a handicap' 
NABD chairman Ruck Hulse said: "There are very few disabilities that cannot be catered for with the correct combination of control adaptations and/or vehicle modification. 
"From paralysis due to brachial plexus injuries to amputations, paraplegia, incomplete quadriplegia to cerebral palsy, MS and/or paralysis due to stroke – with the correct adaptations and a little ingenuity, when it comes to motorcycling, a disability need not be a handicap."
The NABD continues to be a successful campaigner for the rights and safety of disabled bikers. 
He added: "We have also been very successful in ensuring motorcyclists with disabilities are not unfairly penalised by vehicle and/or licensing legislation. 
"The NABD negotiated the Europe-wide exemption from MSVA testing for vehicles that are specifically built for the use of disabled people. 
"In 2019 the NABD negotiated an exemption that allows people with disabilities to ride trikes and/or sidecar outfits on provisional licences. This came about as a result of an NABD report for the Driving Standards Agency.
"More recently the NABD, as very active members of the Highways England Motorcycle Safety Group, have been at the forefront of improvements to the Strategic Road Network in England to make the roads safer for motorcyclists."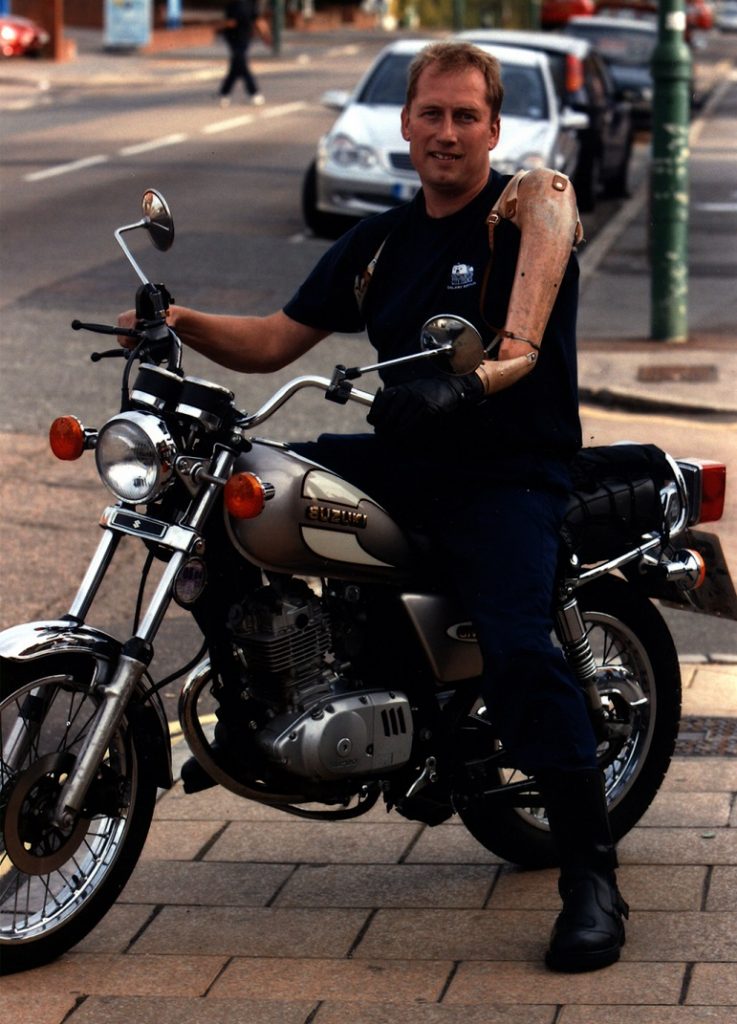 An NABD learner loner bike.
Wide range of adaptations for bikers with disabilities
There are a range of adaptations available for bikers with disabilities including:
Thumb operated brake systems: allows rear brakes to be operated by hand for people with leg amputations/disabilities. They are also used extensively in 'one handed' controls for riders with an arm amputation, injury to the brachial plexus (the network of nerves that sends signals from the spinal cord to the shoulder, arm and hand) or any other disability that limits the use of a handTwin lever units for motorcycles and trikes
Hydraulic to cable conversion kits
'Easy clutch' kits for riders with reduced strength or mobility in their hands
Electrically operated 'push button' gear-changers, for riders with leg amputation/disability
Specialised sidecar units and 'full hand control' adaptations for wheelchair users
Specially built 'full hand control' trikes for wheelchair users and bikers with disabilities affecting their balance
Remotely operated side-stand adaptations, seating/back support adaptations, modified pillion seat adaptations, throttle adaptations
Ride from the wheelchair motorcycle/sidecar combination for wheelchair users who cannot transfer from a wheelchair to a motorcycle or trike
You can visit the NABD website to apply for a motorcycle adaptation grant. The charity also has a learner loaner scheme that can provide bikers with disability adapted 125cc motorcycles to help them take a Compulsory Basic Training (CBT) course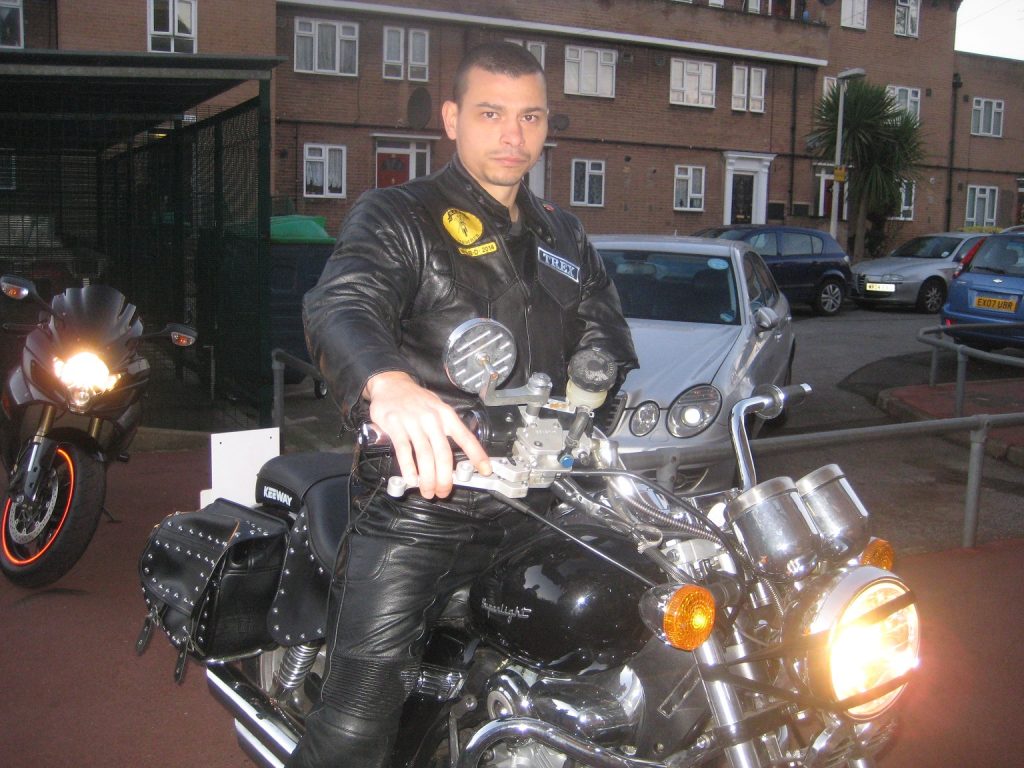 Clutch lever adaptation for left arm amputee.
Peace of mind cover for your adapted bikes and trikes
While the team at NABD can help and advise with your bike adaptations, the team at Bikesure will be delighted to find the right insurance cover to help protect your machine. 
As a specialist insurer of bikes and trikes with adaptations for the disabled, we will find you an insurance policy that will match your needs. 
Call 0330 123 1028 for a swift no nonsense quote or request a callback at a time that suits you. NABD members have their own dedicated Bikesure number to call: 0800 089 0340.
Ride On