The best modern retro cruisers you can buy now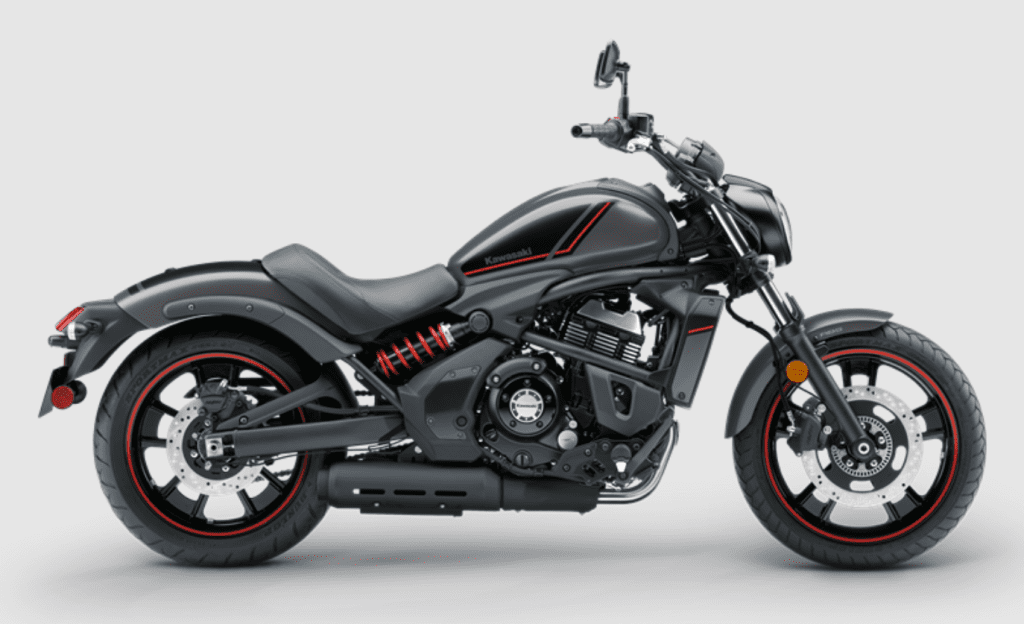 The cruiser is one of the most iconic types of motorcycle ever made. If you're looking for something that gives Easy Rider vibes without the vintage motorcycle upkeep costs, then there's a plethora of options available right now. Bikesure takes a look at the best modern cruisers you can buy now.
Where did cruisers originate from?
The cruiser originated as a custom bike as early as the 1930s, but became so popular manufacturers began building original bikes in its image. The last few decades have seen every vintage and retro style of motorcycle get revived, with more companies offering cruisers than ever before.
What is the classic cruiser style?
The classic cruiser has a more relaxed riding position compared to other motorbikes, with the rider's feet positioned forward and handlebars raised upwards. As it was originally built for use on long, straight American highways it gained a bit of a reputation for having a large turning circle, but many modern versions are more than capable of handling the UK's wiggly medieval urban streets.
Kawasaki Vulcan S
Image courtesy of Kawasaki
The Vulcan S is a modern cruiser that perfectly balances its retro style with the advantages of modern technology. While it's not packed with the electronic gadgets of more luxury models, it gives an assured driving experience and can be restricted to A2 license compliant speeds, making it ideal for newer riders who don't want to have to trade up to a new bike.
Available in tourer and performance models, it also has a wide range of customisation options so you can tailor it to meet your requirements. Options include adding panniers, a pillion backrest, performance exhaust and a selection of different windscreens.
Honda CMX500 Rebel
The CMX500 Rebel is Honda's modern cruiser offering. With a design that melds flowing curves and distinctive sharp lines, it's a particularly impressive one. Two models are available: one with a 1100cc engine for the speed freaks and another with a 500cc engine for someone wanting a more authentic cruising experience. The 500cc model can also be adapted to A2 compliance, making it another good choice for a first bike.
Harley-Davidson Softail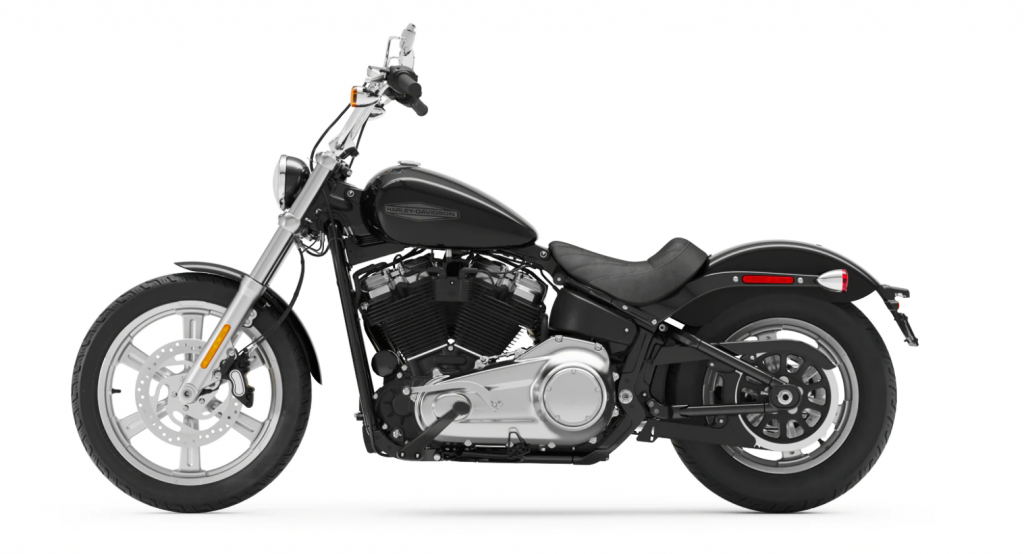 Image courtesy of Harley-Davidson
It would be heresy to write an article about cruisers and not mention Harley-Davidson, but the Softail doesn't just make this list out of grudging obligation. While it may be strange describing a motorcycle with a price tag that starts at £14k as an entry level model, this is exactly what the Softail Standard is.
Compared to the big beasts that make up a lot of Harley's range, it's a dainty, understated machine with everything boiled down to its most basic form. Indeed, it's aimed at people looking for a bike to make their own and customise so the simplicity is down to it being the ideal foundation for your creative masterplan. 
Royal Enfield Meteor 350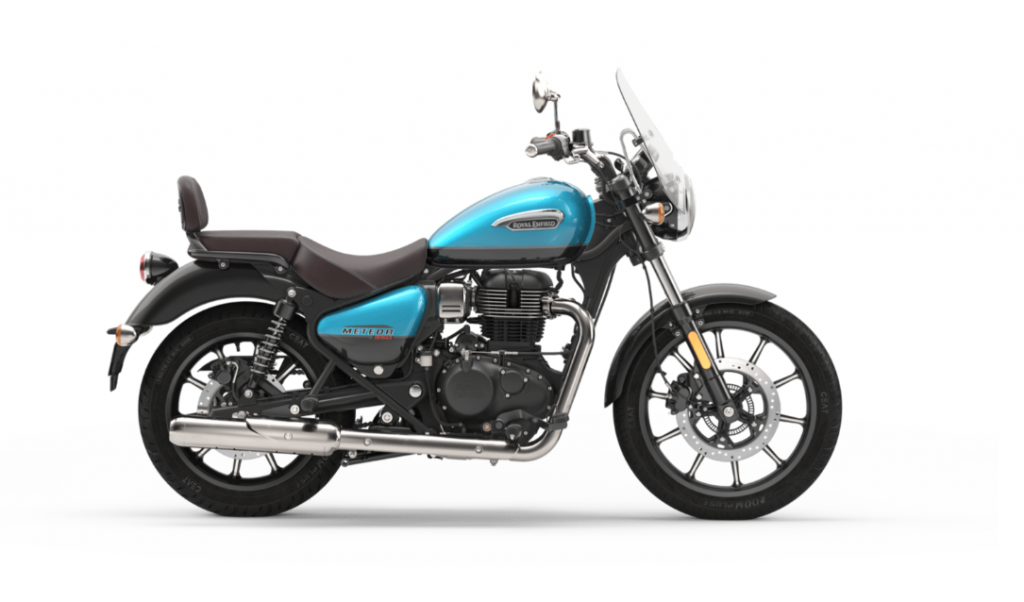 Image courtesy of Royal Enfield
The Meteor 350 is the latest cruiser from the renowned British-Indian manufacturer. It's got an unabashedly retro look with a heavy dose of 70s styling, and while its 350cc engine isn't going to set any new speed records it's got enough poke to make city driving a breeze and country driving enjoyable. It also includes an in-built navigation system controlled by an app on your phone, an uncommon feature for bikes in this budget segment. As you can get a Meteor at prices starting from just under £4k, it's a pretty tempting option for anyone without Harley-Davidson budgets. 
Lexmoto Michigan 125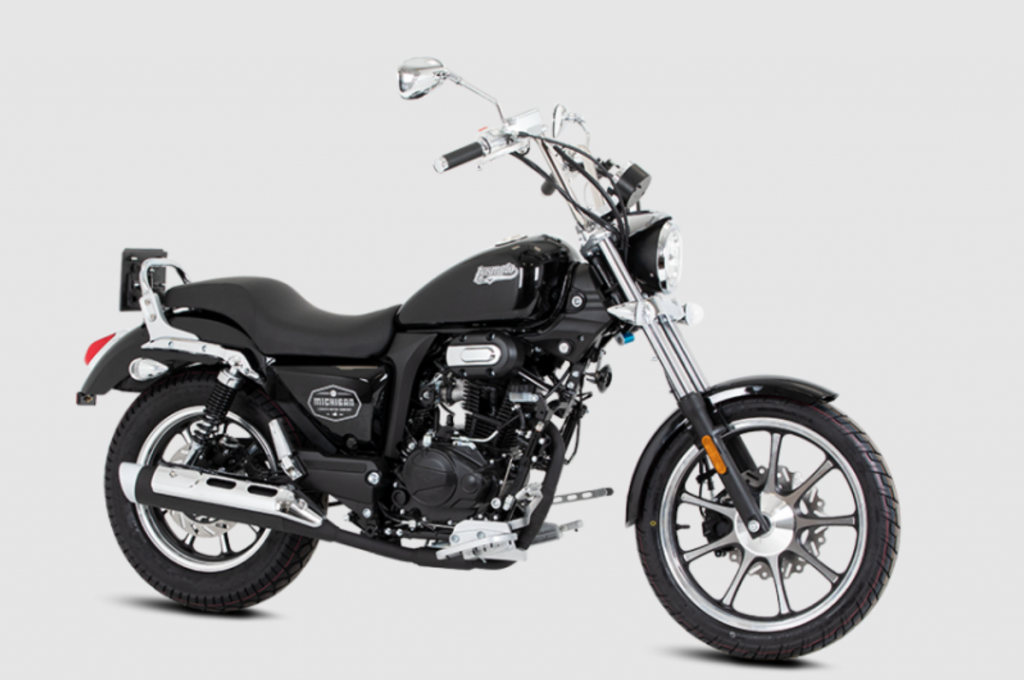 Image courtesy of Lexmoto
While £4k is good, we can do better. Lexmoto is a leading budget motorcycle brand, and the Michigan 125 is its take on the cruiser. With prices starting as low as £2,499 and a humble but capable 125cc engine, this is an ideal bike for new riders. Its angled front forks and raised handlebars give it that authentic classic cruiser look, and like the Softail it's perfect for anyone who wants to create their dream custom. But at a fraction of the price, of course.
BMW R18
BMW's cruiser family isn't messing about. While you'll need to have at least £18k burning a hole in your wallet to get the standard model, you get a stunning looking motorcycle powered by an incredibly fine tuned 1800cc engine. This is the cruiser in its luxury tourer form, with the other three models in the range increasing the luggage capacity, overall comfort and flamboyance of the fairings. The most expensive, the R18 Transcontinental, is comparable to Honda's Goldwing at around £25k and is equally suited to comfortable long distance journeys. 
Triumph Speedmaster and Rocket 3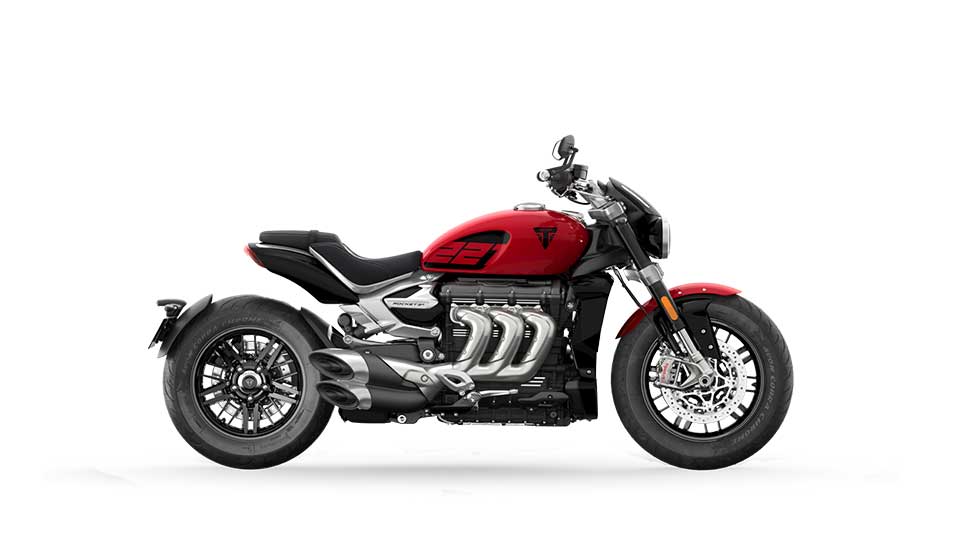 Image courtesy of Triumph
Triumph are another manufacturer who were key to the development of the cruiser as a custom model as their powerful engines have kept them in the top tier of motorcycles for well over a century. The Speedmaster is their latest tribute to the cruiser and effortlessly combines modern engineering with retro looks.
Of course, Triumph have never been too keen to just rest on their laurels, and the Rocket 3 takes the form factor of cruisers and adds a 2500cc engine – the largest capacity production engine in the world, no less. If your idea of cruising involves breathtaking acceleration, the Rocket 3 will deliver this in spades. 
Ducati XDiavel
Ducati are going head-to-head with Triumph's Rocket 3 for the crown of fastest cruiser. The XDiavel is a fully modern take on this style of bike and combines the kind of powerful, finely tuned technology and luxurious design choices that you would expect from the Italian manufacturer. A handmade leather saddle provides excellent comfort even when you let the 1262cc engine show what it's capable of. Only 500 units of the 2022 version of the bike – the XDiavel Nera – will be made, so if you've got a hankering for one don't waste any time to find the £25k – at minimum – that you'll need.
Insurance for your cruiser
Whichever cruiser bike you choose to invest your cash in during 2022, you can provide it with the very best protection by getting a bespoke insurance deal from Bikesure, the specialist motorcycle insurance broker for cruisers. 
Call Bikesure on 0808 506 2074 for a fast quote or book a callback at a time that suits you. 
Retro Motorbikes