True Heroes Racing record historical season both on and off the track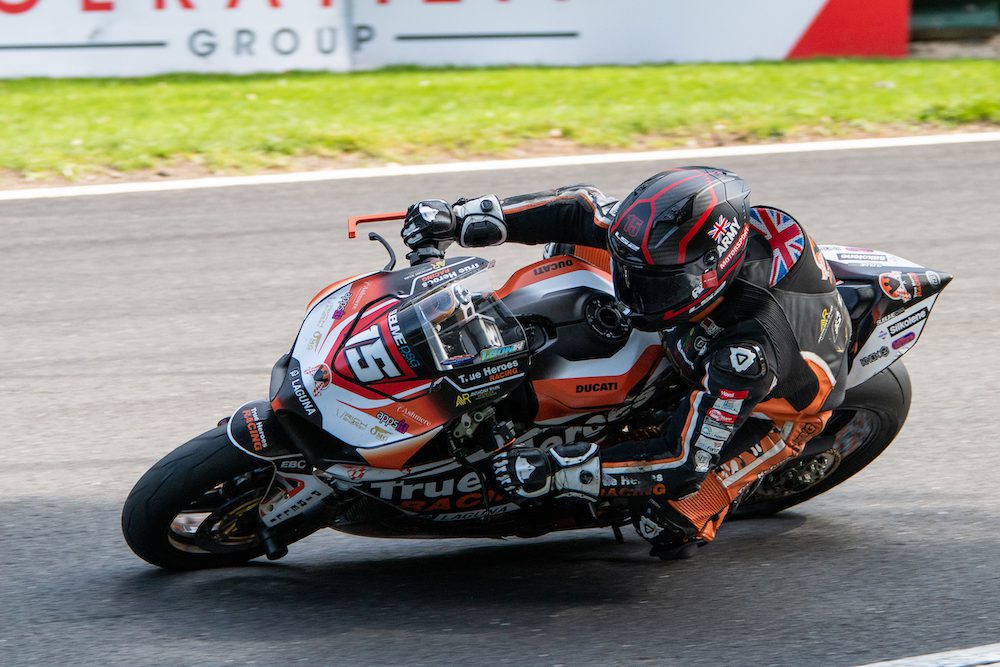 Photo courtesy of Barry Clay
As True Heroes Racing celebrate their tenth year as a racing team, we look back on some of the highlights of their historical season.
This year the team competed in the Bennetts British Superbike Superstock 1000 and the British TriOptions Cup competitions under the guise of the British Superbike Championships series. Here we go through the top five moments from the 2022 season. 
True Heroes Racing's top 5 moments of the 2022 season
Completing their tenth year in motorsport
As mentioned above, True Heroes Racing consider completing their tenth year of racing as one of their biggest successes. The team are the UK's first and only motorcycle racing team dedicated to supporting wounded, injured and sick UK service personnel and veterans. Among their many achievements this year, being able to continue to provide such a service and providing the largest number of beneficiary activities, both on and off the track, to date.
Making history in the Ducati TriOptions Cup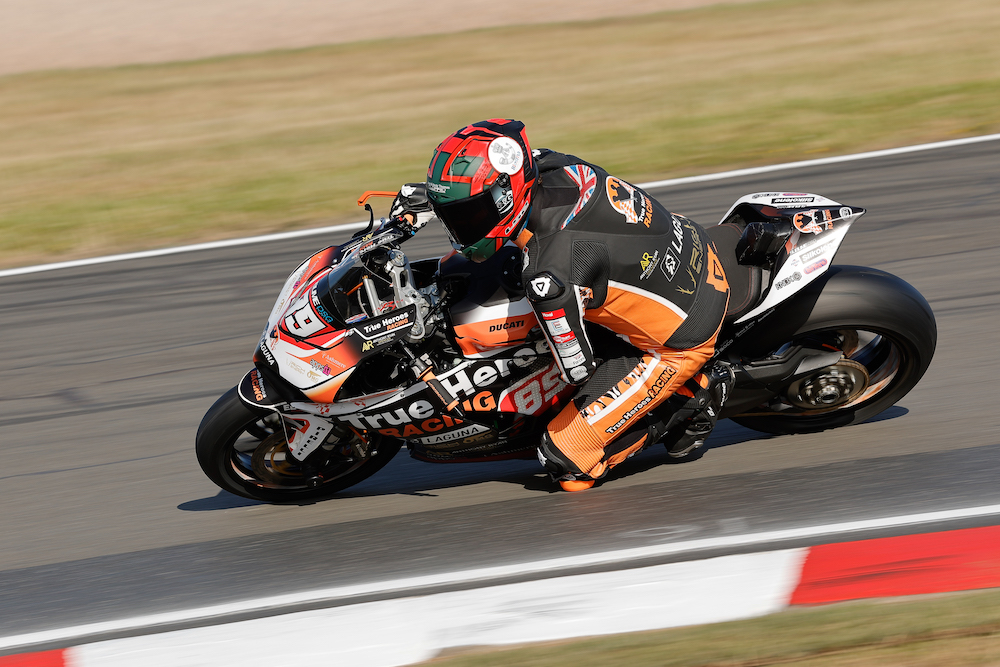 Chris Ganley – Photo courtesy of Ian Hopgood
True Heroes made history this year when Chris Ganley became the first upper-body disabled rider to compete in the national level of the British Superbike Championships in the Ducati TriOptions Cup.
Honouring the Queen at Snetterton
After the sad passing of Queen Elizabeth II in 2022, True Heroes were honoured to remember the life of her majesty during a special weekend at Snetterton in the BSB where the team raced in special livery in commemorence of the Queen who reigned for 70 years over the British isles.  
Celebrating the success of fellow racing side
Motorcycle racing isn't as single-minded as you think, often the teams and personnel celebrate the achievements of their peers. And one team True Heroes have a close relationship to are OMG Racing who had a terrific season, by becoming British Superbike champions, and who have supported True Heroes since 2018.
Hosting motorcycle legend Eddie Kidd
This year True Heroes had the honour of hosting Eddie Kidd OBE at Brands Hatch in October. The legendary stuntman and daredevil who was Harrison Ford's stuntman in Hannover Street and who doubled for Van Kilmer in Top Secret!, visited the team during the last weekend of the BSB season.  
Kidd, who is also celebrating a special ten year anniversary, as 2022 marks ten years since he collected his OBE. 
Who are True Heroes Racing?
True Heroes Racing offer former UK service personnel and veterans the chance to get into professional motorcycle racing and are the UK's first and only motorcycle team dedicated to supporting wounded, injured and sick service personnel and veterans.
The True Heroes' aim is to "engage, empower and inspire", and you won't meet any more inspiring riders than those who race for the team. 
Are you taking to the track for the day?
Are you thinking of taking to the track like True Heroes Racing? Maybe their story has whetted your appetite to partake in a track day.
If so, you'll need to have the right cover. As well as brilliant bespoke motorcycle insurance deals, Bikesure can organise special cover for trackdays and other bike events from as little as £67.20, and if you're a member of Motorsport UK it'll be even cheaper with our exclusive discount scheme.
Sponsorship