Collaboration, Commitment, and Freedom – Kenny Stibbles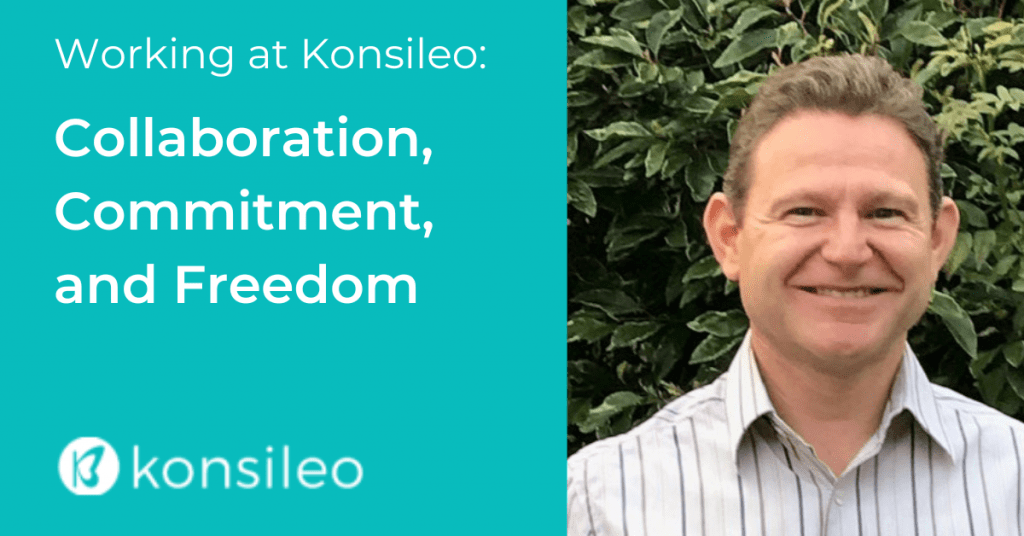 "With Konsileo I've got the flexibility and freedom to place business however I want to place it, and that means that ultimately I'm now working for my clients – not for a corporation." 
Kenny Stibbles, based in Kent, has worked in insurance for around 30 years, and has been with Konsileo since April 2020. His clients range from individual professionals like lawyers and accountants to large businesses, and he could be placing anything from professional indemnity to cyber risks, fleets or liabilities.  
Being part of Konsileo's ever-growing team of Client Director's has been a chance to do broking the way he's always wanted to.  
"I've worked for large brokerages," explains Kenny, "and sometimes they're great at what they do. But at times they can also be prohibitive. You're expected to place business with specific markets – and you'll need a really good reason to go outside of that. It can get to the point where it's just about hitting a monthly target and using the insurers who are going to give the most commission.  
"I don't want to compromise on the advice I give. I want to be able go to the right place not just the prescribed place. Konsileo lets me do that – I'm happy, and more importantly my clients are happy, too." 
Experience and commitment
Kenny works as part of Konsileo's South East Hub, but spends most of his time either in his home office or out on the road visiting clients.  
He continues: "If you've got the experience and commitment, getting to act like you're running your own business your own way is pretty liberating. You can deal with the clients you want to deal with, and pick and choose the hours you want to work to get the job done. I think too often our industry confuses presenteeism for professionalism. Because it's not about the hours you show your face it's about the work you do. 
"That means I get to do things like the school run, take the dog for a walk, and arrange my day like I want to. It's very, very varied – no day is the same, no client is the same, and that's always been one of the best bits about the job. Now I get to do more of it.  
"The technology at Konsileo is very good, so you're not spending half as much time doing admin work. Once you've got the initial information into the system a lot of the processes are automated, so you're actually freed up to spend that time really getting to know clients.  
Collaboration and teamwork
"I also love the fact that at Konsileo you can choose who you want to work with, and we're not competing to out-do each other – we're collaborating for the best outcome for people. If there's something you're not familiar with you've got the back-up of brokers throughout the country with different experiences and areas of expertise.  
"There's five of us, for instance, working together on a large case that spans lots of different risks over lots of different areas – and we're sharing that out in terms of work, support and commission. It means there's someone on the ground and on call to react when something needs to happen, and we can be a lot faster in our responses.  
"Ultimately at Konsileo we're pooling together the very best to do the very best for our clients.  
"Anybody with desire to do well, the motivation to work independently and the confidence in their abilities can know that Konsileo is a great place to be a broker, and that there's the support here to do very well for yourself. You've got the incentive to be successful because you're rewarded very well and very fairly. There's no limits, and no barriers apart from those you set for yourself." 
For more information, contact Kenny Stibbles at kenny.stibbles@konsileo.com or on 07720 532 477. You can also check out our Join Us page…