Frequently Asked Questions With Regards To New Quotations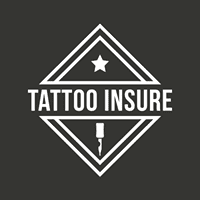 Posted: August 24, 2023 at 3:45 pm
"How Do I Arrange Cover?"
If you'd like to proceed with cover, please contact our office between the hours of 9am and 5pm Monday – Friday (Excluding Bank Holidays)
We do understand that you're likely to be busy during standard working hours, therefore if e-mail is easier, you can contact us at the following email addresses –
info@tattooinsure.co.uk
katie.brown@insurance-world.co.uk
"Why has my quotation referred and what information do you require?"
No two customers are the same and that's why in some cases we might need to gather more information to provide the correct terms for your business.
Common reasons for referral are –
Cover for piercing of the genital area is required.
You're not currently Licensed by your local authority.
The property you're trading from is non-standard.
We require more information about the security at your premises.
We require more information with regard to your personal circumstances such as residency, IVA's or CCJ's, claims, or experience.
We're often asked, "Do any of these referral points mean that you won't be able to quote me?" and we would like to reassure you that each referral is reviewed on a case-by-case basis. Meaning that 95% of referrals are approved with competitive terms being offered.
"What are your age limits for piercings?"
We will not cover you for any work on persons under the age of eighteen (18) years old other than:
Ear piercings, nose, and navel piercings on persons aged fourteen (14) years; ear lobe piercings on persons aged eight (8) and over.
Tongue and eyebrow piercing on persons aged sixteen (16) years or over provided that written parental or legal guardian consent is obtained (a copy to be retained by you) with the parent or legal guardian being present during the procedure.
Please note that there is no flexibility regarding the age limits on this policy.
"Can I pay monthly and how much will this cost?"
We can offer monthly payment options and each case will be quoted individually to enable us to provide the right payment terms for your business.
IF the option of credit is provided, then credit will be subject to status and the credit company may use a credit reference agency that leaves a record of the search or other information to carry out credit and anti-money laundering checks. This check and your payment record may be shared with other lenders and be visible to third parties with access to your credit record.
"Do you provide temporary Insurance?"
No, all policies are issued on a 12-month basis and temporary cover is not provided by our company.
"Do you offer retroactive Insurance?"
No, please note that retroactive cover is not provided, meaning that any claims relating to treatments which were provided prior to the start date of your Insurance will not be covered by this policy.
______________
You can find a full list of "Frequently Asked Questions here" – Is Insurance Jargon proving confusing? You can find out more here.
If you'd like to discuss any points further, please feel free to contact our team as we'd be delighted to assist you.
Tel – 01604 615427
Tel – 01604 615411
Or E-mail
info@tattooinsure.co.uk
katie.brown@insurance-world.co.uk