The Benefits of Having Personal Legal Documents Reviewed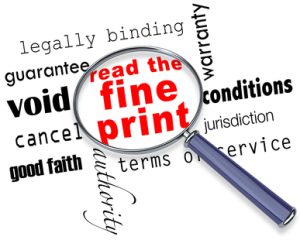 Legal documents that shape our lives in different ways. These legal documents protect our assets and loved ones in various scenarios, from contracts to estate plans. However, we may make mistakes or overlook important details that may end up costing us dearly. That is why it is essential to have a lawyer review your personal legal documents periodically. Group legal plans usually have them, and there are advantages to having this review.
Ensure Compliance with the Law.
Laws are continuously changing, and what may have worked in the past may not be legally binding now. An attorney can also help make necessary changes to outdated documents, such as updating beneficiary designations, naming new executors, or changing trustees. This ensures that a legal document aligns with the latest legal standards.
Avoid Disputes and Litigation
An attorney can identify any potential issues and address them proactively before they become significant problems. For instance, the attorney may discover that a lease is ambiguous, which may result in a dispute. By amending the language, conflicts and costly litigation are avoided, saving time, effort, and money.
Having a legal expert review personal legal documents may cost some money upfront, but it can save cash in the long run. A small error in a legal document can lead to expensive legal battles. By investing in periodic legal document reviews, a person avoids costly mistakes and protects hard-earned assets.
At the end of the day, having legal documents reviewed gives an individual peace of mind, knowing that their wishes are correctly documented and will be fulfilled. You can rest easy knowing that your assets and loved ones are protected and that you have taken the necessary steps to ensure your own future well-being.
Countrywide Offers This Service
Countrywide Pre-Paid Legal Services has a group legal plan benefit that has allowed organizations to offer a usable benefit to employees. Legal document review is one of the options. Countrywide has an attorney in the community of every client, and arranging a meeting with an attorney is easy to do.
Assistance from Professionals
A Countrywide lawyer has experience helping group legal plan members deal with common legal issues. That professional can spot a problem with a lease or warranty and warn the plan member of potential issues. Our attorneys are great listeners and give the best legal advice. Other pre-paid legal services we offer include drafting simple wills, assisting with consumer protection issues, and helping group legal plan members compose living wills. Unlimited telephone calls on given matters and referrals are among the pre-paid legal services our lawyers provide.
Interaction with the Client 
We foster a close working relationship with all of our clients. Countrywide permits an organization to choose what pre-paid legal services will be in a group legal plan and do the administrative work of the new benefit. Problems are resolved quickly and efficiently. Client organizations know their employees will be treated with respect. We value emotional intelligence and expect all our attorneys to show it.
Reviewing personal legal documents by an attorney is one of the most effective ways to safeguard assets, protect loved ones, and avoid costly disputes. Legal document reviews are essential for anyone seeking to secure their future. Countrywide can provide that helpful benefit, and there are other ways we strive to give people the very best in service. Attention to detail and a commitment to doing our best have made us one of the leaders in the industry. We would welcome the opportunity to serve your employees.
If you have any questions or want to know more about us, please contact us at your convenience. We believe your employees will greatly appreciate the benefits a Countrywide plan has for them.