Tips for Keeping Warm This Winter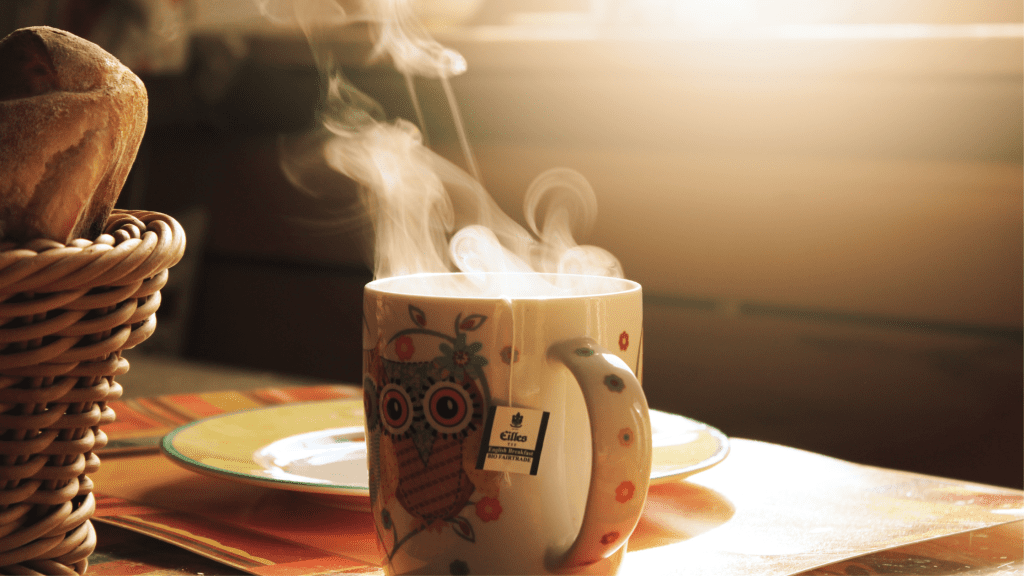 Tips for Keeping Warm and Well This Winter
While the festive period can be fun, the associated wintry conditions may pose health hazards. Specifically, colder temperatures can increase the risk of heart attack, stroke, flu and other conditions. In fact, an estimated 63,000 excess winter deaths occurred across England and Wales in the year 2020-2021, according to the Office for National Statistics (ONS). Additionally, the current cost-of-living crisis may further strain Britons' health and well-being. As such, it's vital for you to be aware of winter hazards and take steps to keep warm and well. Consider these tips:
Keep your home warm. Heat frequently used rooms to at least 18C where possible, particularly if you have pre-existing medical conditions. Additionally, keep warmth in by drawing curtains at night and making sure radiators are free from obstructions.
Stay safe outside. When venturing out, wear several layers of thin clothes—which serve to trap warm air—instead of one thick layer. Additionally, wear shoes with a good grip to lessen the chance of slips, trips and falls.
Follow health advice. If you get bogged down with coughs and colds, get on top of symptoms early by visiting a pharmacist for advice. Additionally, book in for the flu and COVID-19 vaccinations if you're eligible. Remember, washing your hands frequently with soap and water can help you protect yourself and others from many common winter illnesses.
Bolster your mental well-being. Wintry conditions may result in more time being spent indoors, which can increase loneliness and isolation. With this in mind, it's imperative to look after your mental health and well-being. The NHS outlines coping mechanisms in their five steps to mental well-being guidance.
Help others. Look after others by checking on vulnerable neighbours and relatives—especially those living alone.
Finally, if you're struggling to pay energy bills and other utilities this winter, check if you're entitled to financial help on the GOV.UK website. For further health and well-being guidance, contact us today.
Protect Your Home From Crime
The cover of darkness during the night makes it easier for criminals to carry out crimes. As such, home burglaries may occur more frequently in winter, when hours of sunlight are limited. And while home protection is important year-round, it's vital to give such safety matters extra attention in winter. Protect your home with these measures:
Secure doors. Criminals enter through the front door in 70% of burglaries, according to ONS data. Fortunately, modern multi-locking and unplasticised polyvinyl chloride—or uPVC—doors use a system of hooks and latches to secure the door. Although, these doors only work if you lift up the handle, so always remember to do so before removing your key.
Check windows. Remove potential access points (eg bins and garden furniture) so windows can't be easily reached. Additionally, consider window opening restrictors that can't be unlocked from the outside.
Install security systems. Consider using security cameras and alarms for added protection. However, as you'll need to protect the privacy of passers-by, always seek advice before purchasing these systems.
Finally, remember to secure sheds and garages, as these areas may contain tools that criminals could use to access your home.
For more home safety tips, contact us today.
Guidance for Buying a Used Car
As soon as you drive a new car off the forecourt, it loses value. In particular, by the end of the first year of ownership, new vehicles may lose up to 40% of their initial value, according to British motoring association The AA. In contrast, buying a used car can offer you substantial savings; but, it's not without risks. For instance, criminals can misrepresent a used car's mileage by tampering with its odometer—just one of many scams. Although such instances are rare, it's wise to be vigilant and take steps to avoid similar pitfalls. Consider these best practices for buying a used car:
Review all paperwork thoroughly. Be thorough when evaluating the paperwork associated with a vehicle. Check carefully that the make, model and number plate match the details on the vehicle log book—also called a V5C—and review the service record for discrepancies. Additionally, consider conducting a hire purchase investigation check—or HPI check—to fully understand a car's history before purchasing it.
Inspect the car carefully. Review the car in daylight so it's easier to spot potential flaws. Look out for defects, such as large panel gaps; these can be signs that the vehicle has been poorly repaired following a crash. Additionally, scrupulously check tyres, glass, bodywork and all electrics (eg windows, radio and air conditioning) to ensure everything works as expected.
Conduct a test drive. Test drive the car to ensure it handles correctly and performs as expected. The vehicle should start easily and the engine should be smooth and quiet. As such, listen out for rattling or unusual sounds. Before test driving the car, ensure the garage or private seller has appropriate insurance.
Confirm what's included. Before purchasing the vehicle, make certain that the sale includes everything you need. For instance, locate the whereabouts of the spare wheel, car jack, vehicle handbook and locking wheel nuts.
Finally, before driving your newly purchased vehicle, remember to take out valid car insurance.
For more safe driving tips, contact us today.