5 Ways Covered California Can Help You Choose the Right Coverage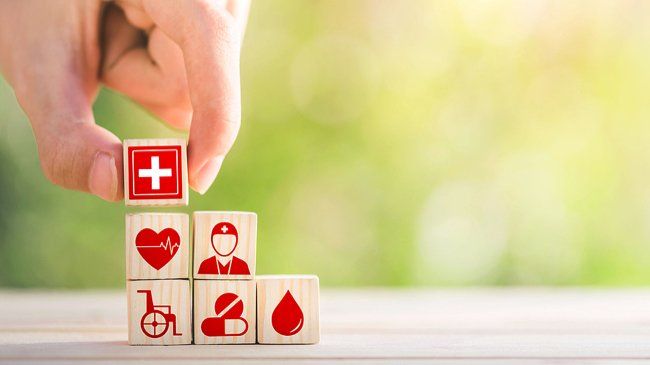 Understanding
health insurance and finding the right coverage isn't always easy. There is a lot to comprehend, and often, accessing important and practical information about health insurance can be difficult for some. This is where Covered California comes in. It strives to help Californians from all walks of life improve their health and wellness by offering enrollment and financial assistance.
Along with your health insurance broker, Covered California strives to simplify the process of choosing the right plan. In addition to this, Covered California can work for you in the five following ways.
1. Browse Plans With the Help of Your Health Insurance Broker
Finding the right health plan can be hard work, especially if you don't know where to start. Fortunately, Covered California's website allows you to browse a variety of plans offered in your area. You can view various plans and compare deductibles, copays, and relevant out-of-pocket costs, which can help you estimate how much you can save with each plan.
Covered California also provides online support if you need help understanding important healthcare terms or understanding your choices. By equipping yourself with the necessary information before enrolling, you can find a plan that best suits your needs and budget. Covered California believes everyone should walk into the enrollment process confidently and we aim to help you do so.
2. High Standards
Not all plans are created equal, and if you are like many healthcare consumers, you may be worried about choosing a plan that doesn't serve you and your family. Fortunately, when you purchase coverage through Covered California, you can be sure your plan will be just as good as a private health insurance plan. This is because all insurers who offer plans through Covered California are required to meet certain standards. They must offer various
essential benefits you need to maintain your health. Covered California also works directly with insurers, in addition to physicians, hospitals, and other healthcare providers to ensure patients have access to safe, high-quality care.
3. Increased Competitiveness
You may be wondering how many plans you have to choose from. Such concerns are valid, but you will be pleased to know you will have a variety of plans to select from. In recent years, the marketplace has become more competitive, which means more insurers are participating and competing for your business. This means they are forced to offer a wide range of affordable plans that provide excellent coverage for individuals and their families.
Many Covered California members save roughly $1,000 yearly by purchasing their insurance through the marketplace. Due to this increased competitiveness, the rate of uninsured Californians has dropped from 17.2 percent in 2013 to just
six percent in 2020.


4. Expanded Access to Financial Assistance
Did you know that you may be able to get help paying for your health insurance? Many people don't, and unfortunately, many miss out on the opportunity to obtain a subsidy from the federal government. Before you enroll, you will have the option to enter your income information and see if you are eligible for a subsidy. This subsidy will be applied to the cost of any health plan you choose, and depending on the size of your subsidy, it can greatly reduce the cost of your monthly premium.
Since 2021, more financial assistance has been made available to countless low and middle-income individuals throughout the state. This means that coverage is more affordable than ever before, and in some cases, even people who didn't qualify for a subsidy in the past will be eligible for financial assistance now.
If you are a lower-income California, you have even more of an opportunity to obtain financial assistance. In 2022, guidelines were revised to allow individuals whose household income is at or below 150 percent of the
federal poverty level to enroll in coverage via Covered California at any time during the year (as long as they are not eligible for Medi-Cal). If you are interested in how much you can save on your monthly premium, you can utilize our interactive calculator to see how much aid you are eligible for.

5. More Support
As previously mentioned, Covered California strives to make the enrollment process easier. Covered California is proud to serve as an advocate, resource, and guide. If you need assistance finding healthcare, Covered California offers free help and expert advice. 
Work With a Health Insurance Broker
Choosing the right health insurance plan can be overwhelming, especially with so many choices. Fortunately, by working with a health insurance broker from Sackett & Associates Insurance Services, you can find the right plan quickly and easily.
Contact us today to find out how we can help you. 
Sources:
https://www.coveredca.com/marketing-blog/5-ways-covered-california-works-for-you
https://healthpolicy.ucla.edu/publications/Documents/PDF/2021/access-to-care-policybrief-sep2021.pdf