Bupa corporate health insurance
What business health insurance does Bupa offer?
Bupa is a leading health insurance provider and operates a network of hospitals, treatment centres and care facilities.
Bupa's business health insurance offers different coverage levels depending on your business size. For example, their business health insurance is designed for companies with between two and 249 employees, whilst their corporate business policy was created to meet the needs of businesses with 250+ employees.
For this guide, we'll focus on the health insurance available to larger corporations with over 250 employees.
How does Bupa business health insurance work?
When you contact Bupa for a health insurance quote, you'll need to provide information about the size of your business, industry and employees. You'll also be offered various coverage options that will allow you to tailor your health insurance to suit your needs.
Group health insurance provides private medical insurance to you and your employees, allowing them to access private medical care when needed. You can pay the premiums and provide coverage to every employee or invite employees to join the scheme and pay the premiums themselves. Employees will then be able to make an individual claim when they need to access treatment.
Your health insurer will provide you with a quote, and your coverage will begin as soon as you start paying the premiums.

What does Bupa business health insurance cover as standard?
Bupa's main business health insurance policy is Bupa Select, designed for businesses with 250+ employees. It offers comprehensive cover with different financial limits on treatments depending on your coverage level. As with most insurance policies, you get what you pay for, so the most comprehensive cover is available with Select Complete, which will pay for eligible treatments in full.
In-patient and day-patient treatment
Every health insurance policy covers in-patient and day-patient care as standard, and Bupa is no exception, providing full cover for hospital or day unit admissions.
Bupa also operates a partnership network where other healthcare facilities can apply to become recognised providers. Patients can claim back the cost of treatment provided by members of the network.
Out-patient cover
Most health insurance only covers out-patient treatment as an optional extra. However, Bupa health insurance includes it as part of its core coverage. Different financial limits apply depending on the level of coverage you choose.
Bupa's out patient cover includes consultation fees, diagnostic tests, scans and treatments, including physiotherapy. The policy also covers alternative treatments such as acupuncture, chiropractic and osteopathy treatment so your employees can tailor their treatment to suit their preferences.
Cancer cover
Bupa health insurance includes full cancer cover no matter what level of coverage you select, and they guarantee to pay for all your treatments in full for as long as your employee is part of the scheme.
Their full cancer cover includes surgery, chemotherapy, radiotherapy, and breakthrough cancer drugs and treatments. However, you can choose to put a financial limit on the amount of cancer cover your Bupa health insurance provides and select from a list of advanced therapies if this will help you provide coverage within your budget.
Mental health cover
Bupa's mental health cover offers an impressive level of coverage compared to other leading UK insurers, with up to 45 days of in-patient or day-patient mental health treatment covered in full. In addition, their Business Mental Health Advantage cover includes treatment for chronic mental health conditions, which is only available as an optional extra on other corporate plans. The policy will also pay for therapy for more mental health conditions, including anxiety, learning or behavioural disorders.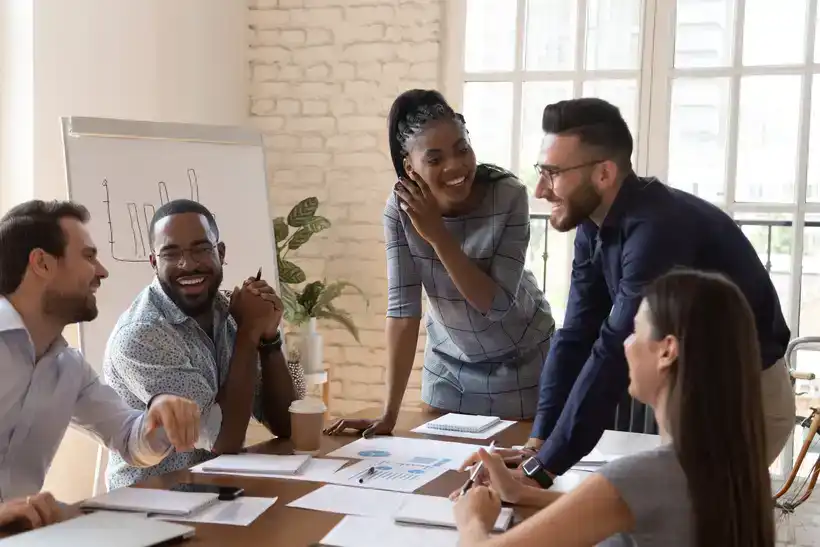 What optional extras does Bupa health insurance offer?
A Bupa health insurance policy gives you and your employees an impressive level of coverage as standard. However, you can tailor your policy with different financial limits and advanced treatment options. There are, however, optional services that you can add to provide additional benefits to your employees and your business.
Dental Insurance
If your employees aren't eligible for free NHS dental treatment, a dental plan allows your employees to access checkups and treatment at a convenient location. They may also benefit from discounts on their dental treatment costs.
Bupa offers two options if you want to add dental cover to your policy.
Their dental plan allows your employees to claim cash back on two checkups per year with any dentist of their choice. It also covers dental injury, oral cancers, orthodontic and emergency treatment. In addition, their dental choice plan offers cover for the same range of treatments but with a financial limit on the number of checkups, so your employees can have additional checkups or x-rays if needed.
Mind Matters programme
The Mind Matters programme allows you to provide your team with preventative mental health care. In addition to the mental health cover included in their health insurance, the employee assistance programme allows your staff to access private counselling sessions, telephone support and online mental health and wellbeing resources. You'll also be provided with anonymised reporting to enable you to identify key issues and implement a wellbeing programme to support your team.
Other optional extras include stress management support and major change counselling.
Flu vaccinations
Recent figures suggest that flu is now having a more significant impact on the UK economy than COVID-19, with £143 million being lost solely because of flu and a 47% increase in the rate of hospital admissions.
Bupa's flu vaccination service allows you to buy vouchers that cover the cost of private vaccinations. Your employees can visit a participating pharmacy, or you can opt to have vaccinations delivered at your workplace with staff booking an appointment online.

What isn't covered?
Every health insurer has a list of standard exclusions that details treatment types that won't be covered. These typically include accident and emergency treatment, intensive care, cosmetic surgery and normal pregnancy and childbirth. You can find out more about Bupa's health insurance exclusions here.
While some types of treatment are excluded on a Bupa health insurance policy, you can add them elsewhere, for example, by adding a dental plan to your business health insurance.
Other exclusions will vary depending on your employee's medical history and the type of underwriting you choose.
Chronic conditions
Medical insurance doesn't cover conditions that need long-term monitoring and treatment. Private medical insurance focuses on acute conditions that can be treated with a single course of treatment. This means your employees won't be able to access private care for conditions such as diabetes, asthma or angina.
Pre-existing conditions
Pre-existing conditions are any medical conditions that required medical advice or treatment in the five years before an employee took out the policy. They'll be excluded for the first two years of cover but can then be added to the policy if your employee has been symptom-free.
Your underwriting options
The type of underwriting you choose can impact your insurance coverage and your employee's claims experience when they contact your health insurer to arrange treatment. Here are the three main types of underwriting that are available with business health insurance.
Moratorium underwriting
Moratorium underwriting and full medical history exclude pre-existing conditions for the first two years of the policy. Therefore, when you choose moratorium underwriting, your employees won't have to provide any information about their medical history when they join the policy. After that, however, Bupa will look at their medical records whenever they claim to determine whether an exclusion applies.
Your employee may have to wait longer for a decision before their treatment can start, which could mean an increased absence from work.
Full medical history underwriting
When you choose full medical history underwriting, your employees will be asked to complete a medical questionnaire when they join the scheme. This means that everyone knows exactly what's covered and what isn't from the start. The main advantages are that claims can be dealt with more quickly, and the premiums tend to be cheaper.
Medical history disregarded underwriting
Medical history disregarded underwriting is only available with business health insurance. As the name suggests, your employees won't have to provide medical information and even pre-existing conditions are covered. Unsurprisingly, this is the most expensive type of underwriting. However, it means that your employees can receive fast, high-quality private treatment for any health issues and get back to work. This is great for your business and your employees' wellbeing. It also means less paperwork and admin for you and your team.

Other services
Private medical insurance typically includes services beyond private treatment, allowing your employees to access medical care and advice at a convenient time. These services include:
Online GP appointments – a private GP service is available 24/7 by phone or video call with a private prescription service.Anytime Health Line – a 24/7 telephone service providing medical advice from a qualified nurse to your employee and their family.Family Mental HealthLine – telephone advice for parents and carers to support their child's mental health and wellbeing.Menopause helpline – a telephone service providing menopause guidance to employees or any named dependents.Direct access to a specialist without a GP referral for some health conditions.Home nursing and private ambulance cover when these are needed as a result of eligible conditions which received in-patient treatment.NHS Cash Benefit – the cash plan allows members to claim cash back when they're admitted to the hospital or receive other eligible treatments via the NHS.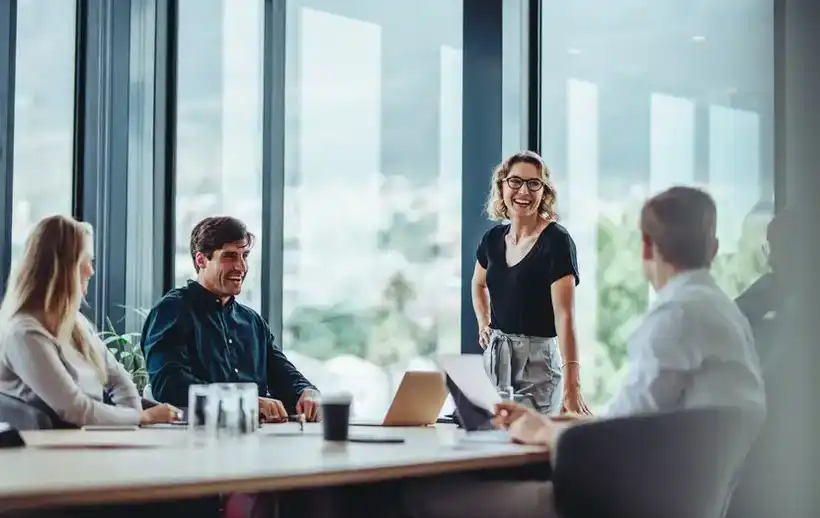 Hospital choice
Bupa Select includes three different levels of hospital list depending on the level of cover you choose. The 'essentials' list provides access to over 300 facilities throughout the UK, while their most comprehensive plan includes access to their 'extended choice' hospital list. So, for example, if your business or employees are based in Central London, you can opt for their 'extended choice + London' list. This will increase your premium but has the advantage that your employees can have convenient treatment at a local hospital.
The hospitals and clinics on offer include Bupa hospitals and their partner facilities. These include other private facilities and NHS hospitals that have applied and been selected as approved providers. Whilst Bupa provides PDF hospital lists, you and your employees can also search their current facilities via their online hospital finder. If you're considering Bupa health insurance, this will allow you to check what's available in your local area before you take out a policy.

Rewards and benefits
Each health insurance company has its approach to health and wellbeing. For example, one leading UK insurer incentivises healthy living. It offers discounts for policyholders who hit their healthy living goals, whilst others prioritise offering comprehensive cancer care or covering more mental health conditions.
Every insurer includes some employee benefits as part of its business health insurance, whilst corporate policies allow you to access services that support you in managing workplace wellbeing. Here's what you can expect from Bupa Select.
Employee incentives
Bupa health insurance offers a range of discounts via their Everyday Rewards scheme, which promotes a healthier lifestyle. These are available to all employees, regardless of whether they're members of your health insurance plan, and include:
Discounts off dental treatments at Bupa's dental clinics – these are available even if you don't have a Bupa health insurance dental plan.20% off Fitbit products, including fitness trackers.25% off Active Oats10% off a Bupa health assessment – you can opt to include health assessments in your plan.Discounts off Playfinder sports bookings – the Playfinder app and booking platform provides easy access to sports facilities across the UK, including tennis courts, football pitches, and squash and badminton courts.20% off aromatherapy balms and candles.
Business support
Bupa health insurance doesn't just benefit your employees. Their corporate policy can also help you to manage your employee's health and wellbeing more effectively.
Occupational health services
As a large corporation, you may already have in-house occupational health services. However, Bupa insurance allows you to outsource your occupational health provision to them if you don't have your own team or want to consider an alternative provider. This is an optional service that's only available to their corporate clients.
The service is tailored to you and can include health checks, workplace health monitoring, risk management and wellbeing advice to improve the health of your workforce. Bupa can also provide support and guidance during employee absences.
Wellbeing support
Whilst you can opt to include health and wellbeing assessments as part of an occupational health provision, these are also available separately as part of Bupa's Be.Well programme. The checks include individual discussions with your employees about their wellbeing and health risks, plus 12 months' support to help them achieve their goals. If six or more employees sign up, you'll also receive regular anonymised reports to help you design a wellbeing strategy focusing on the most significant issues. This could help reduce absenteeism and stress at work and improve employee engagement.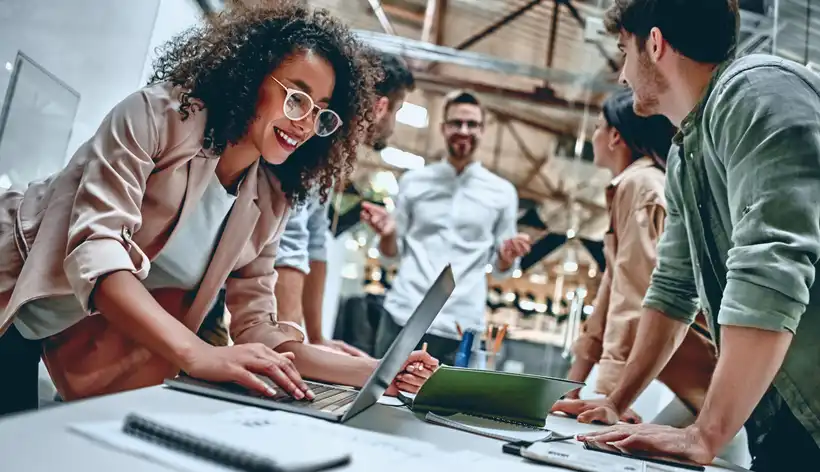 How much does Bupa health insurance cost?
The cost of Bupa health insurance varies depending on various factors. As we've already mentioned, the type of underwriting you choose will impact your premium, as will your level of coverage and the additional benefits and cover options you add to your policy. Here are some other factors that will affect the cost of your Bupa health insurance policy.
1. The number of employees you have
Your insurer spreads the risk that someone will claim over the whole group, so the cost per head will be lower the more people you have on the policy.
2. Age
Older people are more likely to claim on their health insurance, so your premium will be influenced by the average age of your employees.
3. Your location
The location of your business and employees can significantly affect the cost of your health insurance. Your insurer will factor in the costs associated with providing private care to your employees within your local area, which means that costs such as rent, utility bills and staff wages will all impact your premiums.
4. Hospital list
Your location will also influence which hospital list you choose. For example, if you're based in central London, you'll likely need to opt for Bupa's 'extended choice plus London' list, which is more expensive than their other hospital lists. You'll also pay more if you offer your employees a more comprehensive range of facilities to choose from, even if you don't need to provide access to central London hospitals.
5. Your work
If you work in a high-risk industry, you'll be more likely to become ill or injured and claim on your policy, so your premium will be higher. Your insurer will also look at the different roles and occupations that make up the overall profile of your workforce.
6. Your claims profile
Your claims profile will have more impact on your premium when your policy is up for renewal. Your insurer will review how many claims have been made and the percentage of employees with pre-existing conditions to consider the likelihood of a claim.
Is Bupa The Best Provider For You?
Compare Health Insurance
Compare Now
Rated on
Getting professional advice
You might be impressed with the health insurance coverage that Bupa provides. However, it's important to remember that they're just one of many business health insurance providers in the UK. A health insurance broker can help you to explore a range of business health insurance options and choose the policy that meets your business needs.
At myTribe, we create guides to help you learn more about business health insurance and the issues you'll need to consider before choosing a policy. Contact us for a comparison quote and we'll put you in touch with highly rated brokers who are authorised and regulated by the financial conduct authority to provide you with personalised independent advice.