How to get cheap health insurance UK
‍Health insurance allows you to access private medical treatment and avoid NHS queues. A comprehensive policy can be expensive, but a simpler one can still give you some health insurance benefits. In this guide, we suggest ways to help you save money on your health cover.
Benefits of private health insurance
Private health insurance lets you access private medical care according to what your policy covers. You could choose a comprehensive health insurance policy with optional extras such as optical and dental cover or a simpler plan that covers the essentials or gives you cashback when you have NHS treatment.
A basic private health insurance policy lets you access treatment and includes additional services, such as virtual GP appointments, mental health support and online resources to help you improve your health and well-being. These are all valuable, particularly when making a GP appointment within the NHS is becoming increasingly difficult.
You can tailor your private health insurance to provide some benefits and still get cheaper premiums.
How to get cheaper health insurance
If you need private health insurance, you can keep costs low in several ways. Here are some approaches to saving money on your private health insurance.
1. Treatment-only plans
Treatment-only plans are available from all major health insurance providers and offer stripped-back health insurance. Plans usually provide coverage for inpatient care, day-patient treatment and cancer care. They don't include outpatient cover, which means you can't use your health insurance to see a consultant for an initial appointment or to pay for diagnostic tests and scans. You'll need to get a diagnosis via the NHS first, but if you're admitted to a hospital for surgery or other treatment, your health insurance will cover it.
Treatment-only policies tend to be cheaper because you're less likely to claim. You're much more likely to need diagnostic tests or outpatient treatment such as physiotherapy than you are to need inpatient care.
2. Look for a health insurance policy you can tailor easily
Private health insurance policies include core coverage as standard and optional extras you can add at an extra cost. This means you can add the elements you value most and dispense with coverage you're unlikely to need. The health insurance cover that different providers offer as standard varies, with some including more extensive coverage than others. You might be able to get a more comprehensive health insurance policy for less simply because you don't have to add as many optional extras to your plan.
Many providers offer health insurance policies with levels that set different financial limits on each treatment category. Others provide more flexible options to tailor your coverage to meet your needs. For example, WPA's new Complete Health insurance policy offers flexible coverage and cashback plans.
More control over your health insurance policy can reduce your premium and help you get private health insurance that meets your needs.
3. Cash plans
A cash plan doesn't give you access to private treatment and won't help you skip NHS waiting lists. Instead, a cash plan gives you money back on your routine healthcare expenses and NHS treatment.
If you pay for your eye tests, dental treatment or private physiotherapy, your plan can save you money by reimbursing those costs, meaning that you spend less overall.
What do cash plans cover?
Private health insurance providers' cash plans vary. Some will pay 100% of all your eligible costs up to a certain amount, then 50% after that, or they may only pay a percentage of each check-up or treatment session. Total your existing healthcare costs to ensure the policy premiums are less than your current spending.
Typically, they'll pay for eye tests, glasses and contact lenses, although disposable lenses are usually excluded. You can also claim the cost of dental check-ups and treatment other than purely cosmetic procedures. Many policies also cover physiotherapy, chiropody, and other therapies such as acupuncture.
Cash plans can also give you a fixed sum when you receive NHS care, for example, if you're admitted to an NHS hospital. Some plans give you a lump sum when you have a baby or adopt a child. You can spend this money however you like so it could be a welcome bonus.
How to make a claim
With a cash plan, you have your medical treatment with the NHS or pay for your private treatment and then send the invoice (or other evidence) to your health insurance provider. They'll check that a registered and qualified provider has provided the treatment and that you have enough coverage to cover the costs.
4. Increase your excess
You can save money on your health insurance premium by increasing the excess amount on your policy. Your excess is the amount you pay towards your treatment before your private medical insurance covers the rest. Remember you'll pay the excess every time you claim, and choose the amount wisely. A specialist broker can help you to consider your options.
5. Guided consultant choice
One of the benefits of private health insurance is that it gives you more choice about who treats you and where. Some private health insurance providers own a network of hospitals, while others offer access to a mixture of private facilities and private units at NHS hospitals. You can also choose which consultant you'd like to see.
There are different levels of hospital lists, and your choice will affect your premium. You can reduce costs further by opting for a guided consultant choice.
How does guided consultant choice work?
With the guided consultant option, you'll need to get an open referral from a GP to confirm what kind of consultant you need to see. Your insurance provider then gives you a shortlist of private hospitals and consultants.
Some insurers will give you a choice of two or three suitable consultants immediately. Others will provide you with a shortlist of hospitals in your area, followed by a list of consultants at your chosen hospital. Then, you can book your hospital appointments with your preferred provider at a time to suit you.
What are the benefits of guided consultant choice?
One of the main benefits of guided consultant choice is that it can reduce your premium by up to 20%, allowing you to spend more on other parts of your health insurance. For example, you may be able to afford a small amount of outpatient cover, covering diagnostic tests or some physiotherapy sessions.
If you find lots of choices overwhelming, a guided list narrows your options and lets you take your health insurance provider's advice about your treatment.
Why is a guided consultant list cheaper?
The consultants on a guided list are typically the ones that charge less. They're still experienced and qualified professionals, but they may have slightly less experience or work in a hospital where treatment costs are cheaper overall. It means that your insurance provider will spend less on the overall cost of your treatment and can pass those savings on to you.
6. The 6-week wait option
Adding a 6-week wait option to your policy means you'll only receive private treatment if the NHS can't treat you within six weeks. For example, if your GP says you need surgery and the NHS waiting time is two years, you can take your referral letter and claim on your private health insurance instead.
However, there can be disadvantages. If you go to A&E needing urgent care, for example, for a heart attack, you'll get treatment immediately. You may then spend time in an NHS hospital rather than getting the private healthcare you've paid for. As pre-existing medical conditions are excluded from coverage with private medical insurance, you may not be able to have private treatment for that condition in the future.
7. Look for couples or family policies
Suppose you're a couple or family looking for health insurance for all of you. In that case, couples or family policies can reduce your costs per head compared to individual policies. You don't usually have to be married to get a couples policy, as they'll usually cover you as long as you live together.
There is a wide variety of family health insurance plans. Some insurance providers cover your children at no extra cost or over an extended period as long as they still live with you. Freedom Health Insurance covers children up until their 25th birthday, even if they live somewhere else. It's worth getting a comparison quote to find the best deal for your budget.
8. Choose an insurer that offers discounts
Some private medical insurance providers offer discounts if you meet specific criteria.
Vitality calculates their health insurance premiums to reward healthy living. They offer discounts and perks for people who meet their activity targets. Accruing Vitality points in their rewards programme can also give you a lower renewal premium. It's great for people who are active and can prove it.
Some professional bodies have agreements with specific health insurance companies to offer discounted health insurance to their members. If you're a member of an organisation such as the British Veterinary Association or Institute of Directors, it's worth checking to see what's available. Getting a comparison quote to ensure you get the best coverage for your money is still wise, but this is an excellent place to start.
Look for policies that offer additional benefits
Taking a holistic approach can be a good idea if you want to spend your money wisely. Most health insurers have a package of perks and discounts for their members, which means your health insurance can give you discounts on things you already buy. Vitality's rewards programme lets you earn discounts for healthy living, but most health insurance providers offer some member discounts.
Health insurance policies can help you to reduce your day-to-day expenses and save money in other areas of your life.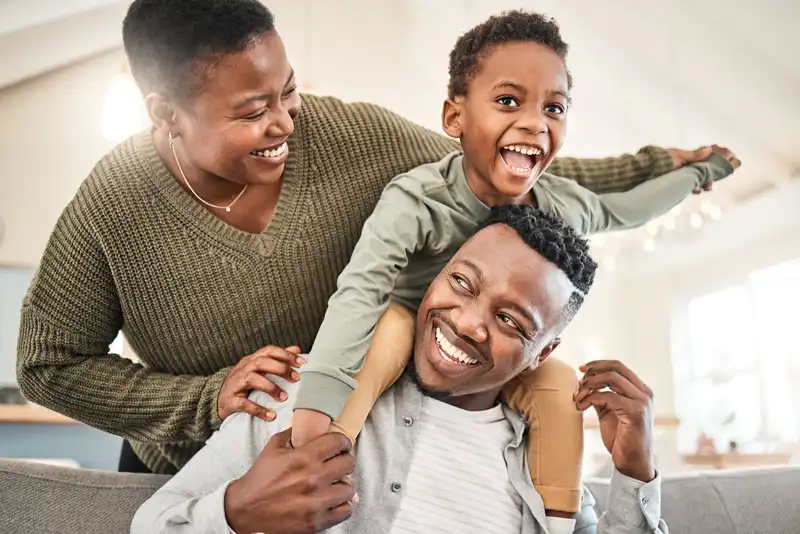 How much does a treatment-only plan cost?
Your health insurance cost increases with your age. Here's what you can expect to pay for a treatment-only plan at each stage of your life.
20-year-old treatment only health insurance – £23.14 per month30-year-old treatment only health insurance – £29.42 per month40-year-old treatment only health insurance – £35.85 per month50-year-old treatment only health insurance – £47.50 per month60-year-old treatment only health insurance – £68.90 per month70-year-old treatment only health insurance – £109.45 per month
* Based on a non-smoker living in Oxford with a maximum excessof £250. Quotes are an average of prices from five leading insurers on 16h June 2023, and precise cover levels will vary. 
Disclaimer: These prices are mere examples for informational purposes. Theprice you pay for your policy will differ based on your age, postcode and coverselections. All quotes obtained include cancer cover using new moratoriumunderwriting.

Leading health insurers with treatment-only plans
Here's what you can expect from treatment-only plans from some of the UK's leading health insurance companies (in alphabetical order)
‍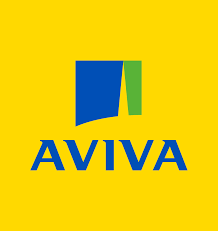 Aviva
Aviva's core health insurance policy offers an impressive range of coverage, including inpatient treatments, mental health support and cancer treatment, including aftercare. Unusually, it also includes outpatient cover for initial consultations, diagnostic tests and treatments, including physiotherapy, osteopathy and chiropractic treatment, provided a consultant refers you. They offer a choice of hospital lists, including a guided consultants option. You can also claim a cash bonus if you have a baby and get cashback if you spend the night in an NHS hospital.
If you want to reduce your premium, you can limit your outpatient cover, add an excess or choose the 6-week wait option.
Aviva medical insurance customers also get access to services, including member discounts, 24/7 access to their digital GP service, a stress helpline, and other support services.
‍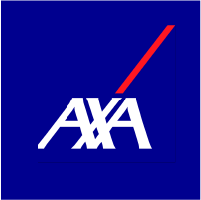 Axa
Axa Health insurance includes all the core coverage options you'd expect, including inpatient care and cancer cover, plus a cash benefit if admitted to an NHS hospital. Their inpatient cover includes surgery costs and tests while you're in the hospital. Their cancer cover is only available if you've never had cancer; if you have, they offer an NHS cancer support option that won't pay for treatment but can fund additional cancer drugs in some circumstances.
You can get health support and information, including GP appointments, 24/7 with their online and telephone services. The policy also covers a range of options for children, including speech therapy and parental accommodation if a child is admitted to the hospital.
‍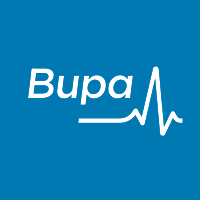 Bupa
Bupa's Treatment and Care policy provides outpatient and inpatient treatment once the NHS has diagnosed you. This includes surgery, mental health treatment and outpatient therapies such as physiotherapy. Whilst the policy doesn't cover your initial diagnosis, it will pay for your follow-up appointments, tests and scans. There are also three levels of cancer coverage, from none to comprehensive cancer care, so you can add more if needed.
The policy includes 24-hour medical advice helpline access, a cashback plan, and a private ambulance. If your children are covered, the policy will fund hospital accommodation for one parent if they need to stay overnight.
You can reduce your premium by limiting your policy's amount of outpatient cover.
‍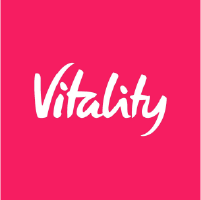 Vitality
Vitality's core cover includes inpatient and day-patient care and advanced cancer cover as standard. You can also access up to eight CBT or counselling sessions and six physiotherapy sessions. There's also a cashback plan, video GP appointments and menopause support.
You can reduce your premiums by applying an excess to your policy.
‍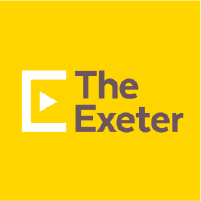 The Exeter
The Health+ policy from The Exeter includes unlimited inpatient care and day-patient treatment, full cancer coverage and cover for outpatient surgical procedures. You can also travel to and from the hospital in a private ambulance, have private nursing care, and have up to three months of physiotherapy after you go home.
All their health insurance customers can access the Healthwise app, which allows you to book remote GP appointments and other consultations depending on your policy coverage. There's also an NHS cash benefit.
Compare health insurance with myTribe
We hope this guide has helped you understand how to save money on your health insurance premiums. If you want help finding cheaper health insurance, a broker can guide you through your options and help you to get the best possible coverage for your budget.
Contact us for a comparison quote, and we'll put you in touch with a specialist broker for tailored advice.
Disclaimer: This information is general and what is best for you will depend on your personal circumstances. Please speak with a financial adviser or do your own research before making a decision.