10 Year Old Leads Arizona Police On A Chase With His Father In The Passenger Seat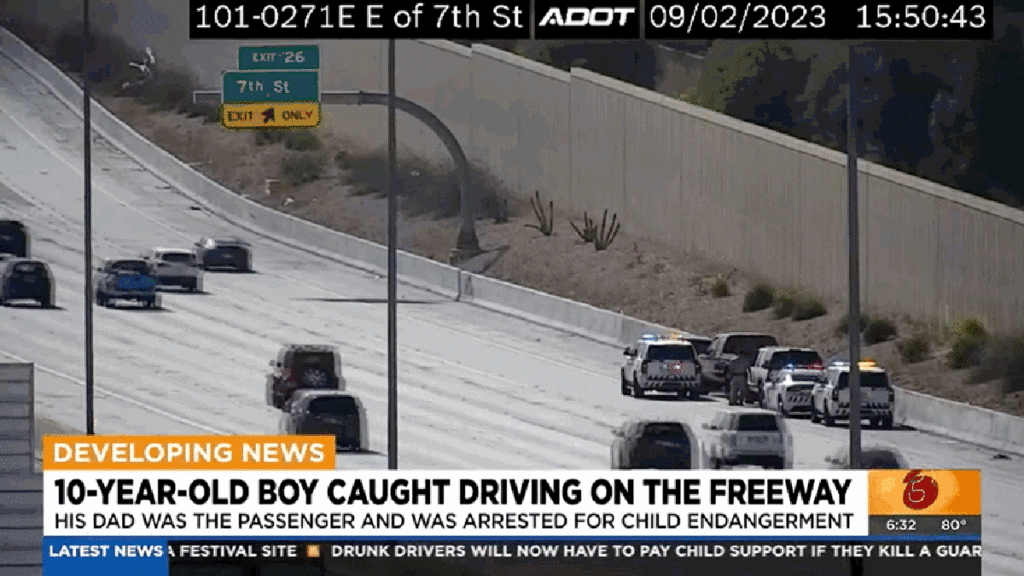 My mom taught me how to drive at 11 years old. She wanted me to know just in case of an emergency. I doubt she had being piss drunk in the passenger seat in mind when she taught me. Apparently that's not how all parents work, as Arizona news and other outlets report a 10-year-old child led police on a chase with his father in the passenger seat over the weekend.
What Car Should You Buy: Simplify and Then Buy a Minivan
The whole ordeal started around 3:40 p.m. Saturday in Phoenix. The Arizona Department of Public Safety said state troopers started receiving reports of a pickup speeding and weaving in and out of traffic on the westbound on Loop 101 with a kid behind the wheel.
Dad lets 10-year-old son drive truck on Loop 101 in Scottsdale
State troopers found the truck and attempted to stop it which led to police chasing the kid on the freeway. The truck eventually came to a stop in an emergency lane. State troopers were able to confirm what the witness had reported: A 10-year-old boy was indeed the one behind the wheel of the truck. In the passenger seat was the boy's father, 49-year-old Alvaro Ovando Alvarez, allegedly drunk with an open bottle of booze. The boy climbed in the backseat as troopers ordered Alvarez out of the truck.
Alvarez was arrested and booked into the Maricopa County Sheriff's Office. According to CBS News, he faces charges of "suspicion of endangerment, unlawfully permitting a minor to drive and having an open container of alcohol in the vehicle." Thankfully, authorities say the kid isn't facing any charges.