2023 Chicago Auto Show Editors' Picks
The Chicago Auto Show used to be a rinky-dink blip on the show circuit radar. But in recent years, it's meant more to the industry, especially with the Detroit show moving to later in the year. We've seen more car reveals and automaker resources making their way to the Windy City in the frigid early months of the year. The 2023 Chicago Auto Show was yet another example of this show being newsworthy, with a few car reveals, lots of interesting sheetmetal on the show floor and at least one hidden gem.
We polled our editors and producers about their favorite cars at the show. Our Editors' Picks are a little different this time around, as we didn't see a lot of actual first looks of new vehicles. With that in mind, here are our top picks from the 2023 Chicago Auto Show.
We originally saw the new Ford Mustang Dark Horse in the events surrounding the Detroit Auto Show last year. But in a show where not a lot of new cars actually debuted, a newly revealed interior and the addition of available carbon fiber wheels was enough to get the Dark Horse on our list. Ford didn't make a big stink about it, and didn't even hold a press conference, but it caught our eye nonetheless.
Senior Producer Christopher McGraw notes that this complete Dark Horse "gives off darker Bullitt vibes thanks in part to the anodized blue, lightweight titanium manual shift knob. The carbon fiber wheels on the Dark Horse are a first since the GT350R and show that it is a serious performance variant. Can't wait to get behind the wheel of one."
Volkswagen's family haulers get a decent facelift for 2024, which we got to see for the first time in Chicago. It's not the sort of thing that's going to take the Internet by storm, but it's another announcement for which Chicago was chosen as the venue.
Road Test Editor Zac Palmer, who seemed to like the refresh more than other editors, says, "The Atlas was one of the bigger reveals at the Chicago Auto Show this year, and the new exterior digs are to my liking. Is it deserving of a total redesign by now? It sure is, but only the inside got that level of attention. The look of the Atlas' interior and materials in the cabin are undoubtedly better than before. Few vehicles in this plasticky class were as plasticky and drab inside as the previous Atlas, and this new interior flips the old narrative on its head. Sadly, though, the infotainment system and climate controls are refreshed to VW's latest. It's not easy to use, which is a real downgrade versus the great knobs and dials seen throughout the previous Atlas."
Senior Editor James Riswick tried to give this VW negative points for "putting that horrible tech interface in the Atlas." We just counted it as no points from him.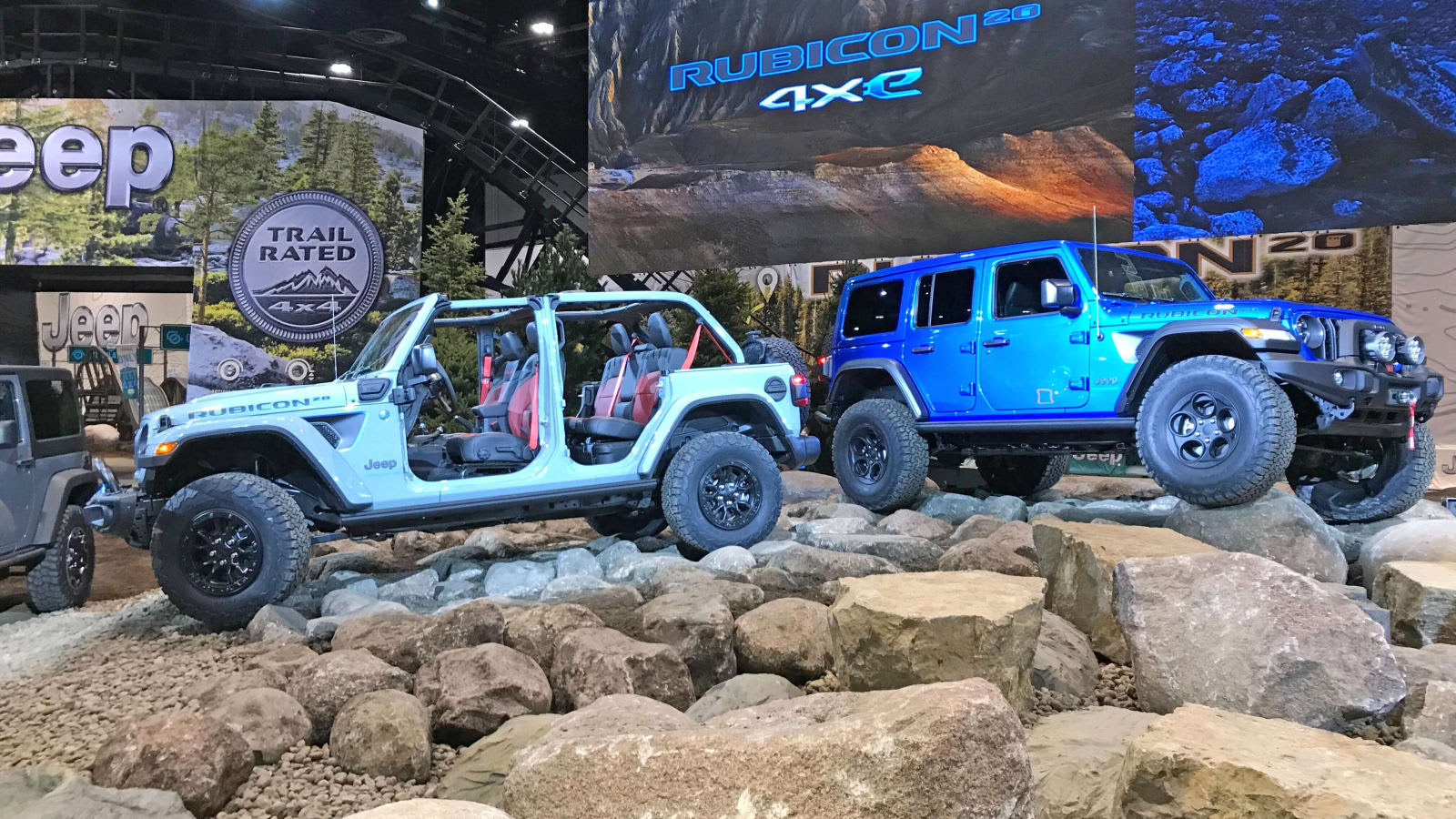 On the one hand, we love seeing new Jeeps. On the other hand, boy, these suckers are expensive. Despite cool features like unique appearance packaging, upgraded, lifted suspensions and an AEV package with massive 37-inch wheels, the price kept these Wranglers from landing higher on the list.
As Consumer Editor Jeremy Korzeniewski explains, "I sure do love the Jeep Wrangler. I like them so much I once owned the same red Wrangler twice (yes, I bought it back after selling it). I want to say my first 1990 Wrangler was right around $5,000 when I bought it (with a down payment courtesy of my parents as a graduation gift) as a low-mileage used vehicle in the late 1990s. We had so much fun in that little red rig — lifted it, upgraded the wheels, tires and interior then added a nice stereo. It was cheap fun, and we were never all too worried about dinging it on the trail. My brother recently bought a reasonably priced 2018 model to have some family fun with, a move I applaud. Now … what would I do with a 2023 Wrangler Rubicon Anniversary Edition? Let's just say it would be treated a bit differently at its ahem $71,380 BASE PRICE. No thanks, at least not for me."

This is another vehicle we'd already seen, but Chicago was the first we got to see the exact version that's coming to the U.S. The 2024 Subaru Crosstrek. One big selling point is that the available 2.5-liter engine gives the U.S. Crosstrek more power than the overseas models, at 182 horsepower and 178 pound-feet of torque. We're still sore about losing out on the manual transmission, though. Still, we already like the current Crosstrek, and are glad to see some improvements coming our way for the 2024 model year.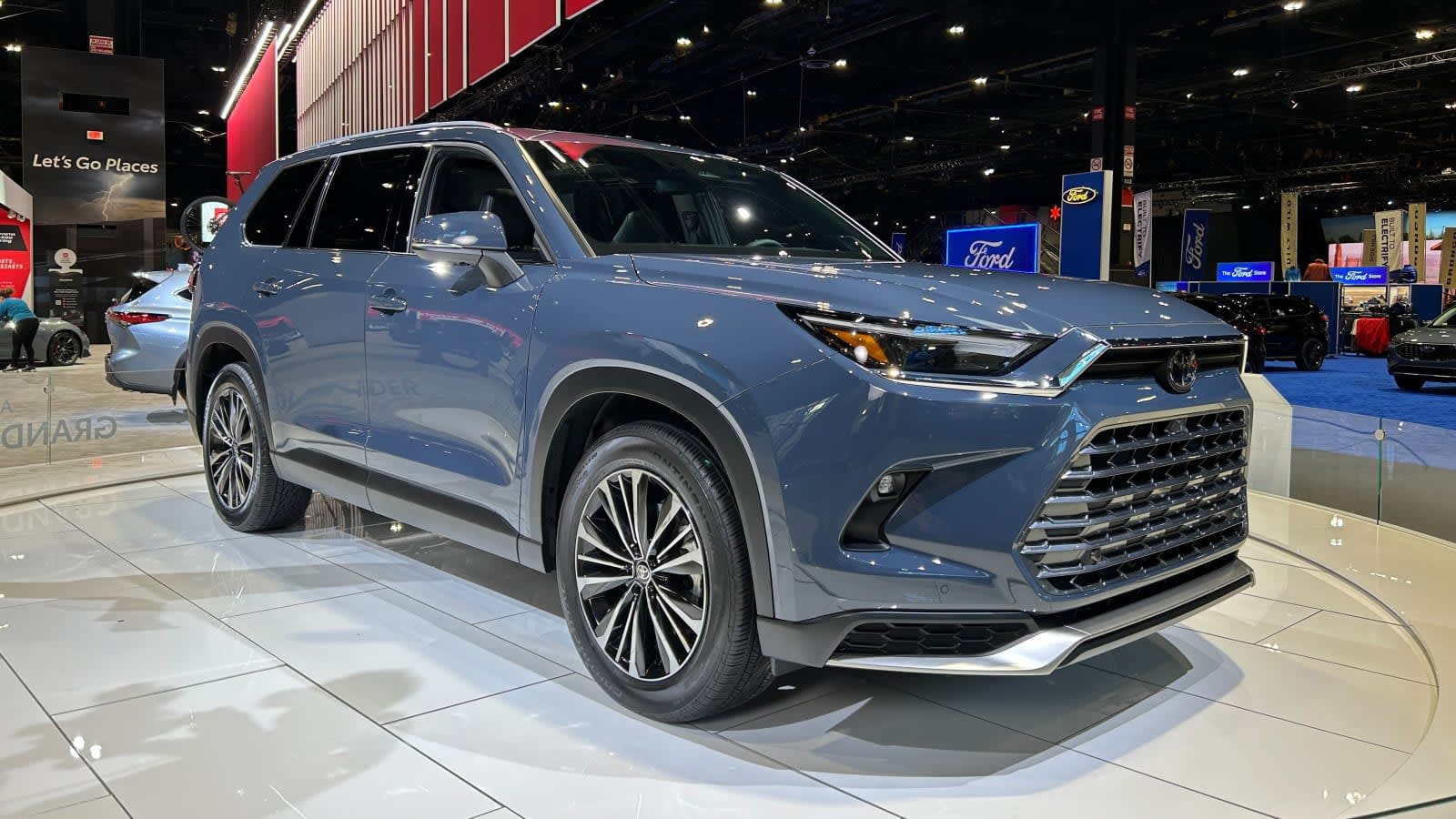 Was there any doubt that the one all-new model at the show would be the top pick? It's bigger and better-looking than the other Highlander that inspired it, and it offers the Hybrid Max powertrain with 362 horsepower. You can read all about it in the link above, and News Editor Joel Stocksdale gives the Grand Highlander a walkaround on the show floor in the video below: