2024 Ford Mustang Mach-E Rally: This Is It
The Ford Mustang Mach-E may not be a "real" Mustang, but it's it's still a well-executed electric crossover that offers good acceleration and handling, as well as a comfortable, quiet ride. And if you really want to go fast, the Mach-E GT Performance Edition is the version to get. With 480 hp and 642 lb-ft of torque, it will hit 60 mph in only 3.5 seconds. But what if you want to want to leave the pavement every now and then? Enter the Mach-E Rally.
Ford Has Built 150,000 Mustang Mach-Es Already
Now, this isn't the first time we've heard the Rally name thrown around. Back in July, Ford unveiled the Mach-E Rally at the Goodwood Festival of Speed. But at the time, it kept most of the details to itself, preferring instead to focus on claims that it was production-ready and would channel its rally knowledge into a car you could buy at a dealership. Now, the rally-inspired Mach-E has been officially revealed.
Photo: Ford
According to Ford, the Mach-E Rally will slot in above the GT and will make at least 480 hp and 650 lb-ft of torque. It also gets a 0.8-inch lift, as well as specially tuned springs, magnetic shocks, underbody protection, protective film on the door cladding and fender arches and a front recovery point. Plus, there's a new RallySport drive mode "which is designed for off-road driving and allows for added yaw for bigger slides, a linear throttle response for better control, and more aggressive damping for better handling in loose corners."
Sounds like fun to us. And while an electric crossover with less than an inch of increased ride height might not sound like the rally wagon of your dreams, Ford insists that it's the real deal. Allegedly, Ford tapped actual rallycross drivers to help it develop a rally course in Michigan to test the Mach-E Rally on. We're not ready to go so far as to call the Mach-E Rally an electric Subaru WRX STI just yet, but at the very least, Ford has our attention.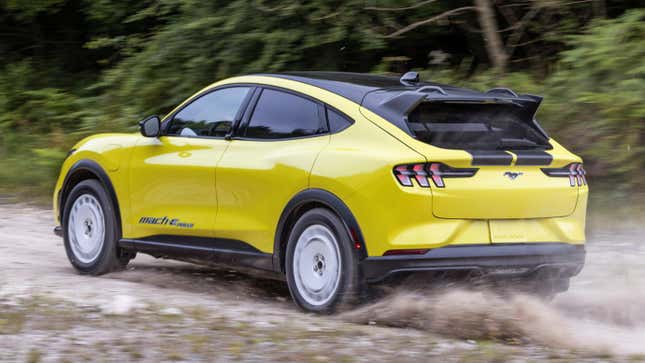 Photo: Ford
Obviously, you're not going to tackle the Rubicon in a Mach-E anytime soon, but we wouldn't be surprised to find out this thing is a hoot and a half on a dirt road. Or in the snow. And we'll be more than willing to test just how fun it is to drive whenever Ford is ready to hand over the keys. Expect a bit of a wait there, though, since the Mach-E Rally won't go on sale until early 2024 with an expected starting price of about $65,000.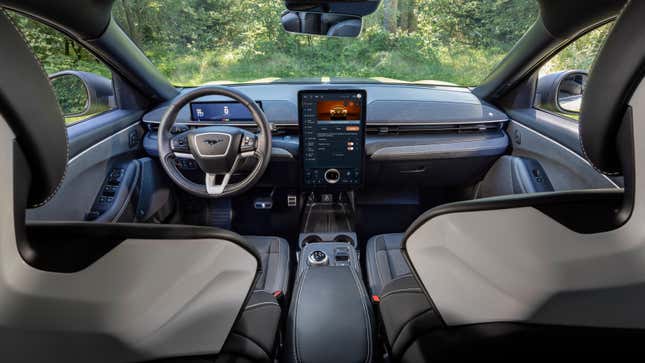 Photo: Ford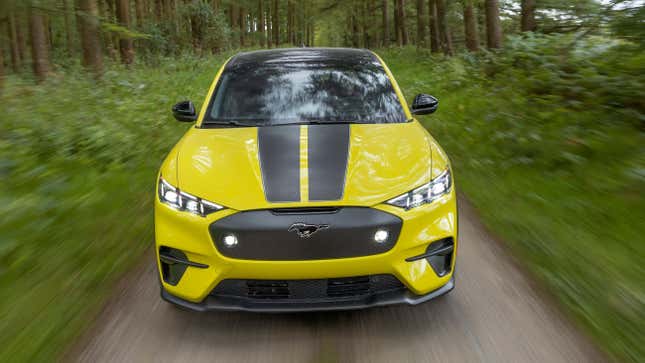 Photo: Ford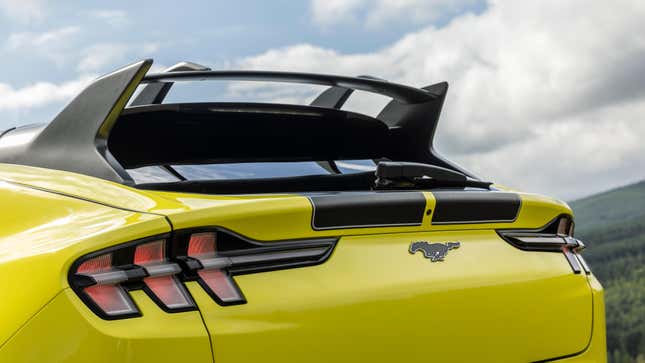 Photo: Ford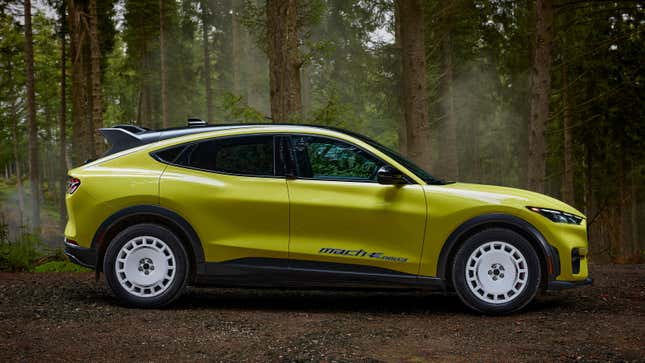 Photo: Ford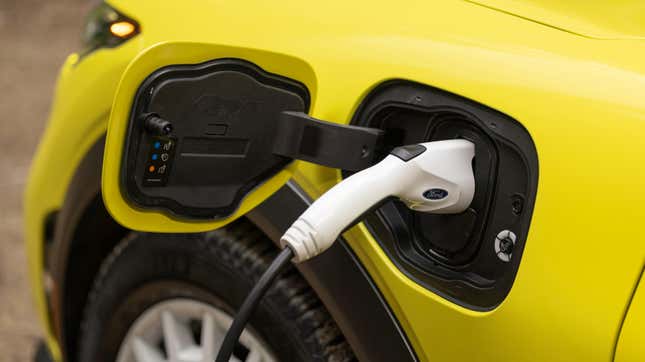 Photo: Ford