2024 Kia EV9 Could Have Up to 400 Horsepower: Report
Kia EV9 ConceptImage: Kia
Kia's third EV to come to consumers, after the Niro EV and hot selling EV6, will be the large EV9 crossover. Previewed by the 2021 concept—the automaker has teased the upcoming crossover, but it's been quiet about specs. But if a report from Car & Driver is to be believed, the upcoming EV crossover will offer up to 400 hp and cost over $73,000.
Possible details of the upcoming EV9 were leaked through the most random of means via a customer survey. A reader of Car & Driver found the specs in a customer survey sent out to prospective EV owners to gauge interest in what kind of EV they would buy. The reader took a screenshot and sent the details of the EV9 to C&D, who shared them.
While no trims were listed, the survey did give some specific details that could turn out to be factual for Kia's next EV. According to the doc, the basic EV9s will start around $56,000. For that entry-point you get you rear-wheel drive, 200 horsepower, 250 lb-ft of torque, an 8.5 second zero to 60 mph time, and 220 miles of range.
From there, the next step up is a $61,000 trim that'll come with rear-wheel drive. The document indicates that this trim comes with 70 more miles of range (290 miles) and the ability to tow 2,000 pounds. So, perhaps the extra $5,000 gets you a larger battery pack? The larger battery would make sense too, as you lose 0.4 seconds on the sprint to 60 mph.
If you want all-wheel drive on the EV9, you'll have to drop at least $63,000. The document says that this trim gets 400 hp and 380 lb-ft of torque, a 3,500-pound towing capacity, and a six-second sprint to 60 mph. That extra performance comes at the expense of range as it drops to 260 miles (from the 290 on the mid-level trim).
G/O Media may get a commission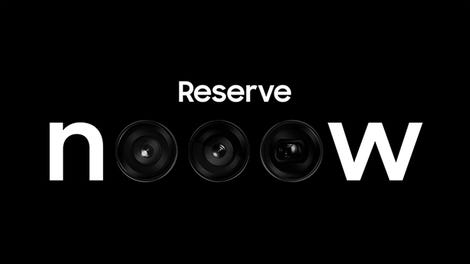 Up to $100 credit
Samsung Reserve
Reserve the next gen Samsung device
All you need to do is sign up with your email and boom: credit for your preorder on a new Samsung device.
Right above that EV9 is another trim that starts at $68,000. That gets you 20-inch wheels instead of the standard 19-inch wheels, but that will also cost you range as it drops to 240 miles on this trim.
Image: Kia
According to the document shared with C&D, a completely loaded EV9 will set you back $73,000. You get the same 240 miles of range as the trim below it, but you get 100 more lb-ft of torque for a total of 480 lb-ft. Towing capacity goes up to 4,500 pounds, the sprint to 60 mph drops to 5.2 seconds and you get 21-inch wheels, black exterior trim, and 0.4 inches of ground clearance for…something.
If all of this pans out the EV9 should be a big seller. The prices, again if this all turns out to be true, are a bit high, considering we're in desperate need of more affordable EVs. But, what essentially looks like an EV version of the Telluride (with a little more power under it) should have more than enough people willing to open their wallets to get one.