Amazon Prime Day Apple Deals 2023: How to Save on AirPods, Apple Watches and More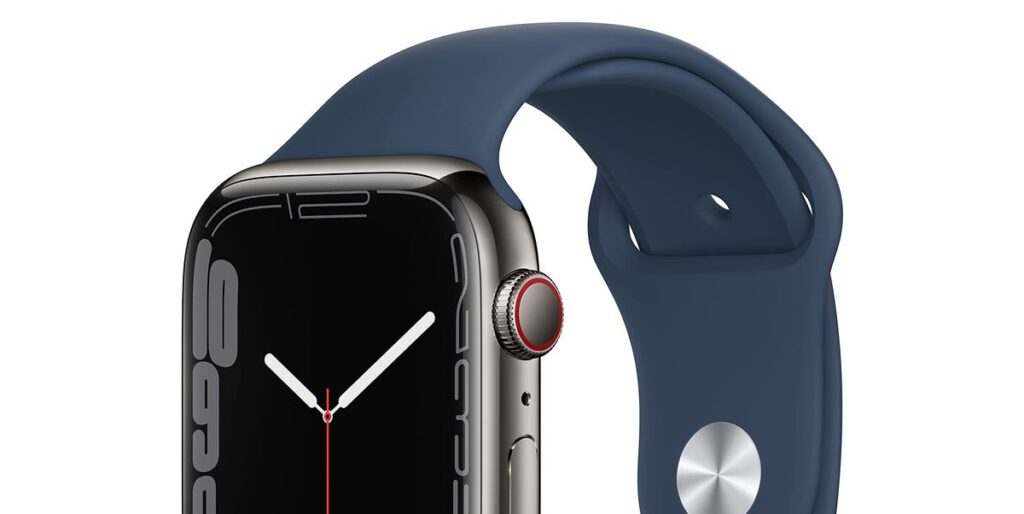 Every summer, Amazon hosts a massive sitewide sale dubbed Amazon Prime Day when prices drop on products across all categories. Prime Day 2023 falls on July 11 and 12, so we're quickly approaching the whirlwind sale. In the meantime, we are excited to see early discounts starting to roll in – including major Prime Day Apple deals. AirPods, Apple Watches and even MacBooks are hitting some of the lowest we've ever seen.
In the past, we've seen some of the latest Apple products drop up to $200, and even steeper discounts on "older" models. Since Apple rarely drops prices direct on its own site, Amazon Prime Day has become known as one of the best times of the year to save on Apple. Right now you can take up to $800 off a new MacBook laptop that's loaded with one terabyte of storage, which makes an excellent graduation gift before the school year picks up again. The early Prime Day deals cover big-ticket laptops, plus more budget-friendly purchases, like 2nd Generation AirPods for just $99.
Whatever you're shopping for, you don't want to miss these early Amazon Prime Day Apple deals of 2023.
We'll continue updating this article as Amazon releases new Prime Day deals, so be sure to save this article and check back often for the latest scoop.
Do Apple products go on sale for Prime Day?
According to Rachel Rothman, the chief technologist and executive technical director at the Good Housekeeping Institute, Amazon Prime Day is "historically one of the best times of year to buy Apple products." Rothman's best advice for navigating Prime Day? Start early.
The best Apple deals often sell out quickly. She adds: "Make a list of the Apple products you're interested in and set up price alerts so you'll be notified when the price drops." Rothman also recommends shopping with a bit of patience, since the prices will fluctuate throughout the event. In fact, sometimes it's worth waiting until the second day of Prime Day to see if the price of your purchase drops even further.
Best Prime Day MacBook Deals
Apple 16-inch 2021 MacBook Pro (1TB)
Now 23% Off
Credit: Amazon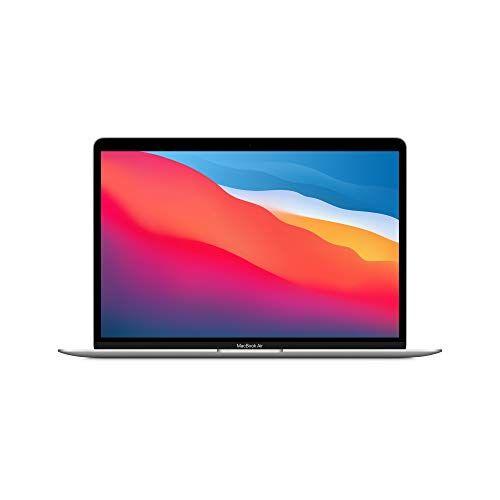 Apple 2020 MacBook Air (256GB)
Now 20% Off
Credit: Amazon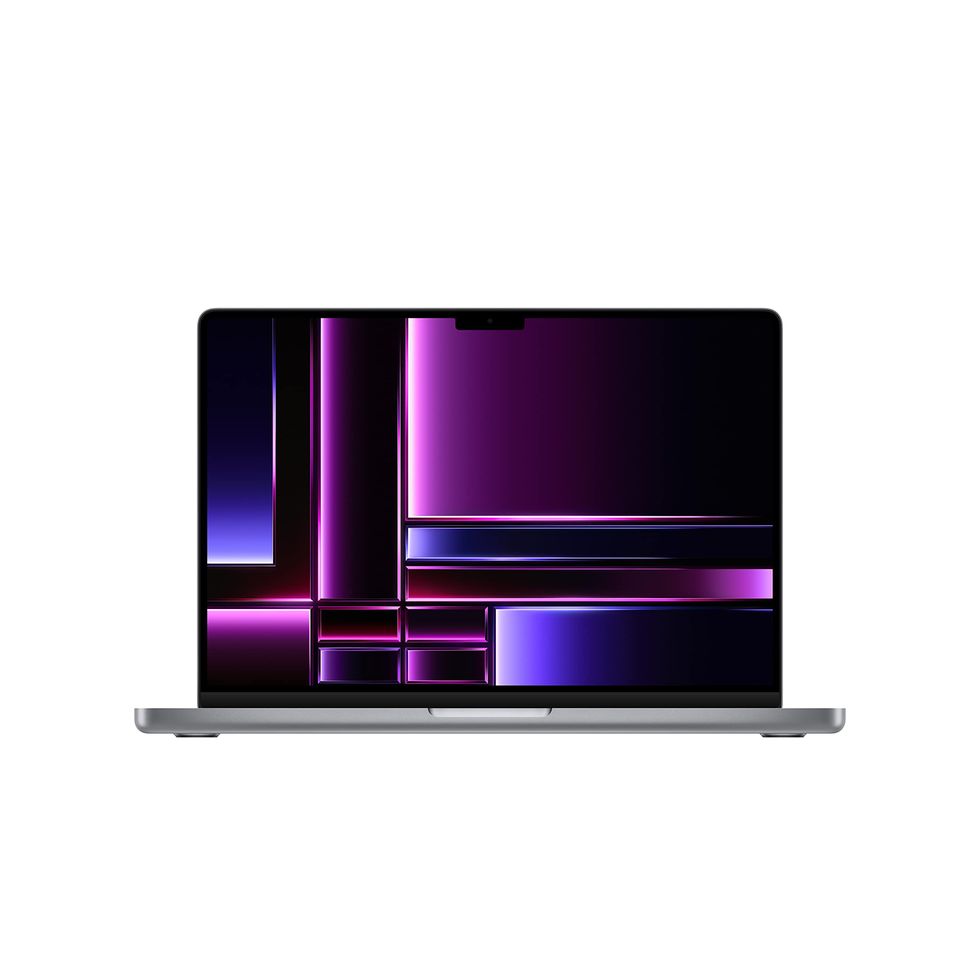 Apple 14-inch 2023 MacBook Pro (1TB)
Credit: Amazon
As the best current deal on any MacBook model, you can take $800 off this MacBook Pro that offers a full terabyte of storage. The laptop features a 16-inch Liquid Retina XDR display so you can enjoy bright and bold colors as well as clear images. The battery life should last you up to 21 hours, so if you're shopping for a student who's running from a host of classes to the library for studying on a single charge, it's an excellent option.
Our pick when it comes to a more budget-friendly MacBook, the 2020 MacBook Air is packed with Apple's M1 chip, which enables fingerprint touch ID, an up to 18-hour battery life and a fast, efficient user experience. The 13.3-inch Retina display isn't the most impressive compared to newer laptops from the tech giant, but it's still solid. Plus, if you're looking to travel or commute with your new MacBook, the device weighs just 2.8 pounds, making it a great lightweight option.
This MacBook Pro model is packed with accessibility, including three USB-C thunderbolt ports, a Magsafe charger, a headphone jack, an SD card slot and an HDMI port. You're getting a 14.2-inch Liquid Retina XDR to display crisp, clear images whether you're gaming, streaming videos or using creative apps. While testing, our experts found the screen to be a good size and have more display space than previous Pros, plus appreciated the depth of the sound quality.
Best Prime Day AirPods Deals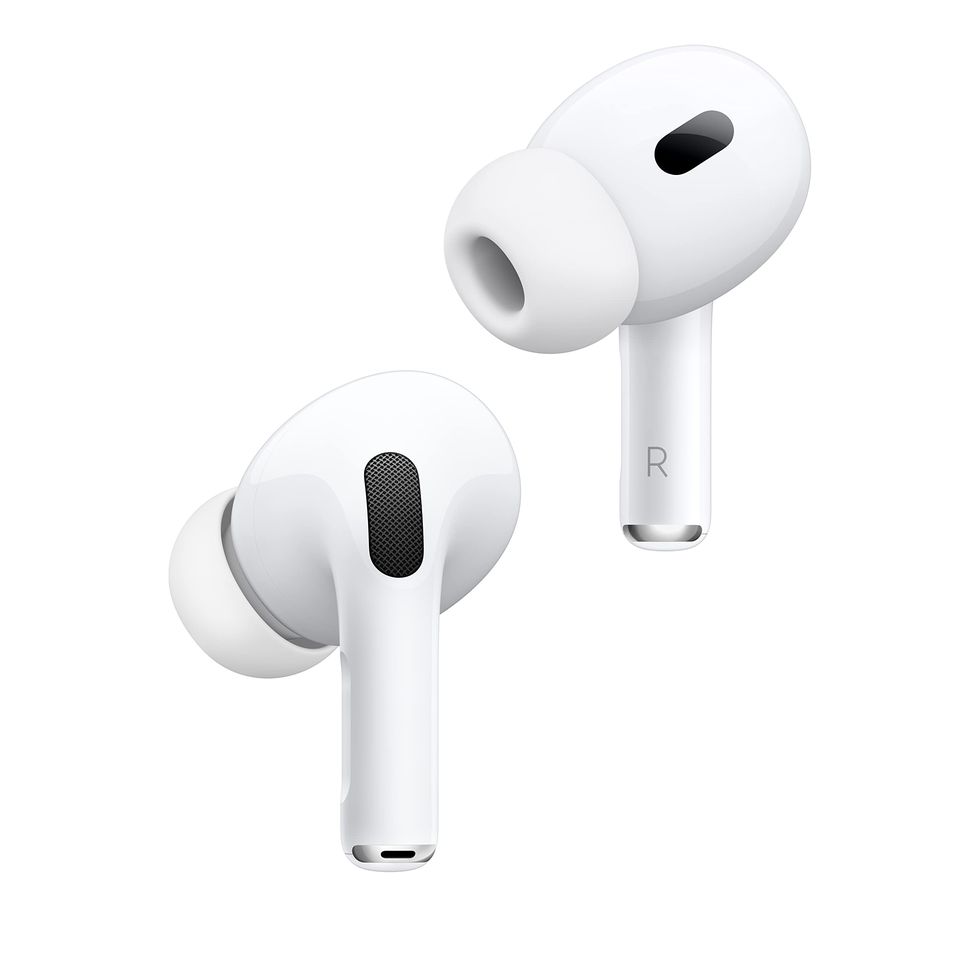 Apple AirPods Pro (2nd Generation)
Now 20% Off
Credit: Amazon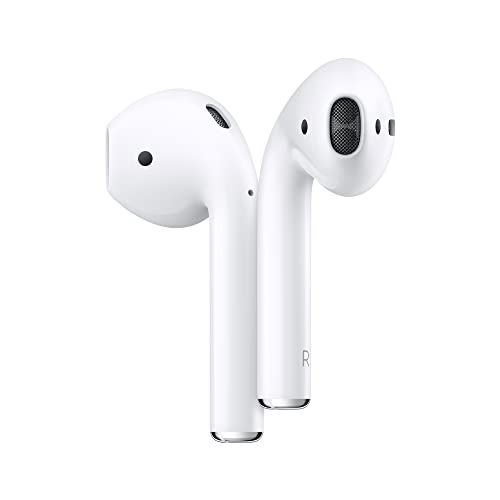 Apple AirPods (2nd Generation)
Now 23% Off
Credit: Amazon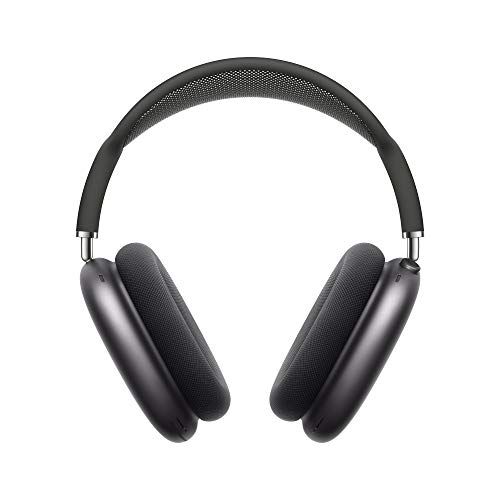 Apple AirPods Max
Now 18% Off
Credit: Amazon
Our pick for the best overall Apple AirPods, this pair of true wireless earbuds are loaded with noise cancellation, are water-resistant and designed with Apple's H2 chip, which enhances audio quality with rich clarity and improves the battery life. You can charge the earbuds with the wireless charging case and the headphones come with different size options for the rubberized tips in order to give you the most comfortable fit.
If you're shopping on a budget but still want a great pair of true wireless earbuds, the AirPods (2nd Generation) are a great place to start. Emma Seymour, a senior analyst at the GH Institute says: "They are great quality earbuds and are pretty affordable compared to other brands … I have had the same pair for multiple years and they have stayed in great condition!" You won't get as long of a battery life as the Pro models, but you'll enjoy five hours of listening, and 24 hours of playtime with the charging case.
The AirPods Max has become ultra trendy, and for good reason. The over-ear headphones have a sleek design, 20 hours of listening time and memory foam earpads that our lab tests found comfortable to wear for hours at a time. They're Apple's most expensive AirPods option, so a full $100 off is noteworthy. You'll enjoy superior noise cancellation and sound quality.
Best Prime Day iPad Deals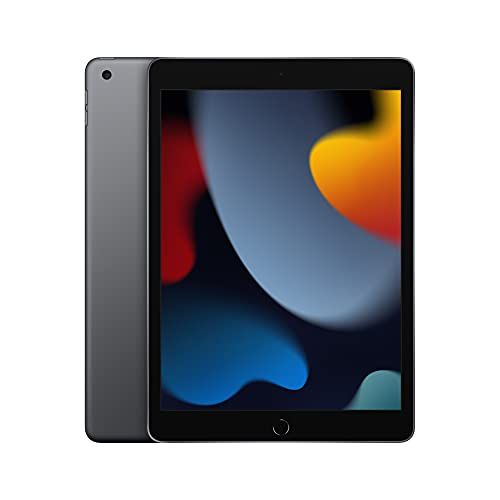 Apple 10.2-inch iPad (9th Generation)(64GB, WiFi)
Now 15% Off
Credit: Amazon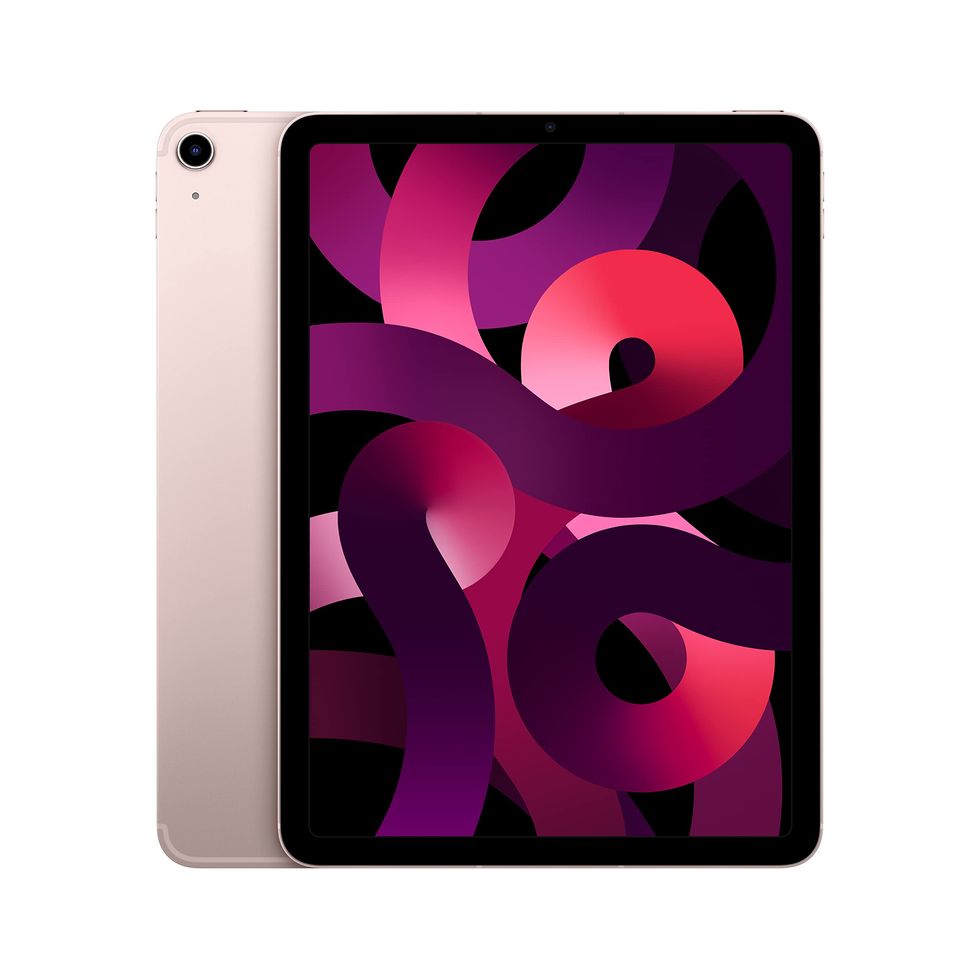 Apple 10.9-inch iPad Air (5th Generation)(64GB, Wi-Fi+Cellular)
Now 16% Off
Credit: Amazon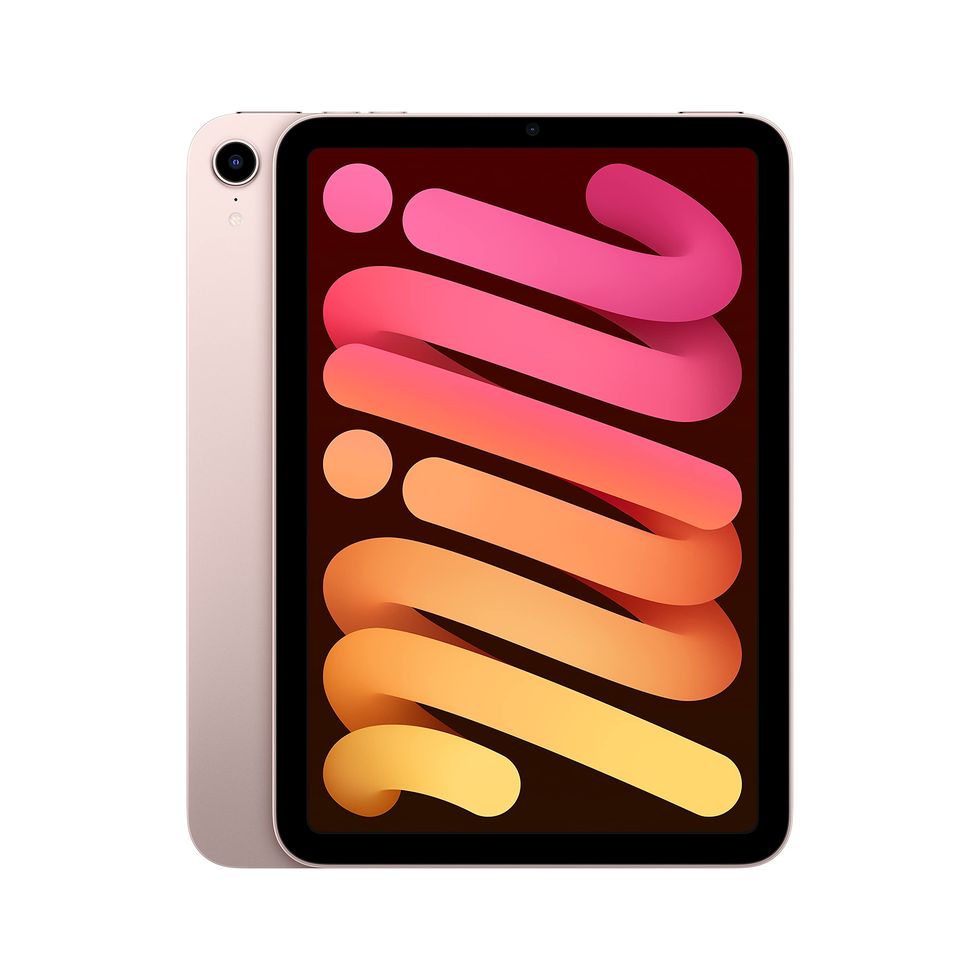 Apple iPad Mini (6th Generation)(64GB, WiFi)
Credit: Amazon
An under $300 iPad pick, this is the best budget option on sale right now on Amazon if you've been looking to snag an Apple tablet. The Retina display makes it a great choice for watching shows and movies, and this model even offers the nostalgia of the gone (but not forgotten) home button. It charges via a Lightning cable (the same one you use for your iPhone) and offers up to 10 hours of battery life.
You can connect this iPad to your data plan and access the internet and data-required apps on the go. The iPad Air is designed to be lightweight and portable, weighing in at just one pound. The battery should last up to 10 hours and the 10.9-inch Liquid Retina display makes apps, movies, shows and games bright and clear.
Notably the smallest iPad on the market, the iPad Mini has an 8.3-inch Liquid Retina display screen that's tiny but mighty. The on-sale model is compatible with the 2nd Generation Apple Pencil and has Apple's A15 Bionic chip that gives the device a long-lasting battery (up to 10 hours) and a fast user experience. The model on sale doesn't have cellular connectivity, but you can of course still access WiFi. It also weighs just 0.65 pounds, so it's a good option for commuting and traveling.
Best Prime Day Apple Watch Deals
Apple Watch Series 7 (45mm, GPS+Cellular)
Now 43% Off
Credit: Amazon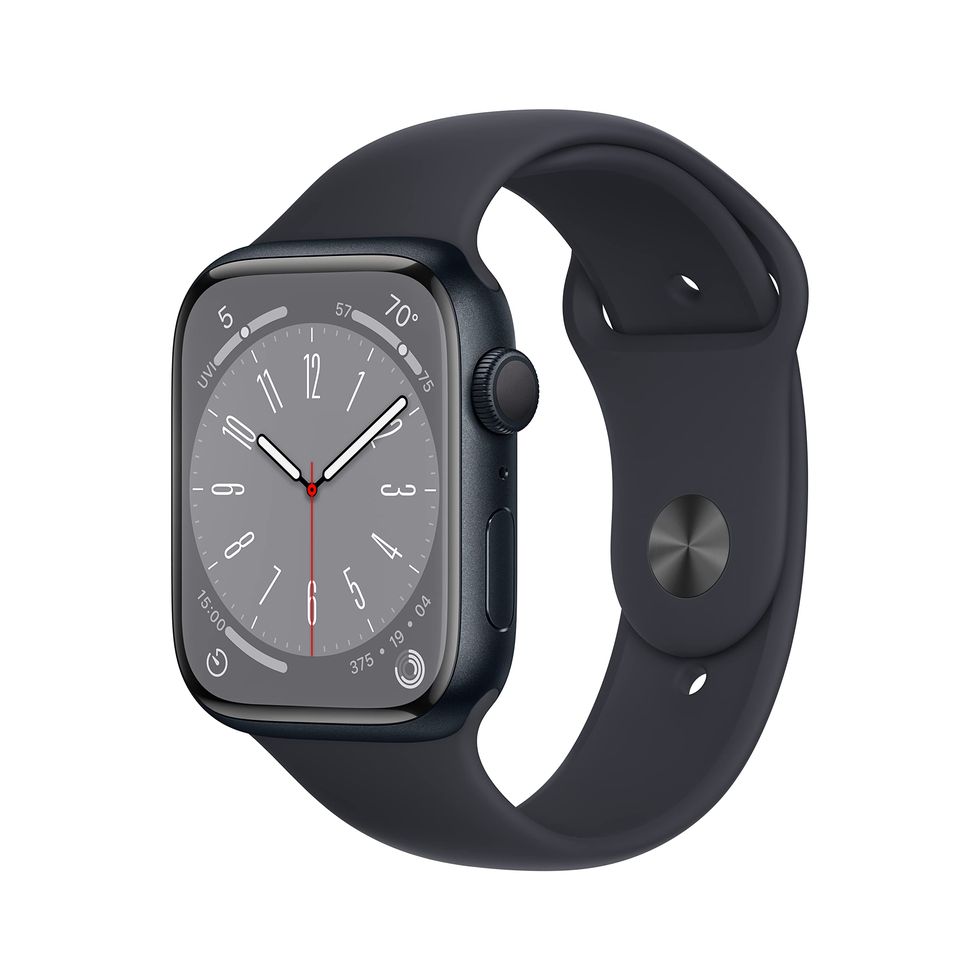 Apple Watch Series 8 (45mm, GPS)
Now 16% Off
Credit: Amazon
Dropping $320 in price ahead of Prime Day, the Apple Watch Series 7 features many of the same tech specs as the Apple Watch Series 8. The wearable features sleep tracking, a heart rate monitor, ECG capability, a blood oxygen monitor as well as activity tracking. The on-sale model for the Series 7 features cellular connectivity, so if you connect it to your phone provider's data plan, you can access calls, texts and internet services without your phone nearby.
The latest Apple Watch, the Series 8 offers the second longest battery life of any watch model of up to 18 hours (the Apple Watch Ultra offers the longest at up to 36 hours) and it charges quickly. One of the most noteworthy new features includes temperature tracking, which can provide insights into your menstrual cycle and ovulation estimates. (Note that to use this feature, you'll need to wear your watch while you sleep.) It was our pro's best overall smartwatch for women.