Amber Jeans – Back British Farming blog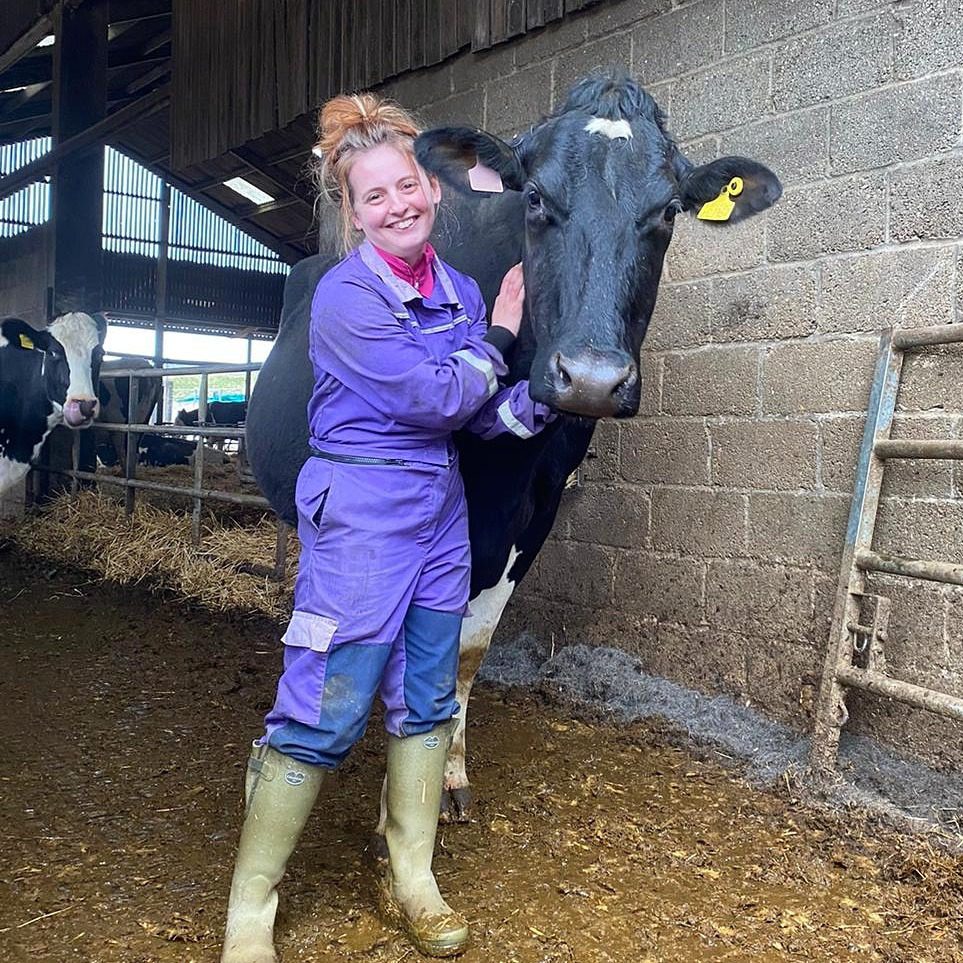 As part of our campaign to Back British Farming we sit down with farmers on our rural community blog, and chat about all things farming. In this blog we spoke with Amber Jeans (@farmer_jeans), from Timsbury, Hampshire. Amber works on an estate in Winchester. The estate has a dairy farm, pig enterprise and arable unit. Read more below about her journey and life in farming…
What's your farming background?
When I finished school in 2014 I didn't really know what I wanted to do. I have always had a love for animals, and growing up in the countryside only encouraged this passion. I decided to go to Sparsholt college for trail days to see if I could start the animal management courses. I soon realised suffering with asthma and allergies to most small animals, I couldn't progress this path. (I think I would have become a vet). I stumbled upon the agriculture course, and I instantly fell in love with the cattle. I realised I didn't have allergies to cows either, so it was a dream come true!
Why did you decide to become a farmer?
I sort of just fell into the farming life! I fell in love with cows and enjoyed milking. Then found a local job during my work placements and never left. I've been milking the cows since I was 17 on the estate, I'm now 25.
What led you to decide to farm the animals you have?
I love all livestock, but cows are my favourite! Dairy cows especially. I love getting to know them, they all have their own quirky personalities.
What are the key qualities needed to do your job?
Key qualities needed to be a dairy farmer would be determination and patience, a passion for cows and the lifestyle, a good sense of humour and ideally a morning person! The girls need routine!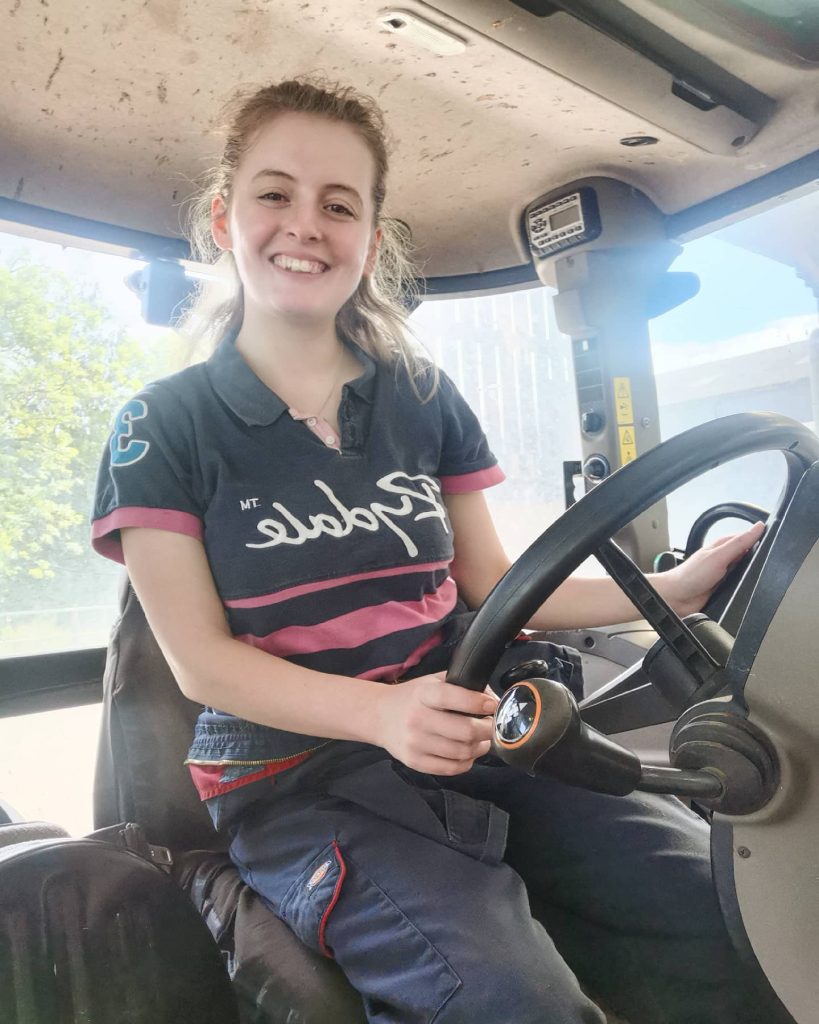 How did you train for and become competent at this role?
I studied at Sparsholt college for 3 years and I am still now constantly learning on the job. I recently did my AI course and am getting the hang of AI on the estate. It's a brilliant feeling knowing you've got them in calf!
Do you have children and run a home too? If so, how do you juggle these responsibilities?
I don't have children. I would love to start a family in the future! Of course, I would get them involved with farming.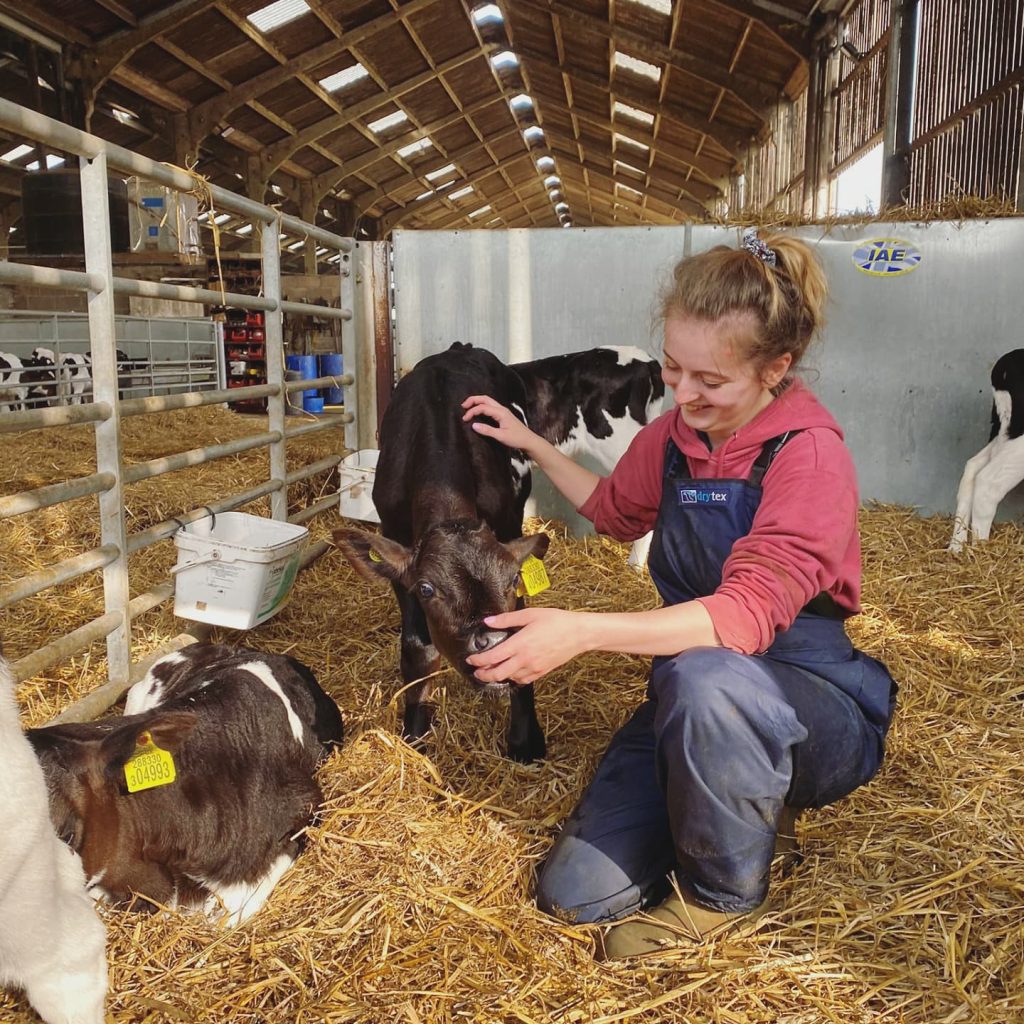 Briefly describe a typical working day.
I wake up around 3:30am have a cup of tea, be in the car for 4am ready to drive to work.
Morning milking starts at 4:30am
Milking takes around 4 hours give or take.
A quick tea break normally happens around 9am after milking has finished and the wash cycle is on.
I would then feed calves if there are any on site, then get on with scraping the yards/cubicles.
Scraping up takes between 1/2 hours depending on what's being scraped.
I would then try and catch up on some office work if I have time before lunch.
We aim to have 1hr-1.5hrs for lunch.
Afternoon milking starts at 2pm
Afternoon milking is normally a bit quicker.
Usually finishing around 5:30/6
I would the feed calves again and scrape.
Days end around 6:30pm.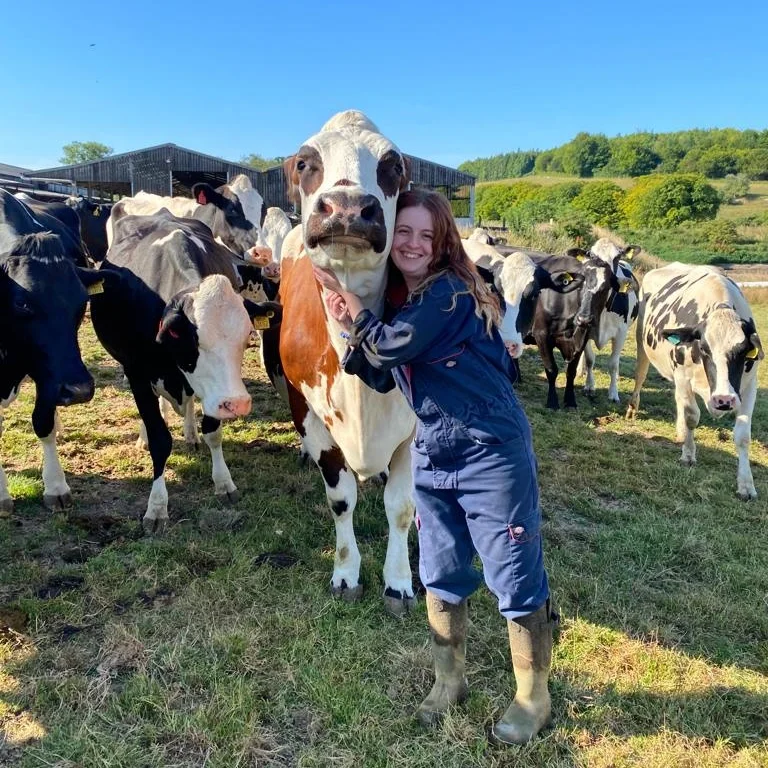 Do you get any time off? If you do, what do you like to do?
I'm lucky to be in a position where I am self-employed. I have a planned working week where I work every other weekend and get Mondays/Tuesdays off dependant on what's going on.
What's great about being a farmer?
Everything! I love the way of life; the farming community are great, and I love that every day is different!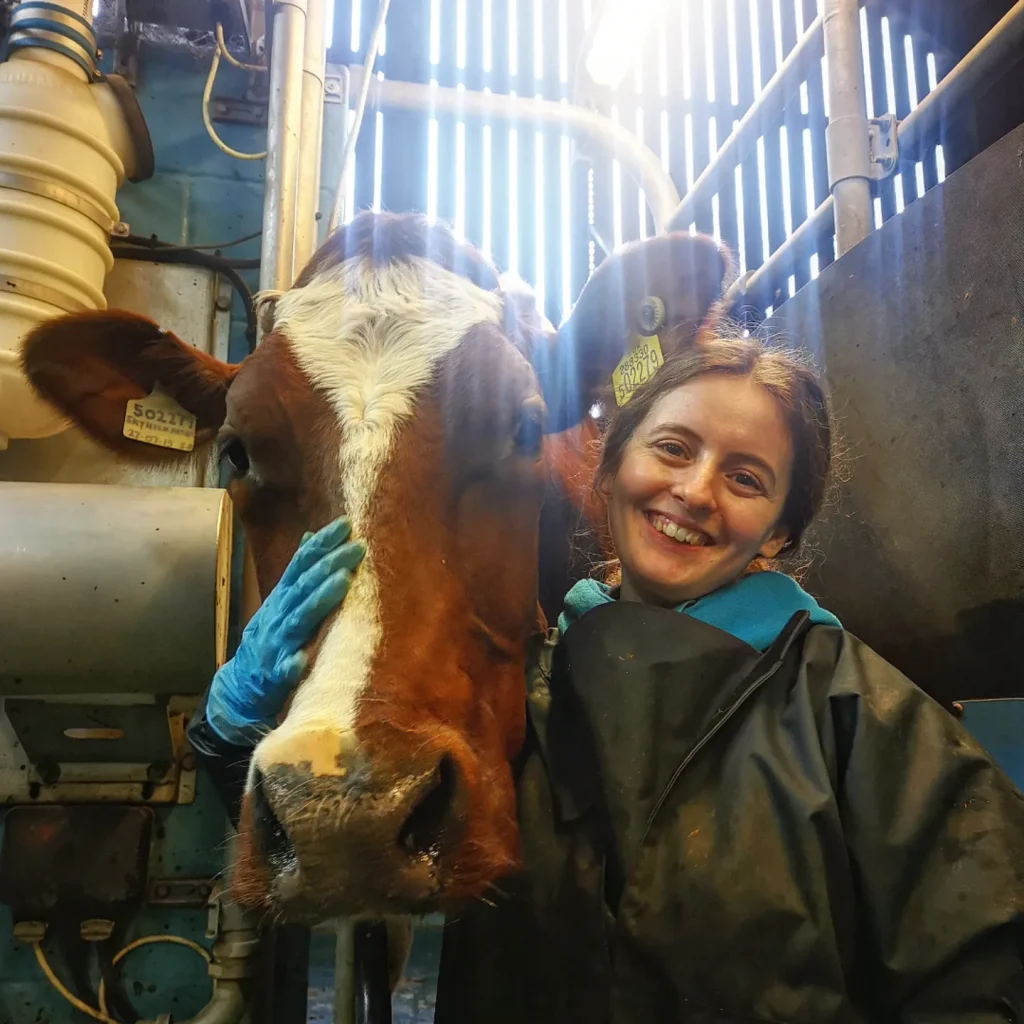 What do you think are the challenges?  
I think farming in general to the public eye is challenging to me. I don't think British farming is advertised enough. We have some of the best standards in the world and people should know that! 
Have you always felt supported when learning and on the job?
I'm lucky to be working in a team who are very supportive and keen to train people up. I've never felt that being a female has stopped me from doing anything. ( it was a fear going into the industry being a female I wouldn't be good/strong enough).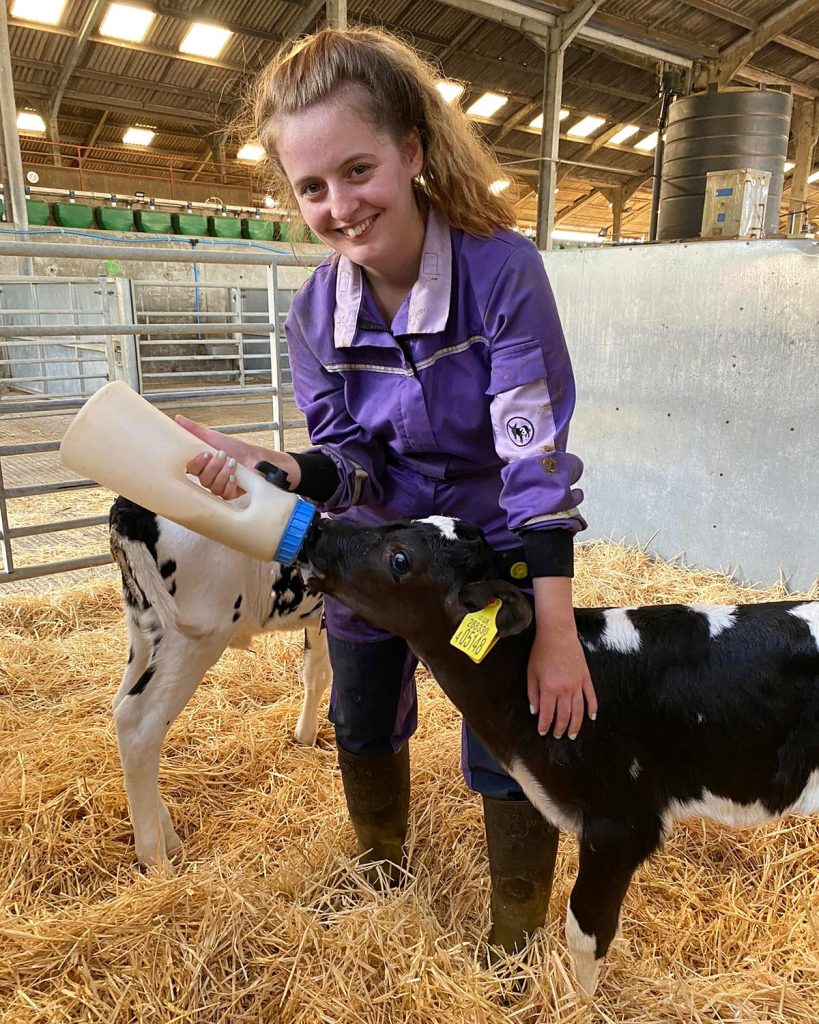 What would you say to other people thinking of becoming a farmer?
I would always encourage people to progress a farming career. It's not something that comes up on the school curriculum and I think it should be. We are in desperate need for farm workers!
What job opportunities are available for somebody, man, or woman, wanting to enter the trade?
There are loads of job opportunities within farming. Whether you like cows, sheep, pigs or tractors. There's something for everyone! And even if you're a newbie there will be many farmers who will train you up!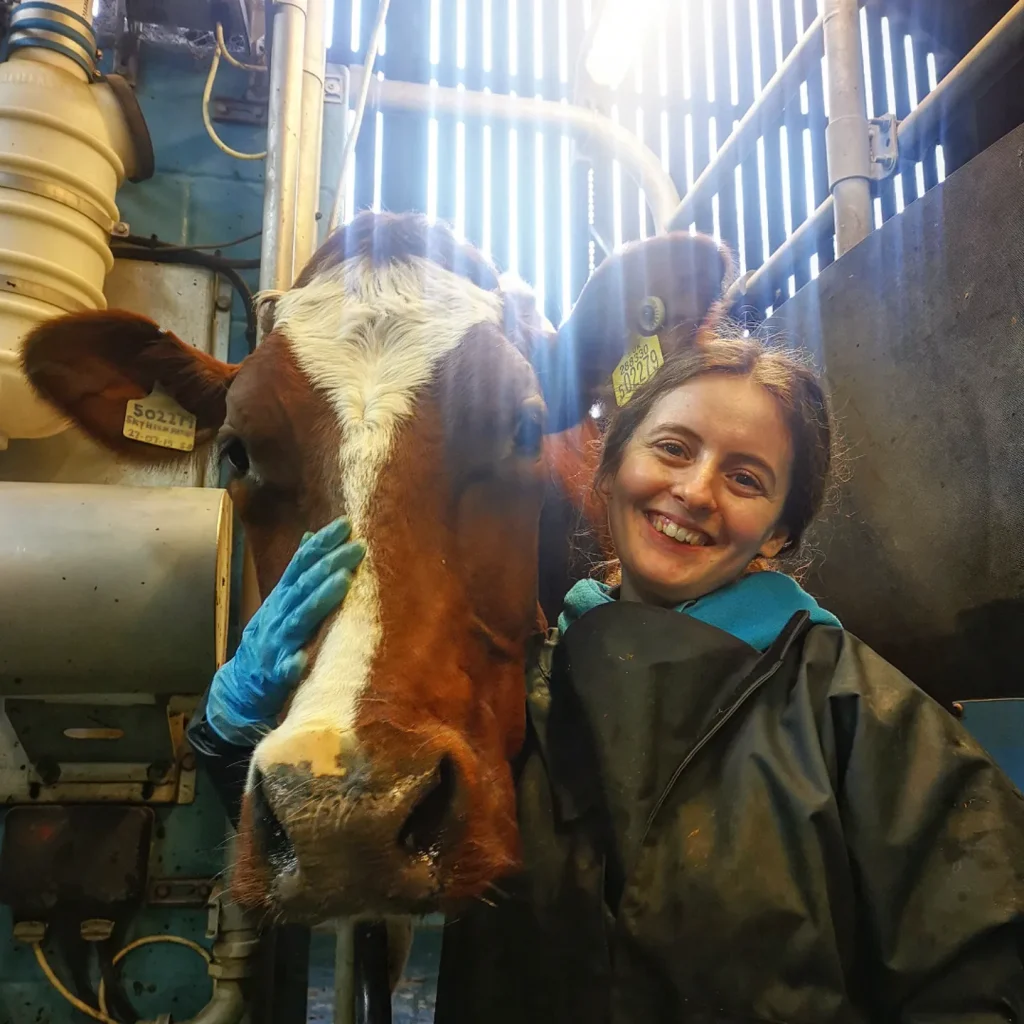 If you're a farmer and you'd like to contribute in our campaign to raise awareness for the incredible work in British agriculture, please drop us a DM on Instagram – @aplanrural