American Family's Gwen Olson made empowering teams central to tech upgrade work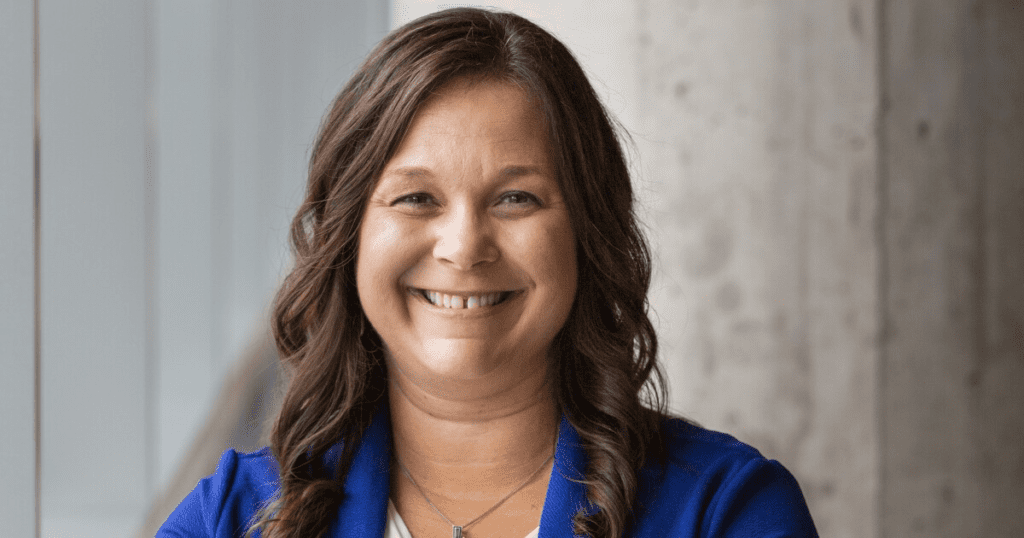 Gwen Olson, enterprise claims strategy associate vice president, American Family Insurance
Beth Skogen/Beth Skogen Photography
Since last fall, Gwen Olson, enterprise claims strategy associate vice president, American Family Insurance, has led the completion of the firm's phase out of legacy systems and made more progress on updating its claims technology strategy and operations. Olson leads the insurer's claims services (AFICS) unit serving five insurers that comprise the American Family Group.
"We've been able to streamline the process a lot more for the adjusters," she said. "Our technology facilitates portions of the claim. Our adjusters are there to make those human connections at the times that the customers need us and our support."
To make the sweeping systems advances, consolidation and upgrades American Family has done, required a guiding hand and a vision. Olson provided leadership through that process. 
"Leadership means being part of the team, recognizing the work that they do and recognizing that you need unique skill sets," she said. "You need to hire folks who are different from you, have different perspectives and are willing to have discussions and bring their  ideas and their thoughts forward, so that collectively, you're making decisions and moving things forward — allowing your team to be empowered and embracing some of the risk. And then just recognizing the need to reward that when things are paying off."
With claims volumes continuing to rise, Olson saw increased pressure on American Family's claim adjustment teams. By automating simpler claims, the firm has been able to free capacity for staff to handle more challenging claims, according to Olson. "We can do more internally with our teams, so we can keep more in house," she said.
American Family is looking to build on opportunities to provide customers with more value and to carry out its vision for delivering those opportunities, according to Olson. That includes a design team that draws from futurist views of technology and claims professionals expertise. 
"It certainly is a long journey," she said. "We design more for what we expect in five years or even 10 years. A lot of what we've delivered has instilled more confidence that we are on the right track. I'm also confident that we have the technology needed in place to execute the vision."
American Family's strategy for implementing updates to its technology began by integrating the claims processes of the group's five insurers into one single platform. The goal, Olson said, was to get all operations onto the one system and scale quickly across teams.
"We definitely spent considerable time and energy to migrate to one system, to retire the legacy claim systems that we had," she said. "We continue to test new capabilities that we can integrate with the system. We learn from them and we scale them quickly once we see that they provide business value to us. With having one claim system, we bring together the new capabilities to our entire adjusting team, sometimes with just one quick integration or even a single API connection."
As American Family builds and enhances its new system, its focus moves from efficiency and speed to customer value, according to Olson. The insurance group is building the ability to provide human interactions into its systems, and design advances are a big part of that.
"We found a very unique way to incorporate design thinking skills into an organization to understand more around the customer and recognize where an insurance customer doesn't necessarily know what to ask us for, because many of them haven't even experienced a claim," she said.