At $15,250, Will This 2010 Toyota Tacoma TRD Take The Win?
It's Taco Tuesday, and in honor of that second-best day of the week, for today's Nice Price or No Dice contender we have a Toyota 'Taco'ma. Let's see if this workhorse proves to have a tasty price.
I Need A Project Car For A Tall Dude | WCSYB?
According to the Reatta Registry, a total of 21,751 of the only two-seater Buick ever built left the factory over the course of its short production run. Out of those, the 1989 Buick Reatta we looked at yesterday presented as one of the nicest left on the road. Its excellent condition mitigated somewhat its continuing lack of mass appeal, and at $5,550, it proved a deal as well. That was made plain in the solid 82 percent Nice Price win you all awarded the car.
In stark contrast to the Reatta's limited appeal, today's 2010 Toyota Tacoma TRD Sport offers far more general attraction. First off, Toyota seems to always do well in the compact truck segment, with solid entries that almost always earn praise. It also didn't hurt that Top Gear tried — and failed — to kill a Hilux. Here in the U.S., Toyota replaced the smaller Hilux with the larger (but Goldilocks-like, not-too-much-larger) Tacoma back in the mid-'90s. The company then added four-door Access Cab and four (real) door Double Cab models to the mix.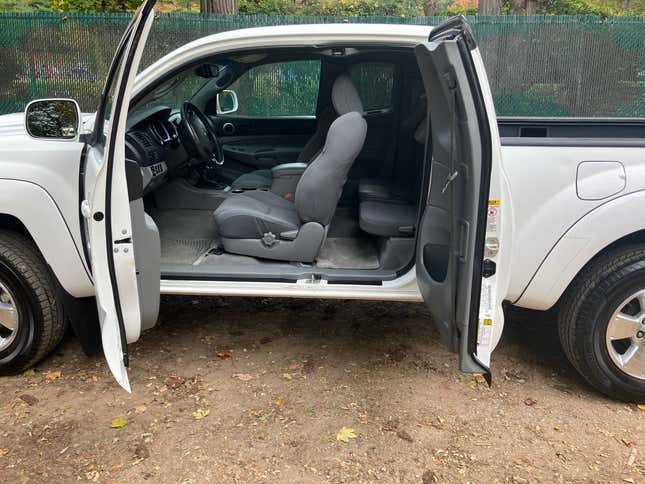 This Tacoma is of the Access Cab variety, featuring an extended cabin with suicide rear doors and no B-pillar, offering easy access to the small rear bench. Behind that is a workhorse six-foot bed with a bed liner and hold-downs on either side.
According to the ad, the truck comes with a clean title, a mere 105,000 miles on the clock, and over $9,300 in recent service under its belt. That work included the replacement of the A/C compressor, the alternator, and the rearmost bits of the exhaust. Hopefully, everything is now all sorted out.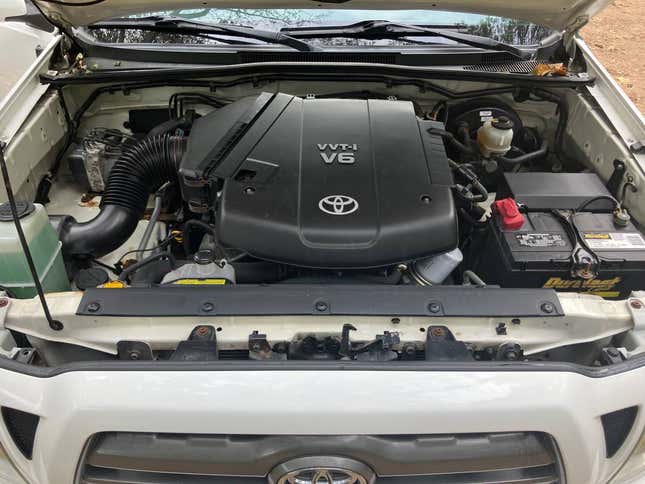 The rest of the mechanicals are comprised of a 4.0 liter DOHC V6 engine, good for 245 horsepower and 282 lb-ft of torque, along with a six-speed stick and part-time AWD. Those are solid specs but don't expect to get stellar fuel economy out of such a setup.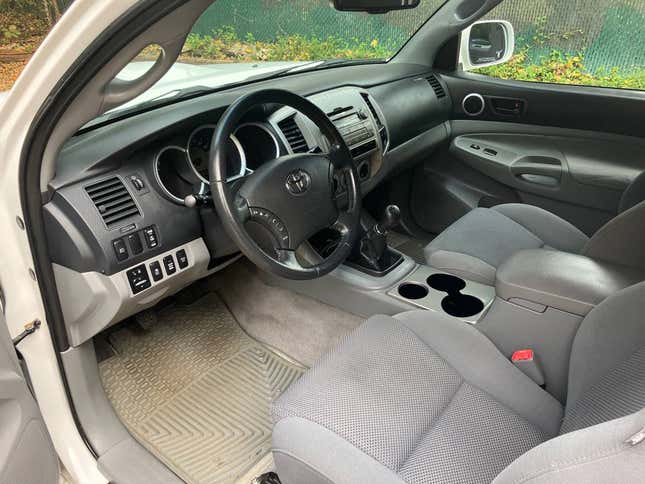 Aesthetically, there seems nothing major wrong with the truck until you reach the back end. There, the truck's booty is marred by a sizable wrinkle in the tailgate, along with a couple of smaller but noticeable dings in the bumper. The seller describes the truck as otherwise being in excellent condition.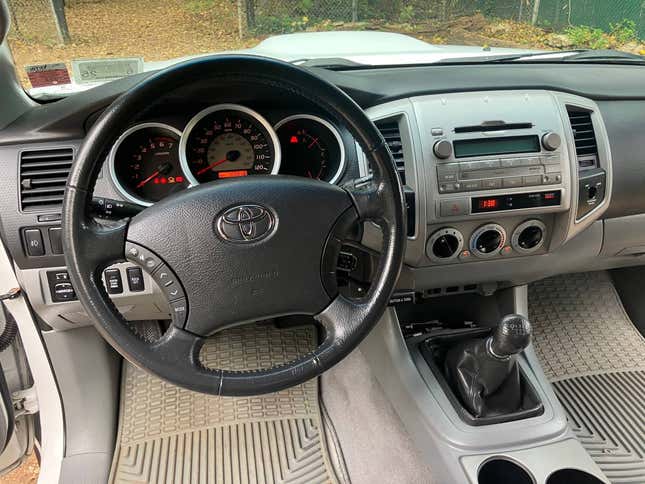 The cabin seems nice as well. Accommodations include the aforementioned A/C as well as cruise and power windows, mirrors, and locks. A rear slider offers additional ventilation for the backseat passengers. The TRD Sport package adds some visual enhancements, including that kind of goofy non-functional hood scoop. According to the ad's description, everything on the truck works as it should.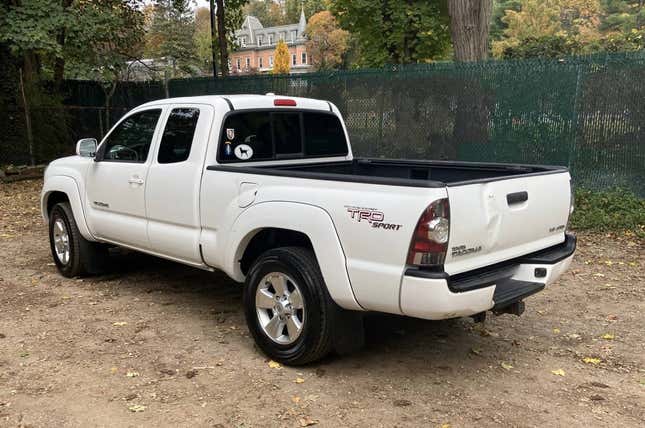 This looks like a solid and well-optioned Tacoma. And, aside from fuel mileage, it should offer almost everything a truck buyer could want. Might that also include its price?
The seller is asking $15,250, and that seems to be an attempt to ameliorate somewhat the last two years' worth of repairs and maintenance. Should a prospective buyer take that into consideration? Or is this Tacoma priced way out of spec despite its good specs?
You decide!
Hudson Valley, New York, Craigslist, or go here if the ad disappears.
H/T to Whatsupdohc for the hookup!
Help me out with NPOND. Hit me up at remslie@kinja.com and send me a fixed-price tip. Remember to include your Kinja handle.