At $3,995, Is This 2003 Saturn LW300 Wagon A Ringer?
The seller of today's Nice Price or No Dice LW300 emphatically states the price to be firm. Let's see if the car's condition and overall desirability make that firm price a solid deal.
Joe Pantoliano 'Accidentally' Learned How to Handle Hills With A Manual
While it's been said that too much is never enough, when it came to last Friday's 1991 Dodge Stealth ES, being middle of the pack just wasn't making the grade. In mid-market ES form, the Stealth was a decent enough if fairly unexciting ride when it was new. Now, it's fairly forgettable and our car's reasonable mileage and nearly-new condition seemed to be the only things going for it. Well, those and a $13,900 asking price. However, that confluence wasn't enough, seeing as the Stealth took home a pretty in-your-face 53 percent No Dice loss.
There's a popular practice among many home cooks to concoct a meal from whatever is on hand in the pantry and fridge. With such a practice, something as basic as a tin of anchovies or jar of artichoke hearts can lead the band in an unexpectedly flavorful meal.
When it comes to low-margin cars, automakers usually take a similar trot-whatcha-got approach. Always on the outlook for cost savings and getting products to market as quickly as possible, there's a lot of "looking in the larder" for existing parts and platforms that may be leveraged in the building of new models.
Take today's 2003 Saturn LW300 wagon as an example. At the time, GM's Saturn division didn't really have two pennies to rub together to build a bigger brother/sister to its compact S-Series line. Nor was there production capacity available at the brand's Spring Hill, Tennessee plant. To overcome such deficits, Saturn turned to the GM parts bin, adapting a European Opel Vectra for American tastes, and leveraged an underutilized GM assembly plant in Wilmington, Delaware in which to build it.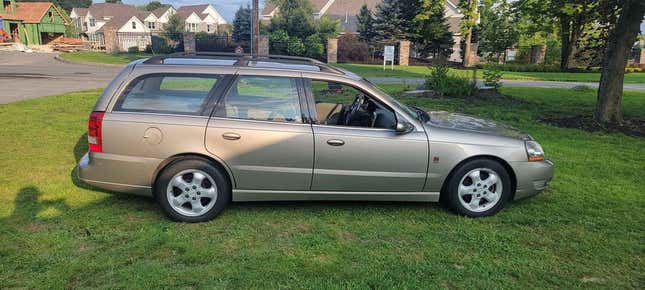 The resulting sedan and wagon debuted in 2000, slotted into the category dominated by the Toyota Camry and Honda Accord, so you can imagine it was tough going for Saturn's first foray into the space. The division gave it all it had, keeping the car updated every year and, weirdly, renaming the line each year. None of that worked, however, and the L-Series was replaced by the vastly more competent and equally Opel-based Aura in 2006.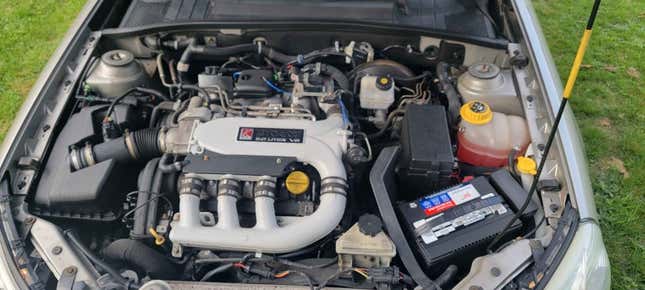 As unloved as the LW300 was when new, one as nice as this 18,000-mile example today might just make for a quirky and rewarding ride. This Galaxy Silver Metallic over gray cloth edition seems modestly kitted but does feature the oddball 54° 3.0-liter V6 under the hood.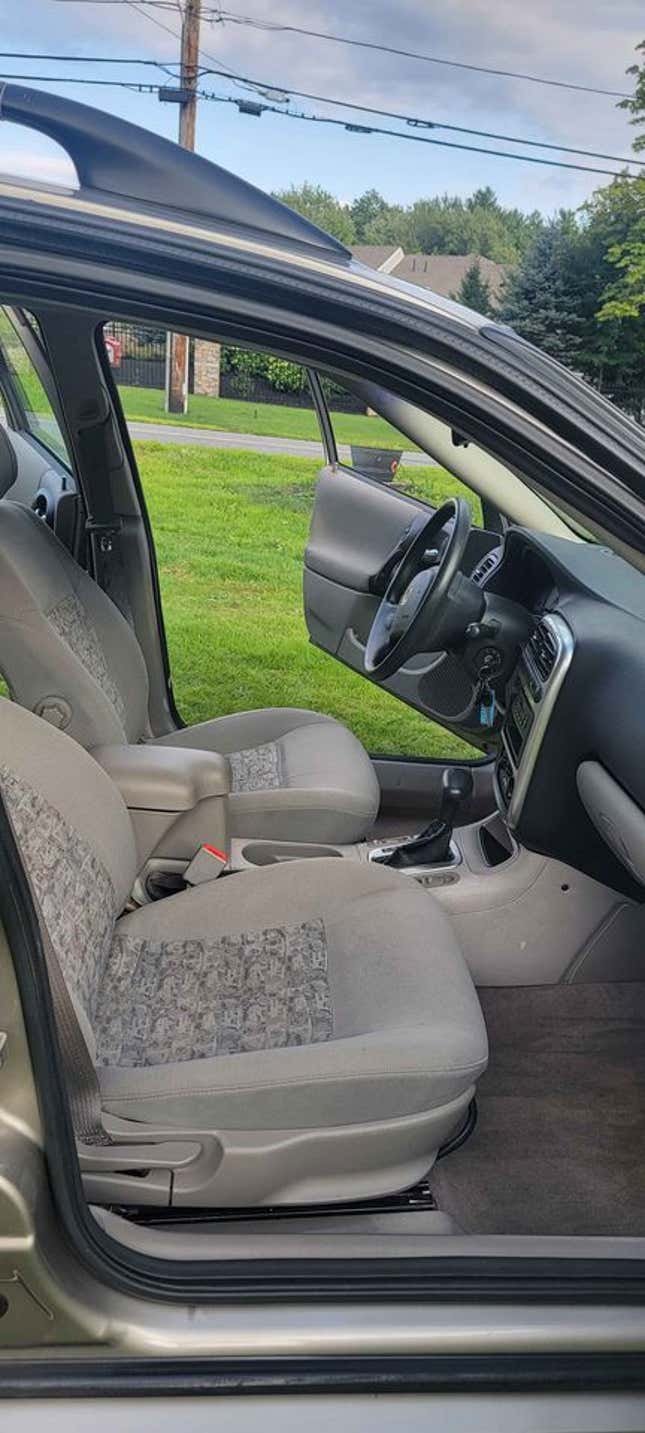 That Opel-sourced engine did time in a number of GM cars over the years so parts availability shouldn't be a problem. Odd as its Vee might be, the engine makes a reasonable 182 horsepower and 190 lb-ft of torque and does so on regular gas. A corporate 4T40 four-speed automatic steps in for transmission duties and drives the front wheels.
This being a Saturn of a certain age, the body surrounding those mechanicals is a mix of steel and injection-molded composite (i.e. plastic). This gives the car excellent defense against door dings but does demand noticeably large panel gaps to account for the different heat expansion rates of the various materials.
While wide, the gaps on this car look even and nothing seems untoward on either body or its inoffensive alloy wheels. The interior's gray patterned cloth and shiny hard plastics have also held up remarkably well over the years and the car offers the basic amenities like power windows and locks. Pretty much everything else is manual which is probably a good thing as there's less to go wrong.
While the ad does play up the car's amazingly low mileage, it does so to the detriment of pretty much everything else we might want to know about the wagon. A clean title and the fact that is a one-owner ride is handily mentioned. Also stated is the asking price of $3,995, which the seller has set in stone stating: "FIRM ON PRICE! NO TRADES or FINANCE ! First come, first serve!"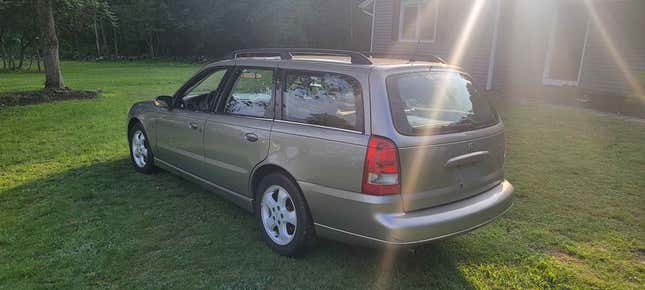 I am your humble servant so I would now like to serve up this Saturn at that $3,995 price in order that you might comment and vote on whether anyone should pay that much.
What do you think, is this tidy LW300 worth that kind of cash? Or, does that firm price leave you feeling all kinds of limp?
You decide!
Facebook Marketplace out of Methuen, Massachusetts, or go here if the ad disappears.
H/T to Paul S. for the hookup!
Help me out with NPOND. Hit me up at remslie@kinja.com and send me a fixed-price tip. Remember to include your Kinja handle.