Best affordable track day cars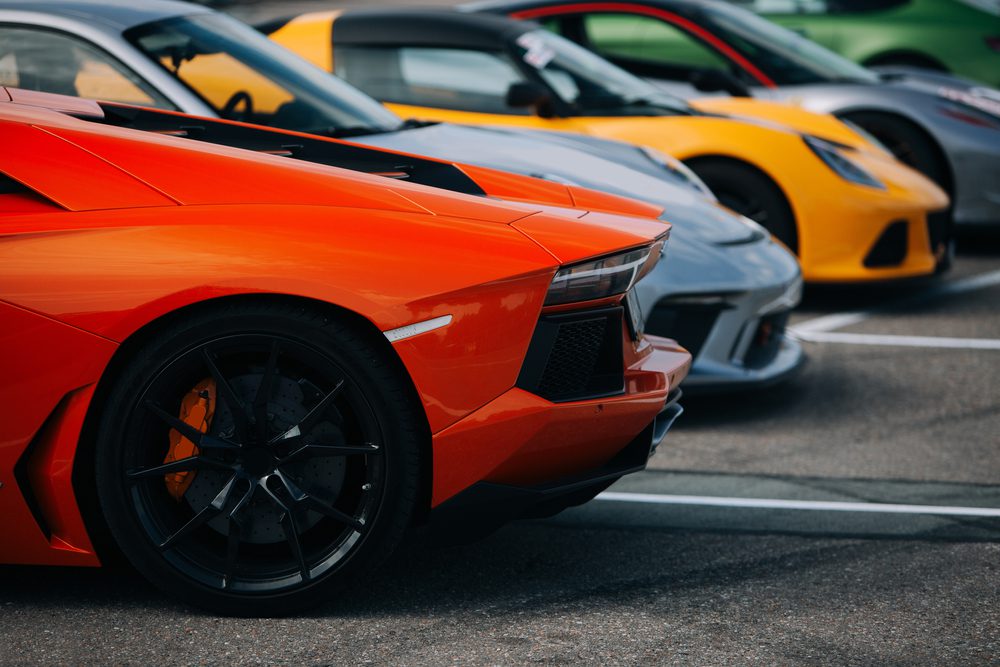 Track days are there for people to scratch their itch for driving. They attract a whole host of individuals from various backgrounds, but all with the same mission, to have fun on a race track.
This means putting their foot down and going as fast as possible for some people. For others, it's about honing their driving skills and fine-tuning their ability to handle their vehicle optimally around a track.
Whatever your reason, there's a good chance you'll want to drive a car you can push to its limits – and typically, this won't be your daily driver. However, buying a brand-new racing car can be pricey, especially if you want to buy something good.
Luckily, the used car market has hundreds of thousands of alternatives that won't break the bank. Following our beginner's guide to track day racing, we thought we'd expand on this topic by outlining the ten best affordable track day cars for different budgets and other track day-related information.
What are the most affordable track day cars?
The most affordable track day cars are the Subaru Impreza WRX, Renault Clio RS, and Mini Cooper S R53. These will give you enough power, speed, and fun without costing you an arm and a leg.
For more mid-range budgets, popular choices include the Ford Fiesta ST, Mazda MX-5, and Nissan 350Z. If you aren't strapped for cash and are willing to splurge, you can buy the classic race car BMW E36 M3 and the Honda Civic Type R for a great race track experience.
What things should you look out for in a track day car?
A track day car should ideally satisfy the following criteria:
Be comfortable and fun to driveHave responsive steering and handlingBe well-maintained and safe to driveHave high brake horsepower (bhp) to satisfy your need for speedBe affordable to purchase, maintain, and upgrade
Best affordable track day cars under £5,000
Subaru Impreza WRX
Made by Japanese manufacturer Subaru, the Impreza model has been in production since 1992. However, more suited as a track car is the Impreza WRX. WRX stands for 'World Rally eXperiment' and has improvements that make a high-performance version of the base model.
The Impreza WRX has a turbocharged four-cylinder engine, stiffened suspensions, and all-wheel drive to improve the car's ability in rallying and motorsport. Still, these additions also translate well to track driving, making it a great overall race car.
This compact saloon comes in a lightweight body that packs a punch, with up to 227 bhp and a top speed of 155 miles per hour (mph), depending on the model. It will give you some of the most fun driving experiences on the track without you having to break the bank. Used models can be bought for as little as £2,000, making it one of the best track days cars on a budget.
Renault Clio RS
The Renault Clio RS is one of the most popular track cars on this list. In production since 1998 by Renault Sport – the now defunct performance division of Renault – the Clio RS has gone through various iterations through the years.
Each generation of releases, from the 172, 182, 197, and 200, has given race car enthusiasts a powerful vehicle packaged in a small frame to make an enjoyable driving experience. Also, its popularity means you can find replacement parts aplenty should you encounter any issues.
Older generations, such as the Clio RS 172 and Clio RS 182, can be found at a bargain price of £1,000, making this a great affordable, reliable, and capable track day car. But if you really want to get your money's worth, you can purchase the more powerful Clio RS 197 for just £2,000.
Mini Cooper S R53
As you might guess, the 'S' versions of the Mini Cooper are the sport versions built to push its performance to the limit, and the R53 does exactly that.
The pocket-sized vehicle comes with a supercharged four-cylinder engine with 165 bhp and a top speed of 135 mph. Despite this power, the R53 is known for its snappy steering and minimal body roll on turns, making you feel like you're driving a go-kart on the circuit. This is what makes the R53 a good choice for track racing.
A used R53 can be found for as little as £1,500, making it a great alternative to the Renault Clio RS. If you're looking for something with even more power, you can opt for the R56 or JCW edition, which will cost between £3,000 and £5,000.
Best affordable track day cars under £10,000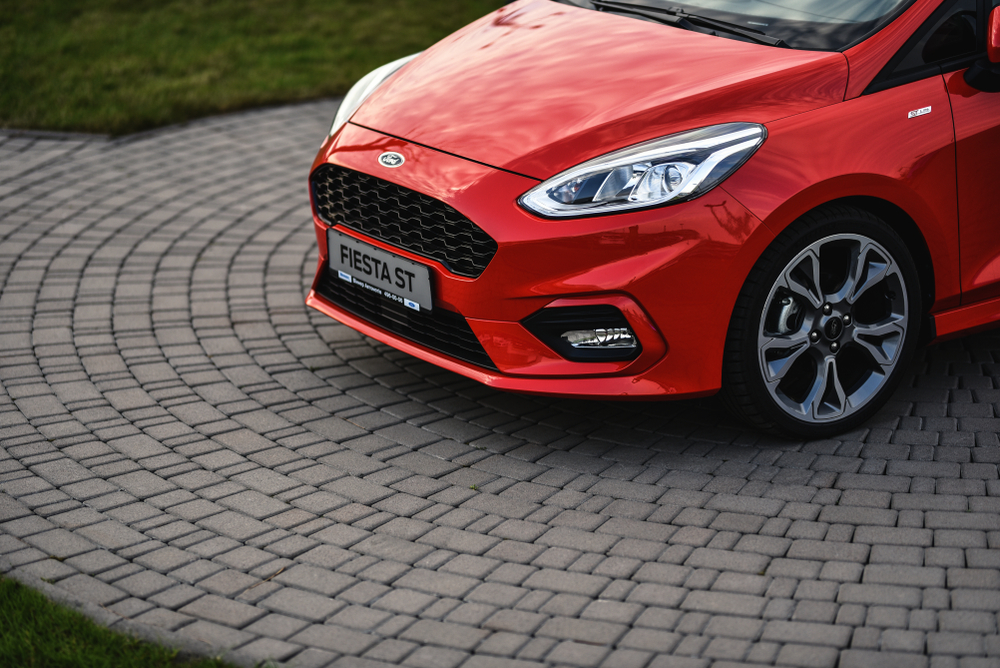 Ford Fiesta ST
The Ford Fiesta ST is an amazing choice for those looking to buy a daily driver that can moonlight as a track car on the weekends. The Fiesta ST provides smooth and accurate steering with up to 197 bhp and the ability to achieve a top speed of 144 mph.
Suppose you want to get the most out of it on the track. In that case, you can buy the Ford Performance Pack, which adds shift lights, launch control, and a Quaife ATB limited-slip differential to significantly improve its traction. Also, you can easily tune this vehicle to suit your driving needs, ensuring it provides the level of performance that you want.
The amazing thing about the Fiesta ST is its ability to generate the power it does without sacrificing its overall fuel efficiency. When driving outside of a track situation, you can get over 45 miles per gallon (mpg) on the vehicle, which makes it an excellent car for commuting to work, dropping your kids off at school, or running errands. It's also budget-friendly, with newer used models starting from around £5,000 – older models can be found for less.
Nissan 350Z
Manufactured by Japanese giant Nissan, the 350Z was in production from 2002 to 2009 and has proven to be a solid choice for the track circuit.
With up to 306 bhp in such a small body, the 350Z is extremely powerful thanks to its V6 engine. The engine is placed at the front of the vehicle but has rear-wheel drive, providing a more balanced driving experience.
Although small in size, the 350Z is a heavy machine. Weighing in at 1,500 kg, the car will certainly require a brake and suspension upgrade if you want to get the most out of its power.
Prices typically start at £4,500 but can easily reach up to £10,000 due to the car's popularity and performance capabilities.
Toyota Celica GT
Car manufacturer Toyota is known for its high-quality vehicles that are extremely durable and reliable, and the Celica GT is no different. With its history going as far back as the 80s, the GT is a lightweight vehicle that has firm suspension and excellent traction, perfect for handling around corners.
Whilst up to 189 bhp, this front-wheel drive car has enough power and control to make your track day a fun experience without being too expensive. Used models can be found for £5,500, and since it's Toyota, you know the car will last you a while.
Mazda MX-5
Another Japanese car manufacturer on this list is Mazda. Their MX-5 is a tried and tested track day vehicle that's been popular for over three decades. The car is known for its reliability, sturdiness, responsive steering, and lightweight body. This all culminates in a fantastic driving experience for both new and experienced drivers.
The latest models can produce up to 158 bhp with a top speed of 136 mph, so it packs a punch. In addition, many mods and customisations are available for the MX-5, making it a great choice for those looking to tune their vehicle exactly to their needs.
Older models from the 1990s can be found for as little as £1,000, providing great value for money. But newer and better models will start at around £5,000.
Best affordable track day cars under £20,000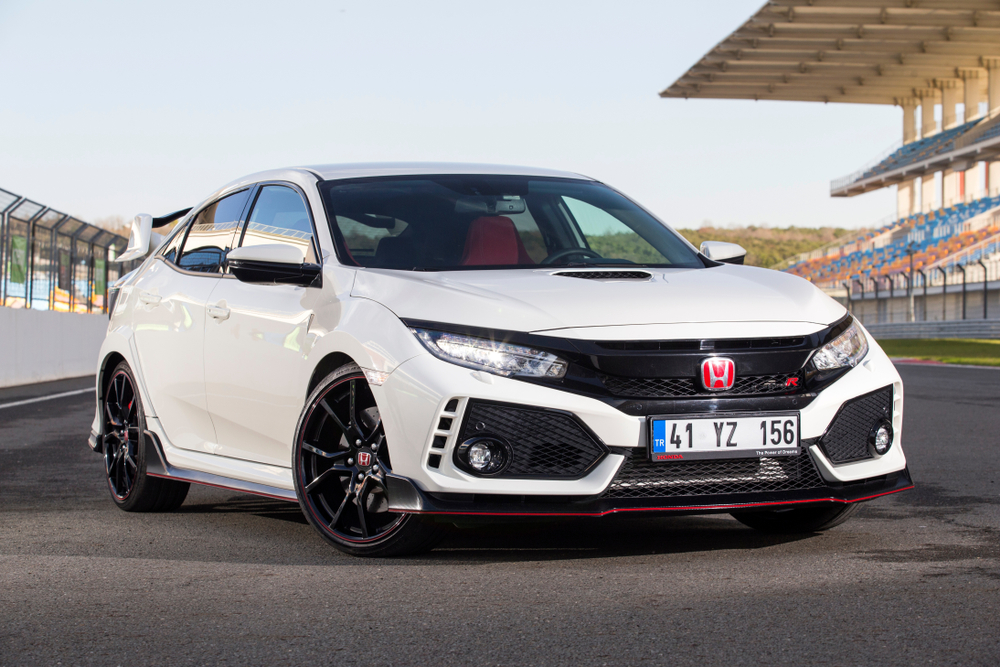 BMW E36 M3
The M3 range is part of BMW's motorsport edition and has been in production since 1986, but we'll be talking about the model manufactured between 1992 and 1999, the E36.
It's incredibly common to see multiple E36s on track days, and they're a go-to for a good reason. Early 90s models boast up to 282 bhp on a 3.0-litre S50 engine, whereas the vehicles produced in the mid-to-late 90s have 316 bhp on a 3.2-litre engine.
The E36 M3 is a powerhouse of a car and provides many modding and customisation options to its drivers. With prices starting at £15,000, few cars in this price range can be as fun to drive.
Honda Civic Type R
Type R's are perhaps the most popular car on most track days. They don't break the bank to mod, upgraded parts can be found easily, and are packed to the brim with speed and power, all at an affordable price.
The hatchback comes with a 2-litre engine that produces 316 bhp and achieves a top speed of 169 mph, ensuring an amazing driving experience on the track. But that's not all. Newer models come with Honda's bespoke Rev Match Control System to improve acceleration, deceleration, stability, and smooth gear changes. As such, this vehicle is ready for the track straight out of the box, but if you want to mod or tune your car for increased performance, this can easily be done.
Newer models will put you back around £15,500, but some older models can be found for as little as £6,000, making this one of the best affordable track day cars on the market.
Toyota GR Yaris
The GR Yaris was initially designed for rally driving, but the car's performance translates well to the tarmac. Boasting a 1.6-litre turbocharged engine with 257 bhp and a top speed of 143 mph in such a small frame, it may seem like this car would be a nightmare on turns. However, that couldn't be further from the truth.
Due to GR-FOUR – an intelligent four-wheel drive system designed in-house by Toyota – this car has incredible grip to keep you glued to the road, even when cornering at high speeds.
The GR Yaris doesn't have the racing history of the BMW E36 M3 or Honda Civic Type R, but it's still one of the most fun cars to drive on a circuit. Used models typically start at £16,500.
Rear wheel drive vs front wheel drive
It's generally recommended that new drivers stick with a front-wheel drive (FWD) vehicle, however, it depends on your racing experience and exact vehicle.
Cars with front-wheel drive typically have better traction in poor driving conditions – a real concern in the UK due to how often it rains. The front wheels work to drag the car forward, all whilst having the weight of the heavy engine on top. This provides additional grip, which can be helpful for new drivers.
The problem with FWD is that since most of the weight and force is at the front, it can cause the vehicle to understeer – especially when the car is being pushed to its limits or during fast acceleration. However, those are usually reserved for advanced drivers, so it shouldn't be an issue.
Rear-wheel drive (RWD) is common amongst almost all sports and race cars. This is because the power which comes from the back provides a good balance to the car's weight distribution. Therefore, these vehicles typically have better handling, and you'll be able to maintain control of the car better during fast acceleration. However, this only applies to good driving conditions where the track is dry. When it's wet or snowing, the rear wheels will have much less traction than their FWD counterpart, making it hard to steer.
Can you take a normal car on a track day?
Track days aren't exclusively reserved for performance cars. You can also take your normal daily driver to the race circuit. This is because track days are meant for all drivers, regardless of whether they have years of experience or are new to the scene.
Track days are typically set up in two ways. They're either an open pit lane day or a sessioned track day. Open pit lanes are where any driver can take to the track anytime. Here you'll usually find experienced drivers who look to take push their sports cars to the limits and test their performance capability.
On the other hand, sessioned track days are those where the day is split into sessions based on experience and speed. If you're new and don't have a dedicated track car, joining a beginner's session with your daily driver shouldn't be a problem. You won't feel out of place since many of the drivers will be driving in their road cars.
One thing to consider when taking your regular car on the track is insurance. There is a specialist insurance policy you can take out for the day, but do you need track day insurance? Let's find out.
Do I need insurance for a track day?
Track day insurance is not a legal requirement, but it's highly recommended to take out a policy if you plan to race. This is because your regular car insurance policy does not cover damages that occur whilst racing, regardless of how big or small it is.
Therefore, if you crash your car on the race track and you're not insured, you will bear the full cost of repairs and replacements, which can be pretty costly.
What does track day insurance cover?
Track day insurance provides coverage for the full cost of repairs for all kinds of accidental damage to your vehicle, such as:
Crashing into another vehicleCrashing into safety barriersAnother vehicle crashing into youTest day insuranceA mechanical failure, like an engine blowout, that results in your crashing into another vehicle or the safety barrierDamage occurred after a fire upon impactAny damage occurred during storage and/or transit of your vehicleCosts of labourCover for all circuits in the UK and Europe
In the event that your car has to be written off, you will be compensated for the vehicle's present-day market value. This comprehensive cover is why many track day participants buy specialist track day insurance, which is definitely recommended, although not legally required.
Summary
As you can see, some of the best track day racing cars are made by Japanese manufacturers. They include Subaru, Nissan, Toyota, Mazda, and Honda and cover all budgets from up to £5,000, up to £10,000, and up to £20,000.
It's important to remember that whichever track day car you choose, it will be wise to take out a track day insurance policy since your standard car insurance policy won't cover you for damages on the circuit.
Also read:
A beginners guide to track days
Should I get track day insurance?
Do I need high performance car insurance?