Buy This Rare Pontiac G8 GXP Instead Of A Much More Common Ferrari 458
Photo: Cars & Bids
The Ferrari 458 Italia is, by most accounts, a fantastic car. Due to that whole thing where we let Chris Harris share his feelings on Ferrari back in the day, no one here at Jalopnik actually knows firsthand how fantastic the 458 Italia is, but we're just going to trust that a mid-engine Italian supercar with a 4.5-liter naturally aspirated V8 that makes more than 500 hp is pretty fun to drive. At the same time, there are two problems with the 458: Used ones cost as much as a house in the Midwest, and they aren't remotely rare enough.
Carspotting at Sotheby's: Ferrari Edition
Yes, Ferrari built well over 10,000 458 Italias, which is far too many. We know our readers have taste and would never buy such a common Ferrari. Instead, we suggest you consider this 2009 Pontiac G8 GXP instead. Fewer than 2,000 were ever sold, so you don't have to worry about ever having an embarrassing situation in the grocery store parking lot where you mix up your car with someone else's. That's a 458 problem, not a GXP problem.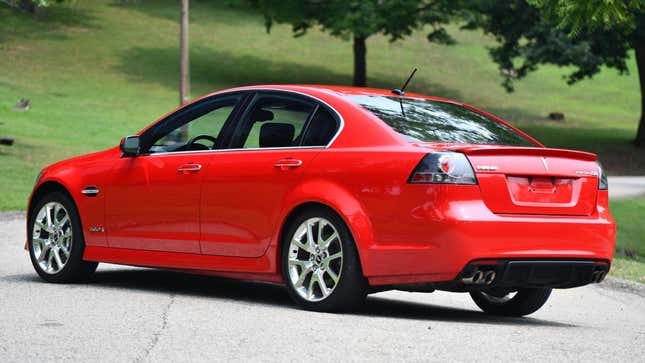 Photo: Cars & Bids
Plus, just like the 458, this G8 GXP isn't a manual. You can get a G8 GXP with a manual, but if a stick wasn't good enough for Ferrari, do you really need one in your Pontiac? And as we all know, the best Ferraris are red. Incidentally, this Pontiac is also red. With four doors, the G8 also has room for more passengers to enjoy the awesome noises this car makes. Good luck giving four friends a ride in a 458 Italia.
Sadly, the G8 GXP only makes 415 hp, but with a 6.2 liters V8 and 415 lb-ft of torque, it's clearly the better engine. Remember, there's no replacement for displacement. You also know it will be more reliable because it already has more than 75,000 miles on the clock. When was the last time you saw a Ferrari that had survived being driven for 75,000 miles? If you want quality, you're going to want the Pontiac.
Photo: Cars & Bids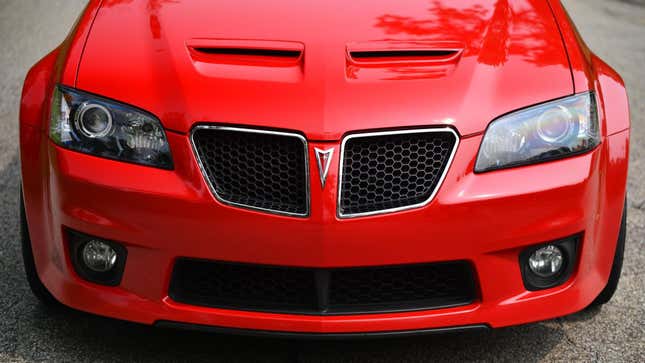 Photo: Cars & Bids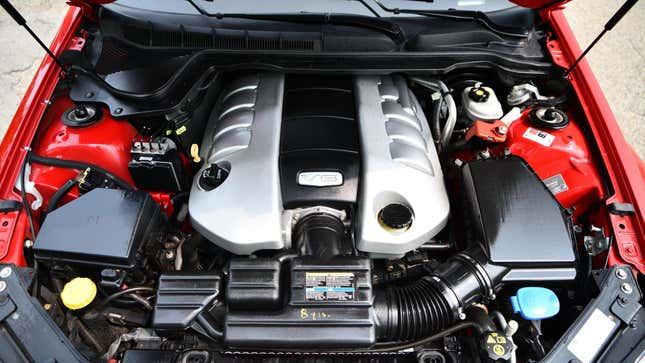 Photo: Cars & Bids