It is important that you are aware of the signs and symptoms of some of the more common injuries, illnesses, or conditions in your fur-baby, so you can take fast and appropriate action. It's an unfortunate aspect of pet ownership but factoring in the unexpected, is crucial in caring for your four-legged friend.  
We've done the research, so you don't have to!
C

OMMON DOG

INJURIES, ILLNESSES,

AND

CONDITIONS
Kennel cough: Like the common cold in humans, kennel cough is a highly infectious respiratory disease among dogs. This is a worldwide infection and is said to affect dogs at least once in their lifetime. Of course, puppies with an undeveloped immune system, or pregnant dogs with compromised immune systems, are more prone to catching kennel cough. Kennel cough can manifest into Pneumonia if left untreated. Some symptoms to look out for include: 
A dry, stubborn cough, often keeping your dog awake during the night. 
An overly wet nose or snot/watery nasal discharge  
Retching or heaving 
Luckily, Kennel cough can be prevented by a vaccination, and therefore is important to make sure your puppy gets one, if they come into close contact with other dogs.  
Parvovirus: Parvovirus, or Parvo, is a very infectious disease, transmitted through bodily fluids. It's a virus that attacks your dog's intestine cells and this disease unfortunately has a high fatality rate. Puppies and unvaccinated dogs are most at risk of Parvo and once contracted, their health declines rapidly. Symptoms include:  
Potent smelling Diarrhoea, often with blood 
Sickness and vomiting 
Fever 
Loss of appetite 
Parvovirus is preventable through vaccination, so you should take necessary steps in protecting your pooch.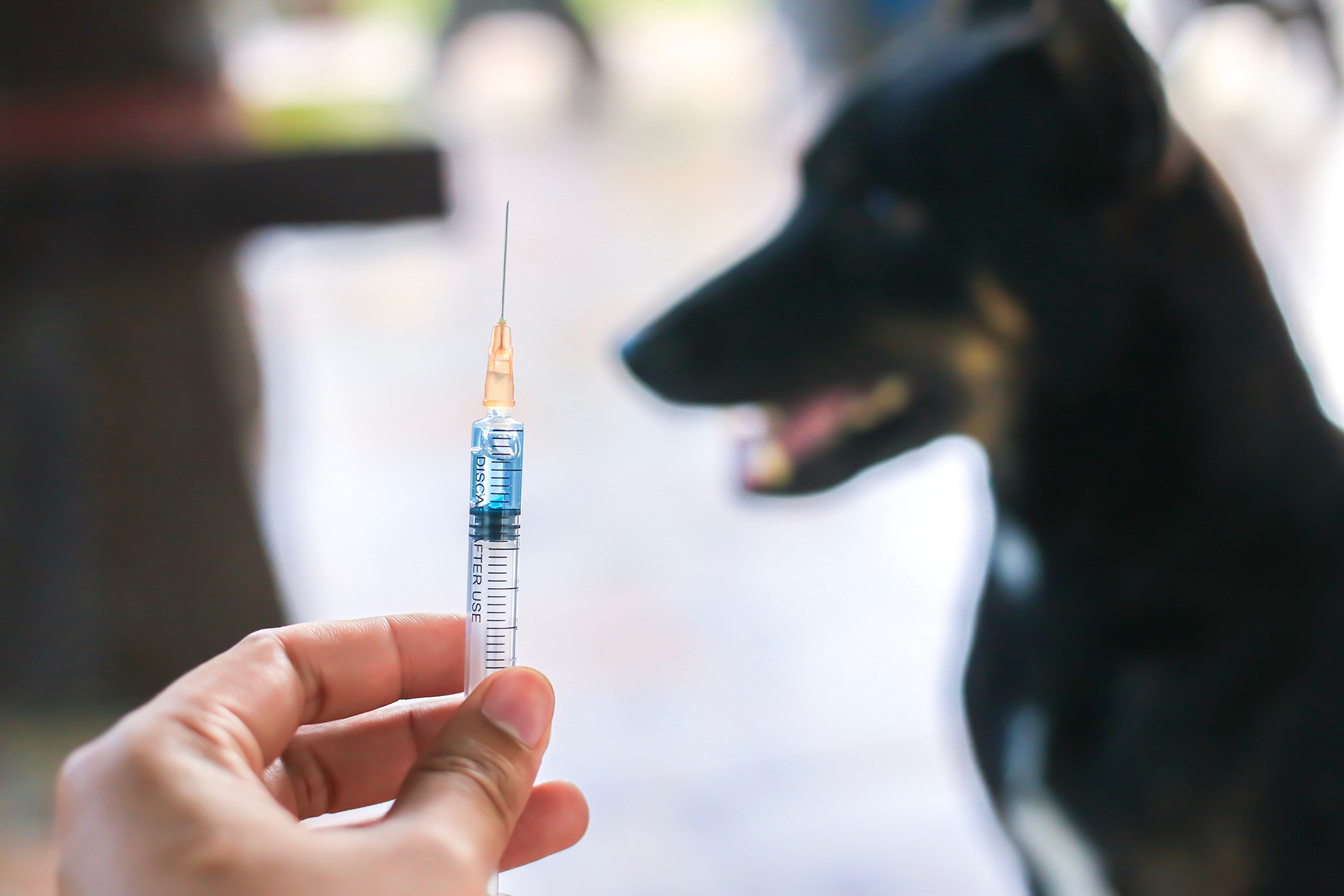 Diabetes: We are all familiar with Diabetes in humans, well it's the same principle with dogs. Diabetes is categorised into Type 1 and Type 2 and is either contracted due to genetics or through medical issues such as obesity. Breeds of dogs most at risk due to genetics include Samoyeds, Miniature Schnauzers, Standard Schnauzers, Poodles, Keeshonds, Dachshunds and Australian Terriers. Symptoms that your dog may have diabetes include: 
Regular vomiting  
Dehydration 
Sweet smelling breath 
Fatigue or lethargy 
Cataracts or signs of blindness 
Urinary or skin infections 
Gum disease: Gum disease in your pooch starts with bacteria in their mouth. The bacteria then clings to the surface of their teeth and hardens over time, causing plaque build-up as well as inflamed gums. This results in Gingivitis – a painful gum infection, which could lead to more serious events due to the high level of bacteria, such as poor kidney function, heart, and liver damage. Signs your dog is experiencing gum infection or disease include:  
Obvious signs of pain in the mouth and head 
Excessive drooling 
Bad breath 
Bleeding gums 
Gum disease is easily prevented by regular dental up-keep, so if you're concerned ask your vet for more details.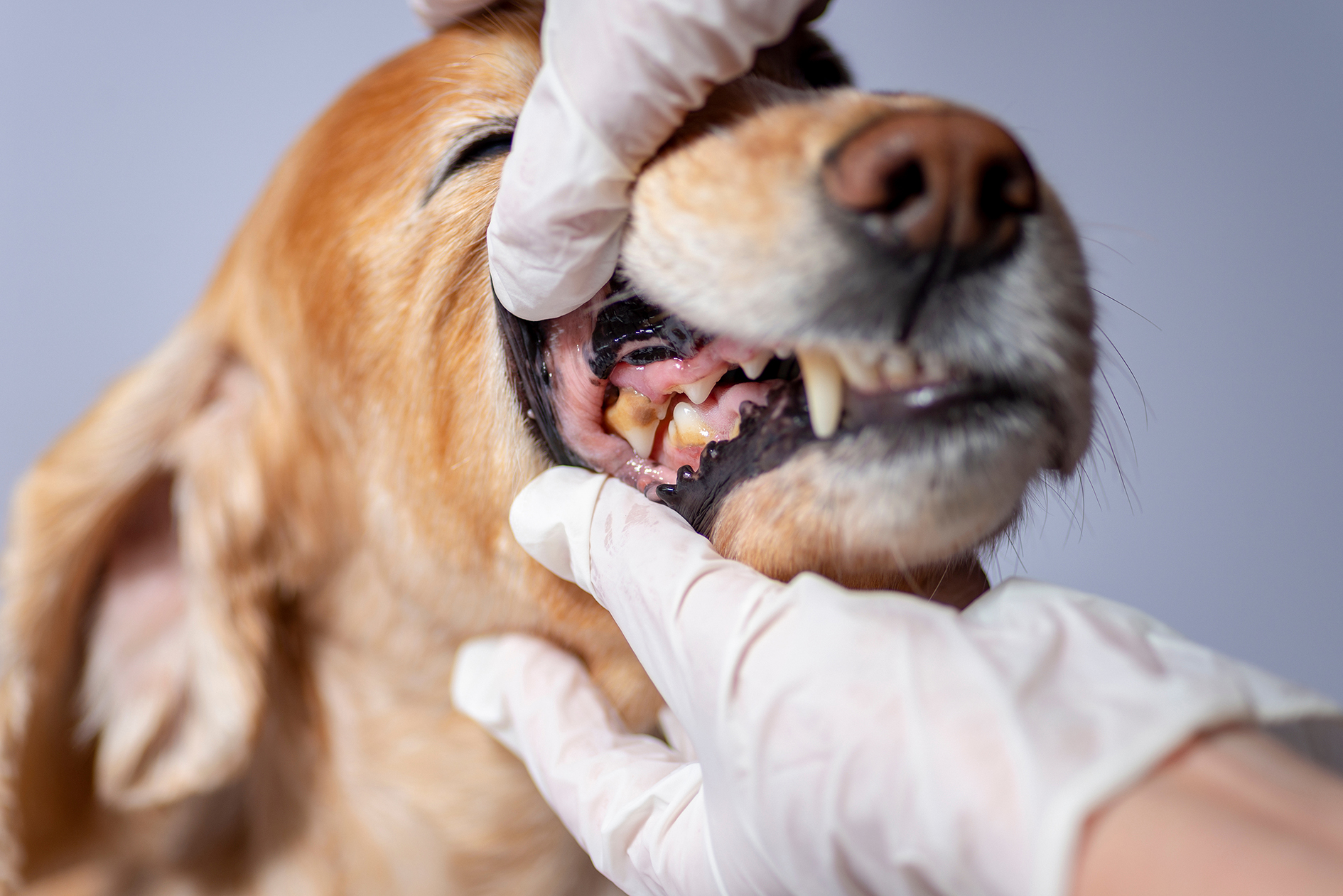 dental disease in a dog, dental stone
Arthritis: This long-lasting inflammatory disease affects your four-legged friend's joint health. Arthritis is often present in senior dogs and is caused by the cartilage on the bones becoming impaired. This causes rubbing, stiff joints and painful swelling. Do you think your pooch may have arthritis? Here are the signs to look out for: 
Tiredness 
Unwilling to get up or walk around 
Signs of pain when standing or exercising  
Licking or chewing at the painful area 
Limping 
C

OMMON CAT

INJURIES, ILLNESSES,

AND

CONDITIONS
Feline Immunodeficiency Virus (FIV): Feline Immunodeficiency Virus (FIV) is a highly common viral infection which affects cats by weakening the immune system. The virus presents itself as a short-lived illness at first, making it very difficult to be detected by owners. Over time, FIV-positive cats can be exposed to catching secondary infections and disease. As good general practise, we would recommend you take your cat to visit your vet if any of the following symptoms occur: 
Weight loss & lack of appetite 
Fever 
Seizures 
Infections in the eyes, skin, bladder, or lungs 
Enlarged lymph nodes 
Diarrhoea 
FIV positive cats can lead normal lives with proper care and regular vet check-ups. 
Feline Leukaemia Virus: Feline Leukaemia Virus or FeLV, is a virus found in cats and kittens that changes their genetic code, making them an easy target for infection. It is transmitted through bodily fluids such as urine, saliva, and faeces. A cats life expectancy after contracting FeLV can be short, depending on its stage; Primary or Secondary, however, kittens are at higher risk of contracting FeLV due to their age and size. Immediate symptoms of this disease are invisible, and you may not even know your cat is infected at first. Once progressed, here are some of the symptoms to look out for: 
Weight Loss/Loss of Appetite 
Pale Gums and Dull Coat 
Infections 
Stunted Growth in a Kitten 
Lethargic Behaviour or Anaemia 
Diarrhoea 
Seizures 
High Temperature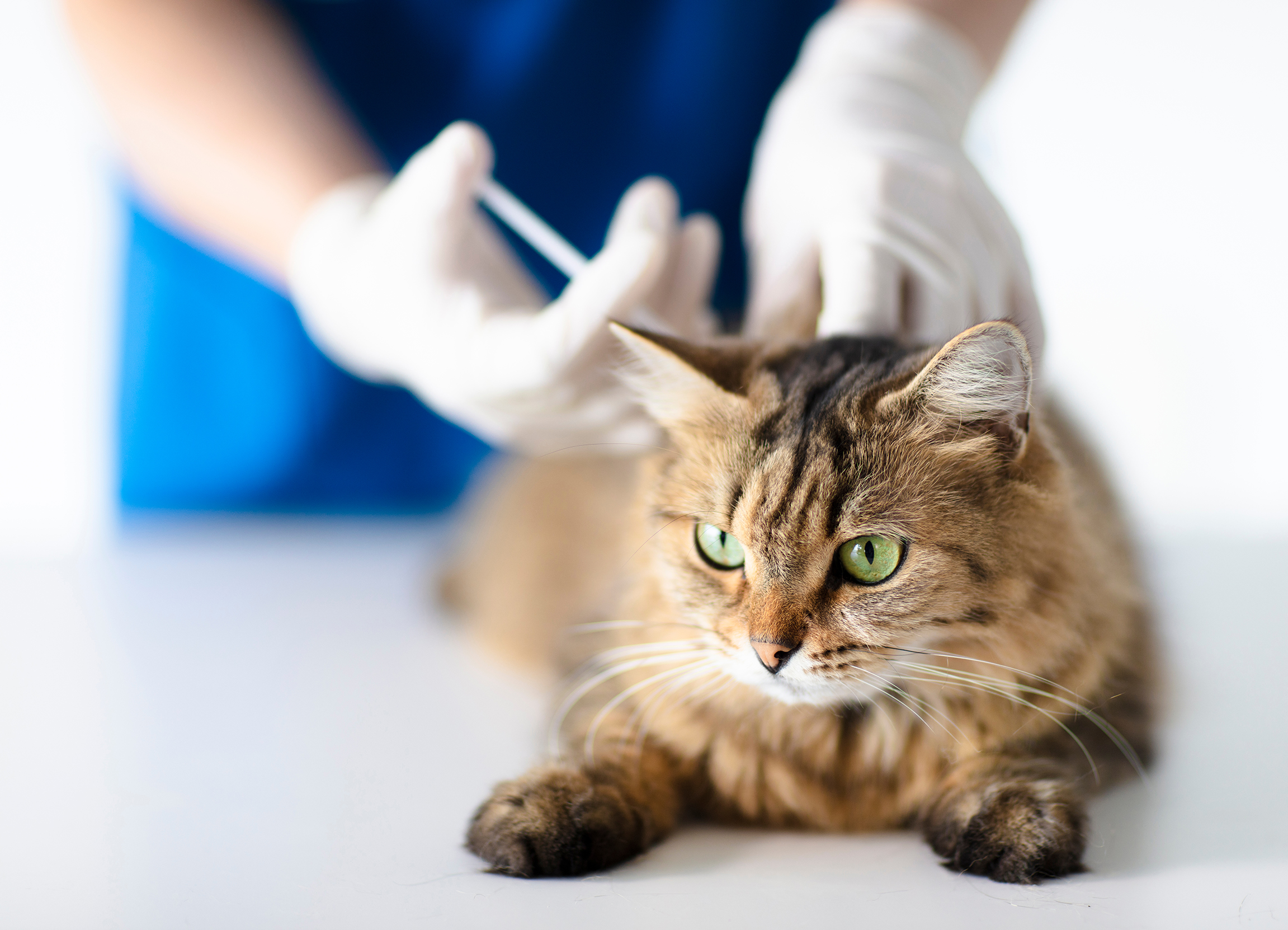 Veterinarian at vet clinic giving injection cat
Diabetes: Unlike dogs, our feline friends typically suffer from type 2 diabetes which is one of the most common hormonal disorders found in cats. Cats of older age are most at risk of getting diabetes and just like in humans, insulin medication will be required to manage this condition along with a healthy lifestyle. Some obvious symptoms you can keep an eye out for are: 
Increased urination 
Extreme thirst and hunger 
Weight loss
Otitis: Otitis in cats is described as an early-stage infection of the outer ear. If not seen to, the infection can spread inside the ear, increasing the risk of tissue damage and deafness. An ear infection can be caused by lots of things, so a vet's assessment is needed to diagnose the underlying issue. Kittens and younger cats are more prone to ear infections and the most common symptoms include: 
Pain when ears are touched 
Excessive ear wax 
Foul smell from ears 
Crusting or scaling around the ears 
Ulcers 
Lesions 
Lack of balance 
Redness of the skin  
Head shaking 
Behavioural changes 
OUR MOST COMMON

INJURIES, ILLNESSES, AND CONDITIONS
Although the above are some of the more general common injuries, illnesses and conditions in your pets, our inhouse research team have identified our most common claims (between June 2020 and June 2021):  


These costs may not just be a one off and can add up quite quickly! You could easily find yourself in a position where your pet has multiple injuries, illnesses, and conditions throughout the year, or they require ongoing treatment due to severity. 
INSURING YOUR PET AGAINST

INJURIES, ILLNESSES, AND CONDITIONS
Should I insure my pet? Is pet insurance worth it? Common questions when contemplating what's best for your four-legged friend. Vet Fees can be quite costly and are often not always considered when buying a pet.  
Pets quickly become part of the family, and no one wants to be faced with the difficult decision of how to provide the best care for your furry friend. 
We ask ourselves, why would you let your pet go without the best care possible, when you can insure your cat from £5.49* per lunar month, or insure your dog from £7.12** per lunar month? 
Like some other insurers, we don't cover conditions that are prevented through vaccination or regular care, like gum disease. For more information, please see our blog on what is not covered under our policies. 
Get a personalised quote within in minutes from our website. Embrace ownership, treasure those priceless memories, and enjoy life to the full by protecting your four-legged companion today – you could get up to 30% off! *** 
*Premium shown is paid lunar monthly including introductory discount based on a moggie, under 8 years old, living in York on a Time Limited Bronze Policy **Premium shown is paid lunar monthly including introductory discount based on a small mongrel, under 8 years old, living in York on a Time Limited Bronze Policy *** The 30% discount is made up of 20% Introductory Discount plus 10% Multi-Pet Discount (if appropriate). The Introductory Discount is available for the first 12 premium payments on lunar and calendar monthly policies or one premium payment on annual policies.
All content provided in this blog is for informational purposes only. We make no representations as to the accuracy or completeness of any information on this site or found by following any link on this site. We will not be liable for any errors or omissions in this information nor for the availability of this information. We will not be liable for any loss, injury, or damage arising from the display or use of this information. This policy is subject to change at any time.