Elon Musk plans to build hundreds of homes for workers in Texas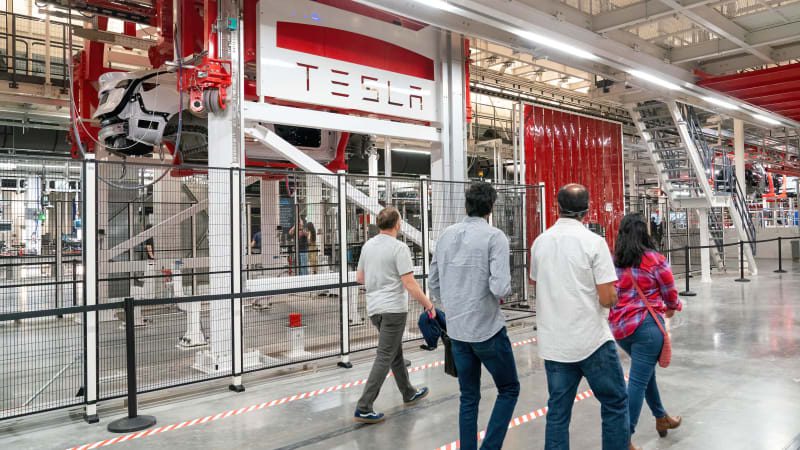 Elon Musk controls
Tesla, SpaceX and The Boring Company.
Adrees Latif/Reuters
The Boring Company is working with a construction company to build housing near Austin, Texas.
"Project Amazing" will have street names including Boring Boulevard and Waterjet Way. 
An initial 110 homes are planned for the development, documents show.
Elon Musk is planning to build hundreds of homes in Texas for workers at his companies.
The development in Austin's Bastrop County, which was first reported by the Austin Business Journal, is close to facilities for The Boring Company and is known as "Project Amazing."
Mel Hamner, the Bastrop County commissioner, told a meeting last month that Florida-based house builder Lennar was partnering with Musk's tunnel construction firm to build an initial 110 homes near its headquarters, the publication reported.
County documents show the subdivision has streets named Boring Boulevard, Cutterhead Crossing, Waterjet Way, and Porpoise Place. It is unclear when construction would begin.
 The land is owned by Gappes Bass LLC, a company affiliated with The Boring Company, according to online records. Adam Pashaian, a corporate controller for the Boring Company, is also registered as an agent for Gapped Bass. 
Austin is also home to a Tesla gigafactory that could eventually employ up to 20,000 workers, Musk said in late 2021. SpaceX is also expected to build a factory in the area.
Hamner said there was a housing affordability crisis in the area, therealdeal.com reported earlier this month. 
"That's part of why The Boring Company is building housing for their workers, so they can afford to be living somewhere close to their facilities," he said, per the outlet.
Matt Holm, a real estate agent in Austin and president of the city's Tesla Owners' Club, told Insider that many more homes would be needed for workers at Musk's companies. 
Lennar advertises 3D-printed homes on its website, and Holm said it could use the technique for the Austin development.
The Boring Company, Lennar, and Bastrop County didn't respond to requests for comment from Insider, made outside normal working hours.