'Enzo Ferrari: The Man and the Machine,' by Brock Yates, Is Headed to the Big Screen
Michael Mann's upcoming Ferrari movie is of particular interest in the Car and Driver offices. That's in part because, well, Ferraris, but even more so because it's based on the book Enzo Ferrari: The Man and the Machine by a longtime C/D editor, the late Brock Yates.
IPAY/SPLASHNEWS.COM
Brock published his book in 1991 and had plans to bring it to the big screen. But like exotic sports cars, movies can be hard to get off the drawing board. No screenwriting newbie, Brock already had financial (if not critical) success with 1981's Cannonball Run. He drew the interest of A-list directors Mann and Sydney Pollack, as well as Andre Morgan, who'd produced Cannonball Run. Perhaps less fortunately, Ferrari also had the interest of Cecchi Gori Pictures, an Italian production company that ended up filing for bankruptcy and seeing its head producer sent to prison for fraud.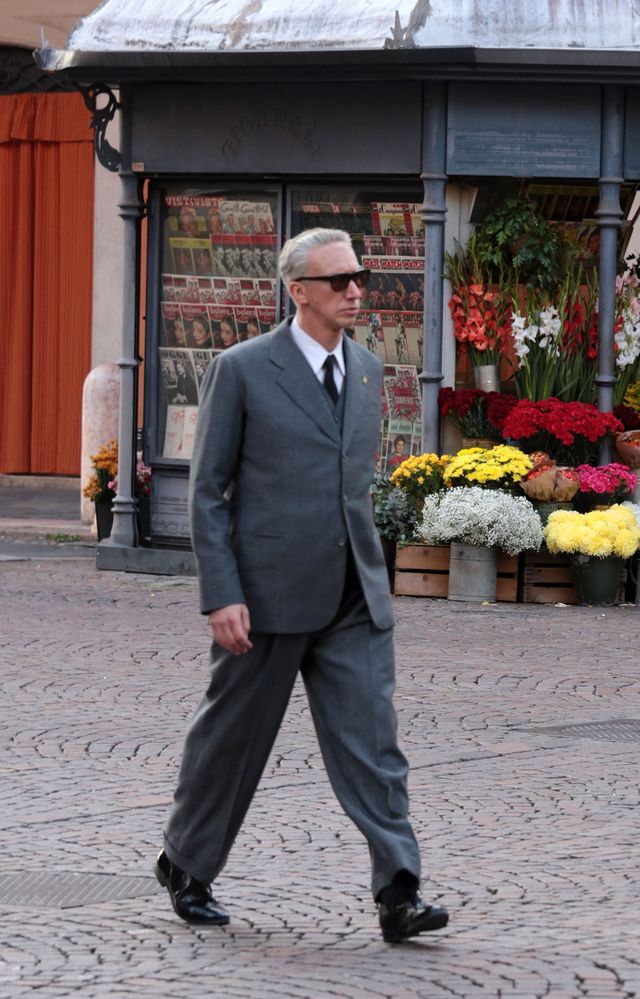 Adam Driver as Il Commendatore in Ferrari.
IPAY/SPLASHNEWS.COM
The project went into limbo until 2014, when Brock's wife received a phone call asking whether they'd be interested in reactivating it. Brock was already suffering from Alzheimer's, so Lady Pamela, as Brock often called her, gave the go-ahead in his stead. Mann had held on to the script, which focuses on 1957, a year of turmoil in Ferrari's personal and professional life, as his marriage collapsed and his factory faced bankruptcy. Perhaps it's appropriate that such a tumultuous story have an equally tangled path to the screen.
Production is running full throttle now. Filming began in Ferrari's hometown of Modena in 2022, with the goal of a release date this year. In the role of Enzo is Adam Driver, perhaps wishing to make use of the Italian accent he honed in House of Gucci. Penélope Cruz plays Enzo's wife, Laura, while Shailene Woodley portrays longtime mistress Lina Lardi. For track scenes, real-life racing driver Patrick Dempsey won't have to dig hard to play Ferrari driver Piero Taruffi. Brock didn't live to see his vision of Enzo on the screen, but he always knew it would make a helluva movie.
Also Playing
LAMBORGHINI: THE MAN BEHIND THE LEGEND
The Ferruccio Lamborghini biopic is available on Amazon. Starring Frank Grillo, The Man Behind the Legend focuses on the early '60s, when Enzo hurt Ferruccio's feelings so much, he built beautiful cars out of spite. Somehow, they made this boring.
GRAN TURISMO
The most accurate Gran Turismo movie experience would be if someone's mom came in halfway through and told you it was dinner time and you had to go home. Instead, Sony Pictures is basing the gaming movie on the true story of Jann Mardenborough, a GT Academy competition winner turned pro racer.
BULLITT PROJECT
This one is not a remake but a proposed new adventure. Steven Spielberg takes on the next chapter in the life of turtleneck-wearing, Charger-chasing Frank Bullitt. Prepare for a jump in the prices of green Fords and black Dodges.
UNTITLED
Ooh, a mystery movie. Brad Pitt is heading up an F1-themed project with Lewis Hamilton attached as a producer. We're guessing it will not be a gender-swapped Thelma & Louise set against the hornet's nest that is modern F1, but one can hope.