Flying Last Year Sucked. Expect More of the Same in 2023
Passengers check in for Delta flights at O'Hare International Airport on January 13, 2023 in Chicago, Illinois. Delta Air Lines today reported better than expected fourth-quarter earnings but saw their stock price drop in early trading on a disappointing first-quarter guidance. Photo: Scott Olson (Getty Images)
Pent-up demand for travel finally unleashed on an unprepared airline industry last year, leading to a post-lockdown travel experience including, but not limited to snarls of lost luggage, major outages and oversold, delayed or canceled flights.
Anyone hoping for things to calm down in 2023 is hoping for too much, travel experts told NBC News:
"The days of flying being fun are long over," said William McGee, a senior fellow for aviation and travel at the American Economic Liberties Project, a nonprofit, nonpartisan, anti-monopoly group. "People will settle for noneventful."
[…]
McGee, with the American Economic Liberties Project, hopes that flying in the U.S. becomes so difficult that lawmakers may finally take more comprehensive action.
"It's nearing a breaking point, and this is not a one party issue," McGee said. "There's a general sense in the country; most Americans realize something is really wrong with this industry."
But Mayerowitz said that until those actions are taken, passengers should be realistic about what to expect when they take to the skies.
"Passengers should never lower their expectations, but should always prepare for the worst," Mayerowitz said. "We need to hold airlines and politicians accountable. Air travel should be predictable and consistent, and you shouldn't have to wonder if air traffic control is going to be working today as you head to the airport.
"That said, every traveler should always have a backup plan, and a backup for their backup. And that's especially true over holidays."
There are a ton of different challenges facing the industry before it can recover to its former glory of providing only mildly headache-inducing service. Airlines are selling seats on flights they don't have the staff to fly, leading to more than one in five flights getting canceled, according to the U.S. Bureau of Labor Statistics. Illness has also cut down on staffing for airlines, as the tripledemic of COVID-19, Flu and an RSV slammed its very public facing workforce hard. Those employees remain vulnerable to viral spike in the future. Airlines will also be low on new jets for the next few years, as well as the parts to fix older planes.
But it's not just airlines that are understaffed; the Federal Aviation Administration is low on fully trained, experienced air traffic controllers in busy hubs like New York and Florida. The entire system is in dire need of modernization to avoid snafus like the FAA outage last month or the Southwest cancelation fiasco of 2022, when more than 11,000 people were stranded during the holiday travel rush.
G/O Media may get a commission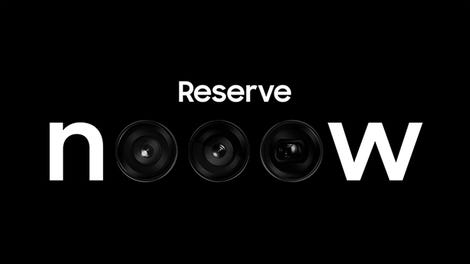 Up to $100 credit
Samsung Reserve
Reserve the next gen Samsung device
All you need to do is sign up with your email and boom: credit for your preorder on a new Samsung device.
The International Air Transport Association expects some 4 billion passengers to fly next year, according to Reuters, so pack some extra patience with you as you travel. And be sure to give every overworked, underpaid, stressed-out employee you encounter a break.