Here's $48,000. Buy something to tow this camper
We're car people, not camper people. That said, we've all been behind the wheel of a truck or SUV with a trailer hitched up, either for our own vacationing purposes or just to test out the capabilities of a new vehicle as part of our test driving duties. So, for this week's What Would You Buy, we're going camping. Virtually, at least.
Like I said, we aren't camper people by trade, so we decided to turn to some actual trailer experts in order to figure out what an average family-size camper would weigh. According to this recent article from RV Living, the Grand Design Imagine is a solid choice for buyers looking for a family-size towable. We then went to the Grand Design website and singled out the exactly middle machine in the lineup. Here are the stats for the Grand Design Imagine 2800BH:
Cost: $55,078 to start
Weight unladed: 6,386 pounds
Gross vehicle weight rating: 8,495 pounds
Using those numbers, we need to sort out a suitable tow vehicle. As you can see, it needs to be able to pull around 6,400 pounds at the very least. Fully loaded, Grand Design says the Imagine 2800BH can weigh up to 8,500 or so pounds packed full of gear, water, food, and other various sundries and supplies. We're going to let our editors use their own judgment when choosing their virtual tow rigs, but suffice it to say a fuel-efficient sporty sedan isn't going to cut it this week. Since this is a traditional trailer and not a fifth-wheel, a pickup truck bed is not a necessity.
The rules are as follows:
New or used, doesn't matter
It has to be rated to tow at least 6,400 pounds
It has to cost around $48,000
You can spend less than $48,000 but keep in mind nothing will ruin a family vacation faster than an unreliable vehicle that breaks down
Why $48,000? Well, we went with what seems to be an average(ish) family-size trailer, so we're going to find a vehicle for an average(ish) sum of money. The average new car transaction price in America has been hovering between $48,000 and $49,000 this year, so there's our budget.
2013 Toyota Land Cruiser
Senior Editor Jeremy Korzeniewski: A truck makes a whole lot of sense as a tow vehicle, no doubt. But an SUV offers some benefits, too, including space for more passengers or covered space for valuable items that you don't want to store in an open bed. I've personally towed with a few V8-powered trucks and SUVs from Toyota and Lexus, and while they don't offer the sheer capacity of some American options, they are well equipped to handle something in this weight range. In fact, this particular 2013 Land Cruiser is rated to tow exactly 8,500 pounds, which falls perfectly in line with the trailer we've chosen for this imaginary exercise. And I wouldn't likely tow the trailer at its full gross weight rating anyway, so there would be at least a thousand pounds of leeway for passengers and cargo in the SUV. A Lexus LX 570 would also work, but when I found this sweet LC on Cars and Bids that went up for auction a little while ago with a gavel price within spitting distance of our self-imposed price cap, I decided it was a nice representation of what I'd be looking for.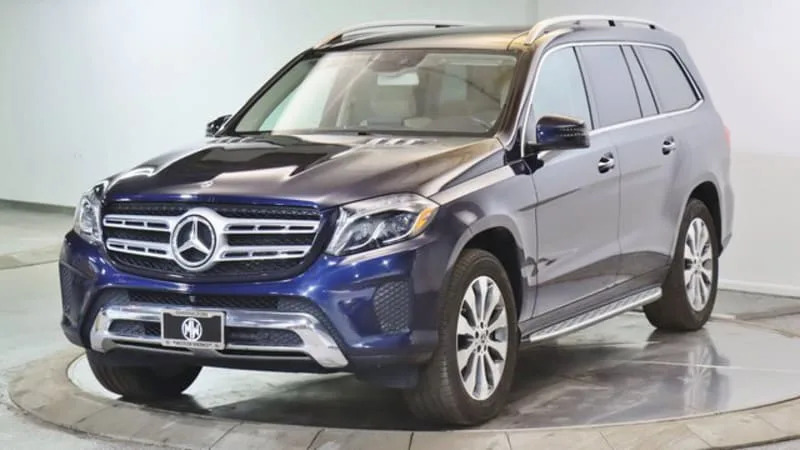 2019 Mercedes-Benz GLS 450
Senior Editor John Beltz Snyder: Why not live in the lap of luxury on the way to the campsite? We've got two kids, and will likely want to bring a dog and/or a friend along, as well as our stuff. With a tow capacity of 7,700 pounds, we can free up a bit of in-car storage (and balance the load we're towing) by securing some of our gear inside the trailer. We could even use the GLS to replace the family Palisade, leaving room in the driveway for the eventual EV for around-town driving. I already know my wife loves the GLS, so she'll be happy. It'll just be a little bit like when we used to tow our jet-skis in our GLK, but everything will just be a bit bigger now: the vehicle, the load and even our family. Thanks to Mercedes' knack for depreciation, there are a lot of options within this price range with totally acceptable mileage. I'll have to keep this idea in my pocket if I ever convince my better half that we should get a travel trailer.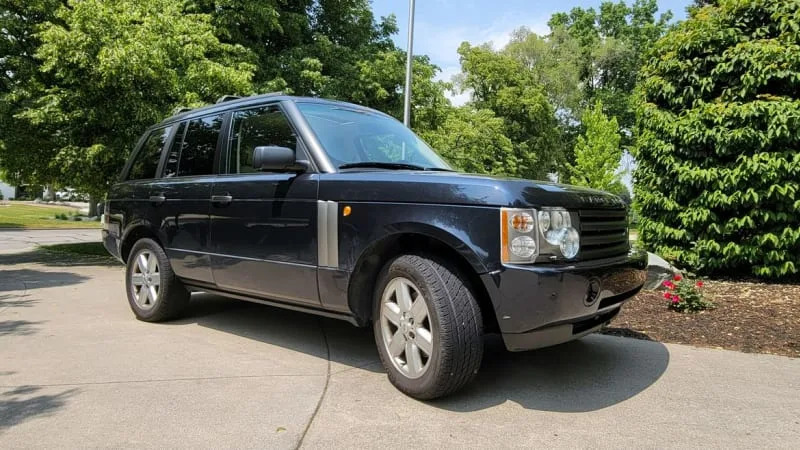 2004 Range Rover HSE
Senior Editor James Riswick: I've decided to go with this 2004 Range Rover HSE for sale on Autotrader's Private Seller exchange. It has only 49,000 miles on it and the owner says it's in "emaculate condition" thanks to always being garaged and professionally detailed. This is from the early days of this Range Rover generation, which means it's basically a BMW underneath, complete with BMW electrical architecture and BMW 4.4-liter V8. Importantly, that V8 allows it to tow 7,700 pounds, as does this one's tow hitch. Quite simply, this generation Range Rover is one of the best-looking SUVs ever made, a true classic, and this particular one looks terrific in blue paint with light tan interior. The asking price is also only $15,555, which leaves me with $32,445 on hand for maintenance, rental cars and another recliner couch for home. That just seems like a sound financial plan to me. 
OK, so I've just been informed that my financial plan is "stupid" and my choice is "not in the spirit of this exercise." But Jeremy's fourth rule! He gave me the choice to spit in the face of reliability! Fine! A far more sensible and still awfully nice tow vehicle would be this rather nice 2020 Ram 1500 Laramie. It has a reasonable amount of miles (30,886), an actual color (Delmonico Red),  ample equipment, and vitally for the towing job at hand, the EcoDiesel V6 that provides robust torque and strong fuel economy. It's not '04 Range Rover, but it's a great choice.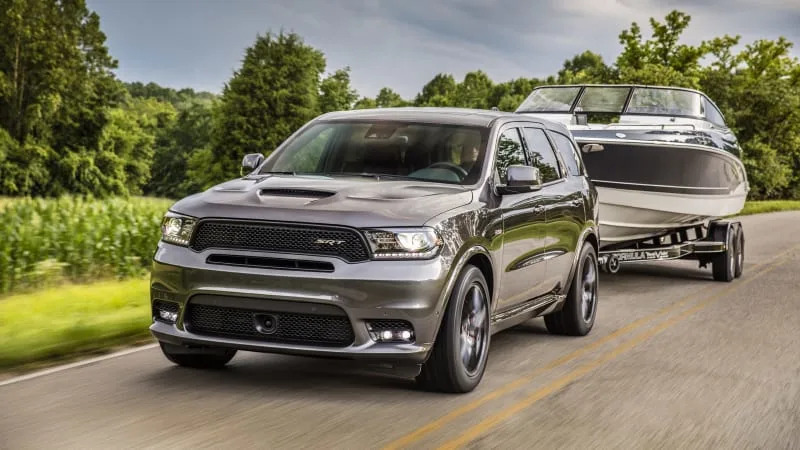 2020 Dodge Durango SRT
Associate Editor Byron Hurd: A friend (and fellow auto critic) wrote me a one-line message in response to my Hemi send-off last year. It read: "The 6.4 is the best engine ever built. No need to reinvent the wheel." I may have a complicated relationship with the Hemi, but there's one thing I can't take issue with: its bang-for-the-buck when it comes to towing utility. Anything with four-wheel drive and a 392 can tow more than enough for the average buyer, and it'll look and sound quite good doing it. The Durango isn't as refined (or pretty, in my opinion) as the equivalent Jeep Grand Cherokee, but the Durango offers more wheelbase, which in turn means more stability. Plus you get a third row. Hey, in a car like this, more is more. 
2018-2020 SRTs seem to be relatively common in this price range, and with 8,700 pounds of towing capacity, you can tow that camper with every reservoir filled and a mighty big cooler full of beer in the back to boot. 'Murica, baby.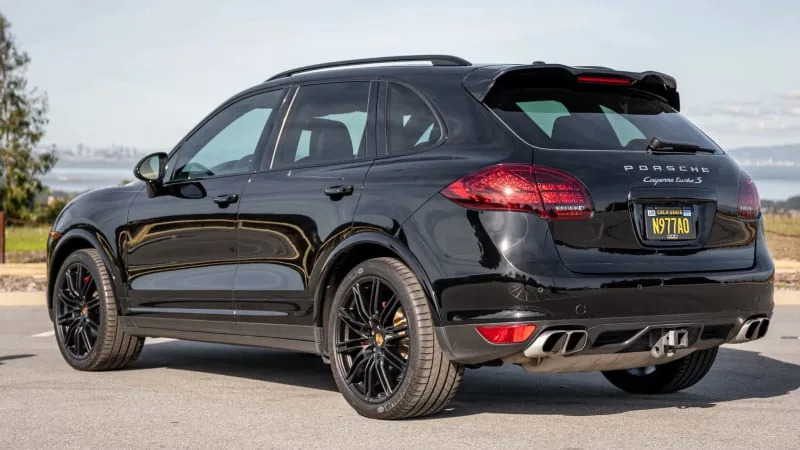 2014 Porsche Cayenne Turbo S
Road Test Editor Zac Palmer: The Cayenne is typically known for its unnaturally good handling and dynamite powertrains, but its lesser-known talent is towing. This 2014 Cayenne Turbo S is rated to tow up to 7,716 pounds, which should do the trick for the Grand Design Imagine without issue. Its 550 horsepower and 553 pound-feet of torque will make quick work of any steep mountain passes, and the air suspension will keep everything on the level. At an original sticker of $155,865, the example I found is full of luxurious nice-to-haves, and because it's the S, all of Porsche's handling/performance goodies came standard anyway. This particular Turbo S already has the trailering hardware I'd need to start hauling right away, and its selling price of $47,500 on Bring a Trailer means it's just under budget. Of course, I'm buying this Cayenne just as much for its capabilities without a trailer attached as I am for trailering with it. No other SUV is more fun to drive than one with a Porsche badge on it, and this one is a screaming performance deal.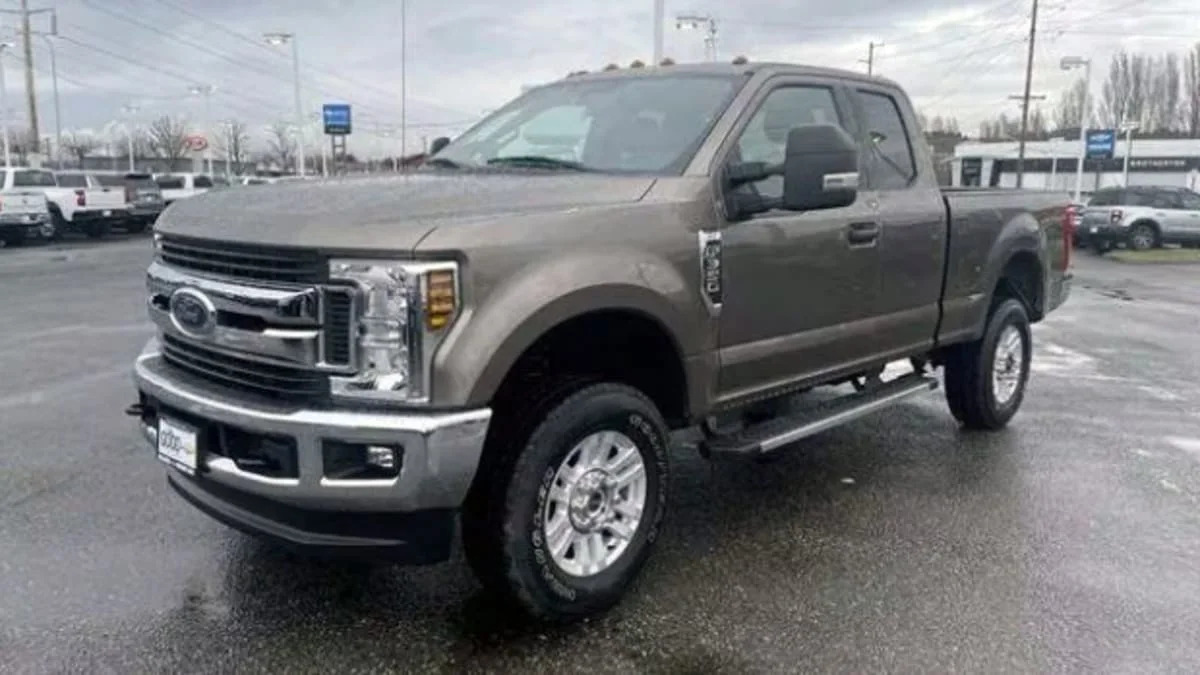 2019 Ford F-350
Managing Editor Greg Rasa: My dad, who drove trucks for a living and hauled his Kubota around on a flatbed trailer, used to marvel at big campers and RVs going down the highway. Why, he'd say, would people who had never driven big trucks and trailers in their entire lives suddenly decide it would be fun to start doing it in their retirement years? To him, it looked like zero fun and not a thing for greenhorns. I regard towing as rather nerve-wracking, so if I'm going to do it, it's best done with a vehicle overqualified for the task. I would not regard most of the aforementioned SUVs as such — this 8,500-pound trailer is at the top end of their capabilities. I'm going to want capacity well beyond that. There are a number of low-miles, used Ford F-350s in my area, with a towing capacity of 12,000 pounds or more. Plenty of F-250s and some Ram and Silverado HDs too. Most of them are white XL work trucks, but there are some XLTs and at least one Lariat. I picked this 2019 XLT from the bunch. It has the 6.2-liter V8, and a bit under 29,000 miles. More money than we've budgeted here buys you more capability. But this should get the job done.