Here's The Stupid Half-Million Dollar Watch They Stole From Carlos Sainz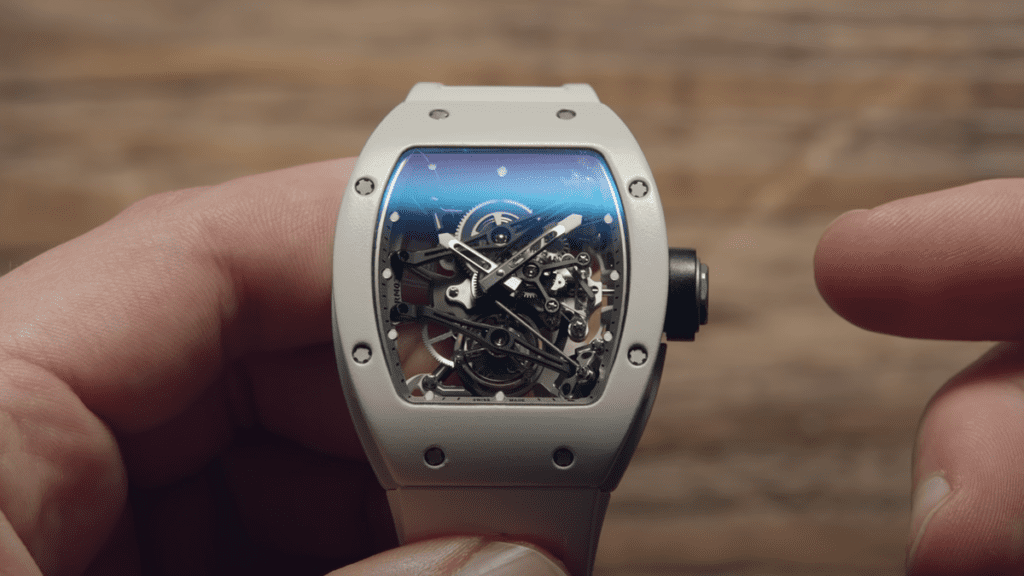 Photo: Chrono24
Well, it happened again. Someone tried to steal a Richard Mille from a Formula 1 driver. This time around, it was apparently a Carlos Sainz and a Richard Mille RM 67-02 Alexander Zverev edition that reportedly cost more than half a million dollars. It also does not look like it's worth remotely close to that much. Then again, if you hop onto Chrono24, you can find one listed unworn with box and papers for less than $300,000, so I highly doubt it's actually worth the $540,000 that's been reported. Either that, or the watch that was nearly stolen was a different model.
A Comfortable And Reliable Hauler For The Family | What Car Should You Buy?
But let's be honest. It doesn't matter. Richard Mille's prices are all made up. They're not real. Allegedly, each of the three Bubba Watson special editions cost $650,000. Yeah, sure. Whatever you say, Dick Mill. I'm sure you came up with that number after carefully calculating the cost of production and added a 10-percent markup just to make sure there's still some money in it for you and didn't just pick a number out of thin air because you can.
Richard Mille's biggest sin, though, isn't the absurd prices. It's that they're just ugly. They're tacky. They look stupid as hell. If you didn't know what Richard Mille is, you'd probably think you were looking at an expensive Invicta. And that is not a compliment. Sure, there's a whole lot of engineering behind them, but a whole lot of engineering also probably went into getting the Fiat Multipla on the road, and look how that turned out. At least the Multipla didn't cost more than most houses.
I understand there are people who legitimately like how Richard Milles look, and that's OK. Everyone's got their own taste. If you're one of those people, don't let my belief that you have bad taste stop you from wearing that thing on your wrist. I also don't like your Mansory, but I'd never tell you not to drive it. I might suggest setting it on fire or running it over with a tank, but if you want to drive it, go ahead and drive it. But maybe do it at night in a remote area so no one else has to see it?