Historic cars — and a Spitfire fighter plane — go on sale in Britain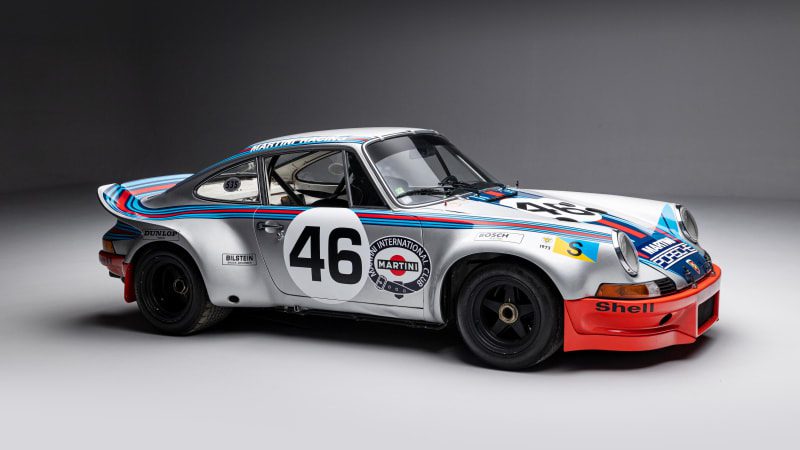 An assortment of somewhat eccentric but ultimately appealing vintage collectors' machinery, topped by a 1983 Lancia Rally "Evoluzione" and featuring Porsches, Bugattis and even a Spitfire fighter plane from World War II, will go to auction in Britain next month.
The event, organized by the Bonham/Cars auction organization and scheduled for September 9-10, is formally called the "Revival Sale," to be held on the grounds of Goodwood, site of the famous track southwest of London.
Cutting to the chase, here's a look at some of the highlights noted by Bonham's that are expected to attract substantial bids…plus there's the airplane as the cherry on top.
—1973 3-liter Martini Racing Works Team Porsche Carrera RSR 'R7' Endurance Racing Coupé (estimated bid, $4.7 million to $7.25 million.). That's quite a name for quite a race car and a veteran of the 24 Hours of LeMans in 1973. The car's background goes back to the previous year, when Porsche launched its new 911 Carrera model with engine capacity raised from 2.4 liters to 2.7. A batch of 500 lightweight-bodied 911s was built to achieve governing-body sporting acceptance (homologation) of the new variant. Three versions were offered – the RS (RennSport), RST (touring) and the ultimate racing RSR, of which this 'R7' is one of only four such works team cars to have survived. It's also one of only a few cars to wear the classic Martini Racing livery with its dark-blue and red striping upon a German-silver background.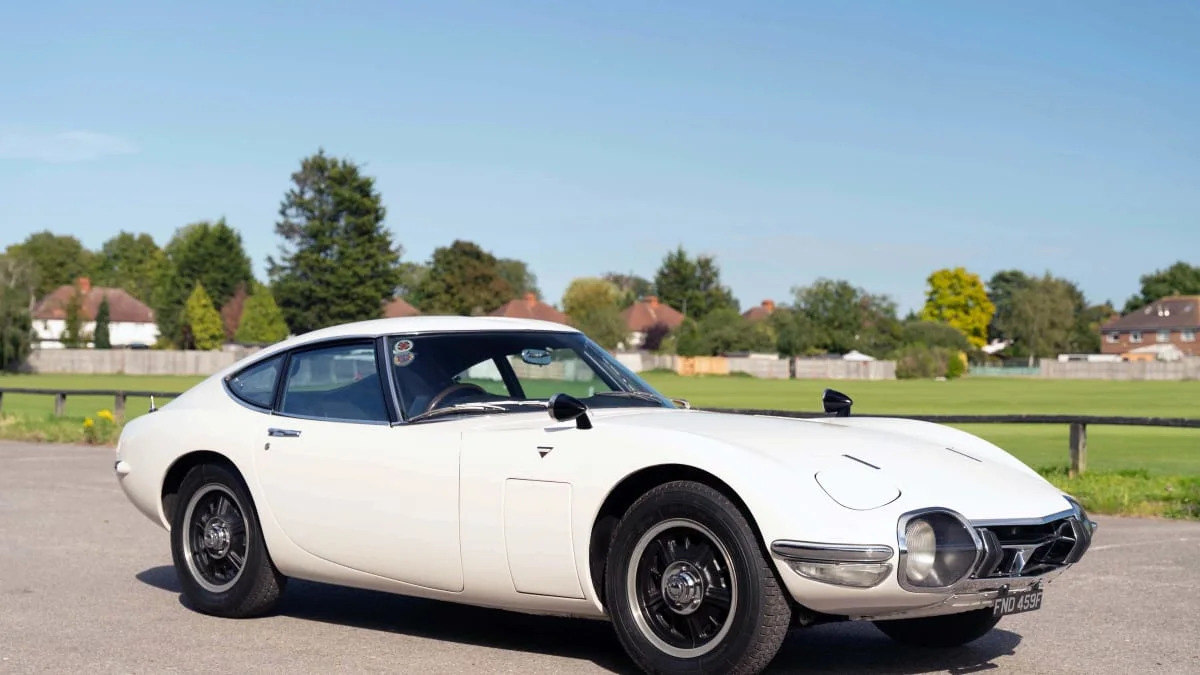 —1967 Toyota 2000 GT (estimate: $835,000-$1.1 million) in Pegasus White is believed to be first acquired by the owner of Toyota Mozambique and was one of only two cars imported to the East African country. Known for its precise engineering and impeccable quality, this Japanese halo car was one of only 351 built in 1967-1970. Over the years, the GT's exterior and interior have been preserved and an engine rebuild was undertaken. It was awarded "Best in Show" at the London Concours in 2022.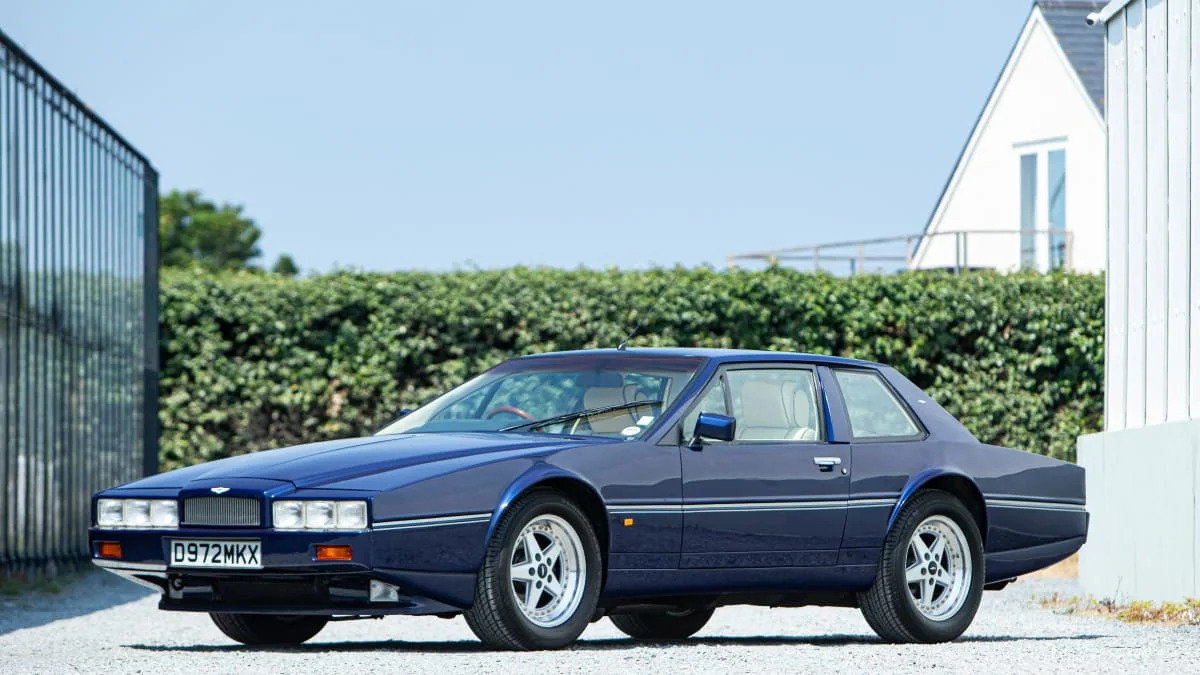 — 1986 Aston Martin Virage Coupé Prototype (estimate: $315,000 – $440,000). This is a two-door prototype of the company's mainstream model of the 1990s, the Virage. In 1990, the vendor received factory approval to strip down the chassis and rebuild it to his 6'3" height. With Pacific Blue Pearlescent paint and fully trimmed interior to Lagonda standards, the new car was completed in 1993 and tested by racer/journalist Tony Dron, who commented, "This is a magnificent machine which rides well at low speed but which handles faultlessly when driven fast … it has that thoroughbred feel, which inspires faith and confidence."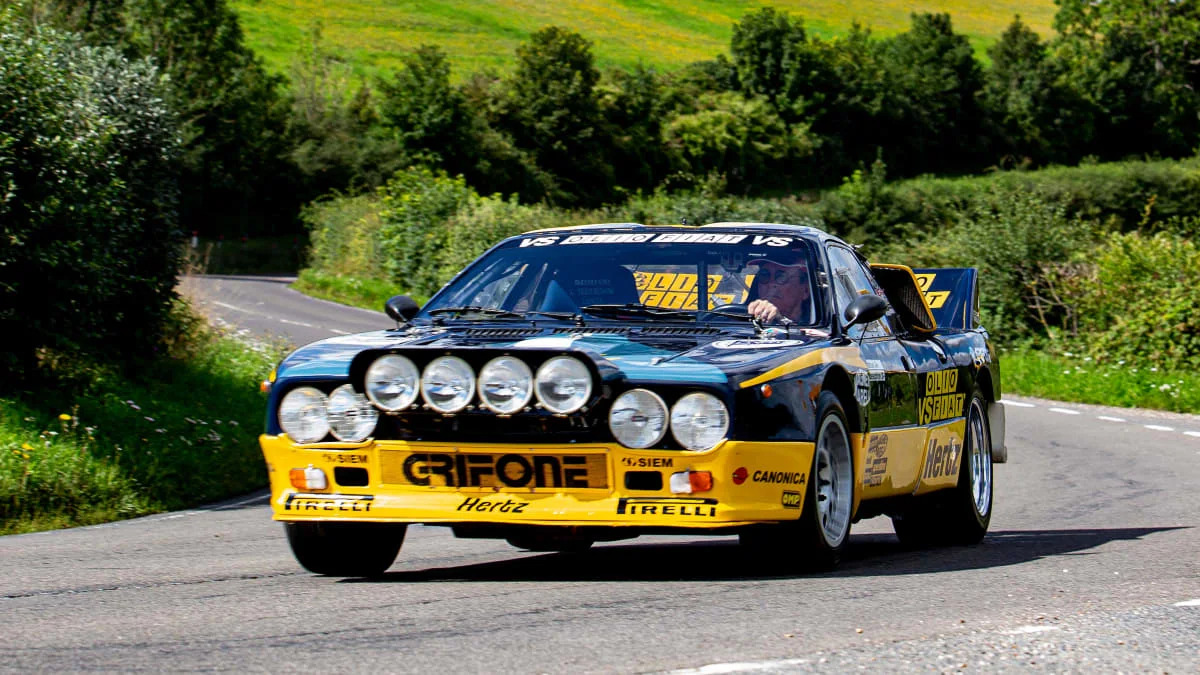 — 1983 Lancia Rally 037 Evoluzione 2 (estimate: $945,000 – $1.2 million). Group B cars are known for being among the fastest and most sophisticated rally cars, and it's a rare opportunity to find a surviving car from the "Golden Era" of rallying. As a works entry for the 1984 Italian Rally Championship (CIR), this car had the most successful competition history of any Lancia 037 Evo 2, with nine victories. With only three owners since 1985 and the current owner for 17 years, this car recently had a full mechanical restoration.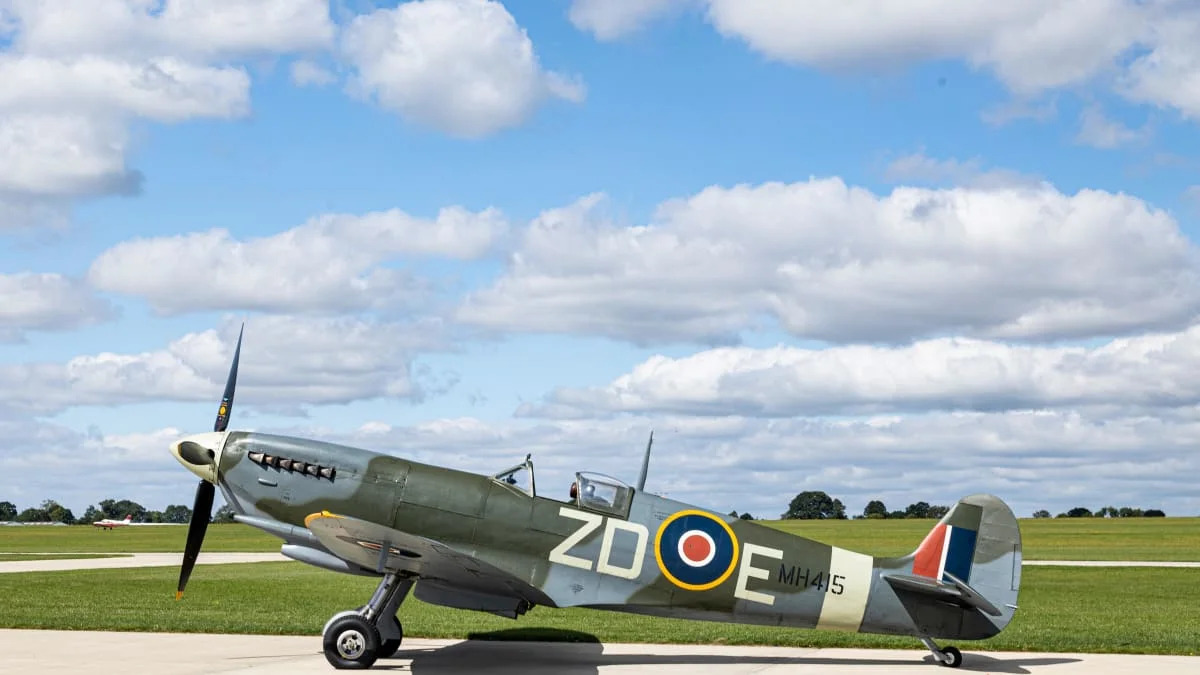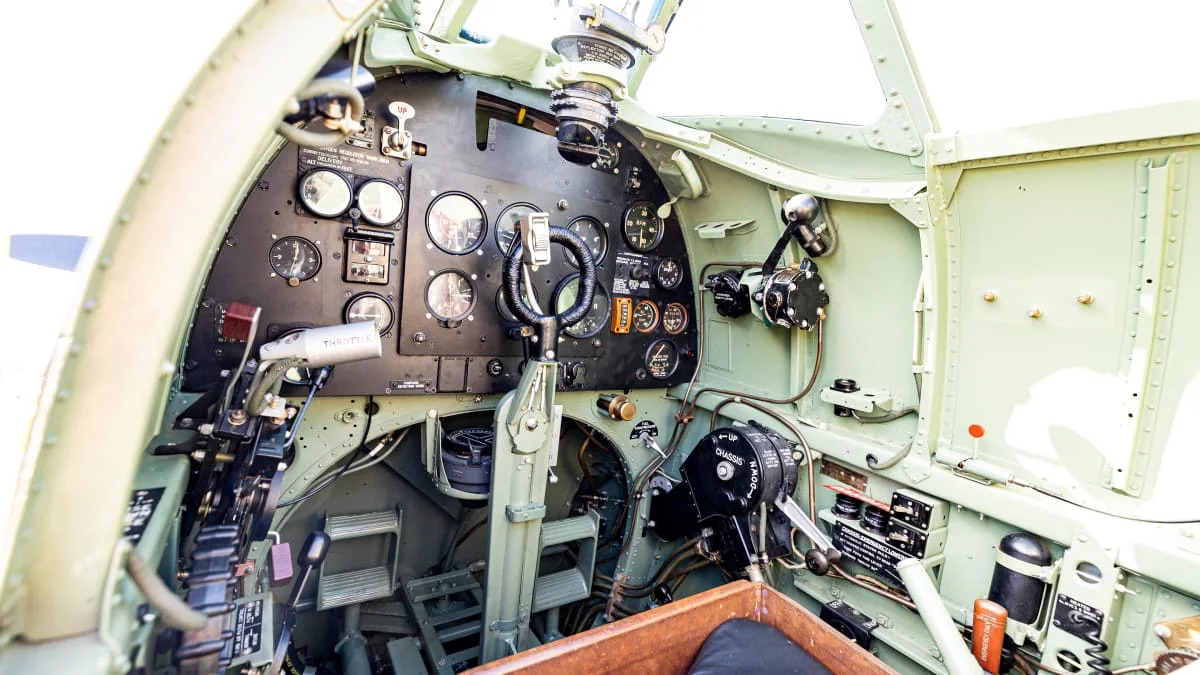 —1943 Vickers Supermarine Spitfire Mark IX Single-Seat Fighter, Chassis no. MH415 (estimate: $4.4 million – $5.7 million) It's a movie star! And a war hero! (Its history states it engaged with German adversaries including a Focke-Wulf Fw 190 and a Messerschmitt Bf 109.) There's a lengthy, fascinating history of the plane here, far more interesting than just the specs. Let's hope the winning bidder plans to fly this airworthy specimen back to base.