HSB Canada welcomes Barbara Bellissimo to its Board of Directors
Voir français ci-dessous
TORONTO, ON, MAY 26, 2023/insPRESS/ – HSB Canada is pleased to announce the appointment of Barbara Bellissimo, FCIP, to its Board of Directors.
Barbara Bellissimo has extensive executive experience in property and casualty insurance and the financial services industries. She is a former head of one of the top P&C insurers in Canada and is an active community leader with board affiliations in the health sector, the arts, academia and the International Women's Forum.  Barbara is a member of the Institute of Corporate Directors and has previously served on the Board of the Insurance Bureau of Canada and the Ontario Financial Services Regulator, FSRA. She is a collaborative leader with a focus on strategy execution, change management, talent and leadership development, and diversity.
HSB Canada, part of Munich Re, is a multi-line specialty insurer and provider of inspection, risk management and IoT technology services.
———————————————————–
HSB Canada souhaite la bienvenue à Barbara Bellissimo au sein de son conseil d'administration.

TORONTO, ON, LE 26 MAI 2023/insPRESS/ – HSB Canada a le plaisir d'annoncer la nomination de Barbara Bellissimo, FPAA, comme membre de son conseil d'administration.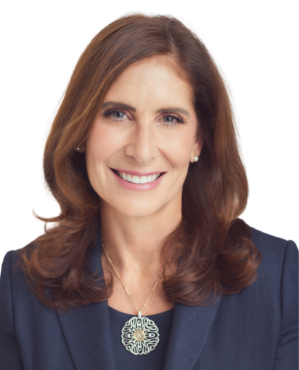 Barbara Bellissimo possède une vaste expérience de dirigeante dans l'assurance I.A.R.D. et dans les services financiers. Elle était auparavant à la tête d'un des plus importants assureurs biens et tous risques au Canada, et est une leader active dans la communauté avec des affiliations dans les secteurs de la santé, des arts, du milieu universitaire et du Forum international des femmes. Barbara est également membre de l'institut des dirigeants d'entreprise et a déjà siégé au conseil du Bureau d'assurance du Canada et au régulateur des services financiers de l'Ontario, FSRA. Leader axée sur la collaboration, Barbara axe ses efforts sur l'exécution de stratégies, la gestion du changement, le perfectionnement des talents et du leadership, et la diversité.
HSB Canada, membre de Munich Re, est un assureur spécialisé multilignes et un fournisseur de services d'inspection, de gestion des risques et de technologies IdO.