If You Thought The Pontiac Solstice Needed More Power, This One Has A 600 HP V8
Photo: Cars & Bids
The Pontiac Solstice may have had its fair share of shortcomings, but it was also proof that it's a lot easier to get people to overlook your faults if you're good-looking. And while we wouldn't say the Solstice GXP was underpowered, at least for the 2000s, we wouldn't exactly have complained if Pontiac had been able to give it more power. Perhaps that would have happened if the Solstice had survived long enough to earn a redesign, but GM murdered Pontiac before that could happen, so these days, if 260 hp isn't enough, you have to look at the aftermarket.
Friend or Fiero? Pontiac's Mid-Engine Sports Car
In this case, the aftermarket didn't just crank up the turbo boost. Instead, this 2006 Pontiac Solstice has been given a whole new engine — a supercharged 6.2-liter LSA V8 to be more specific. Now, to be fair, this isn't the first V8-swapped Solstice that we've seen. Just last year, an LS2-powered Solstice showed up at a Mecum auction, but that one only made 400 hp. According to the seller, this Solstice makes closer to 600 hp. Which is more, and more is always better.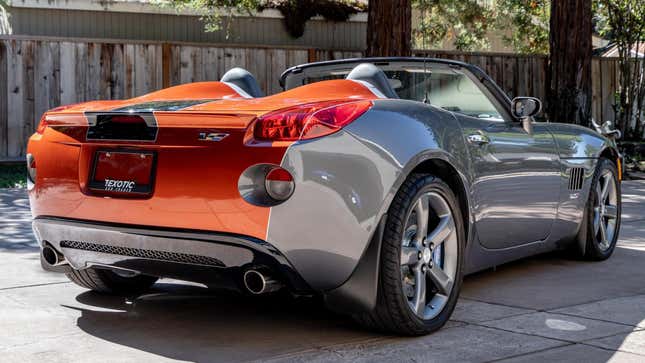 Photo: Cars & Bids
It's also been given a Tremec T56 six-speed manual transmission, a limited-slip differential from a Cadillac CTS-V and a custom exhaust. So whoever wins this auction better make sure there's a lot of room in their budget for new tires. Whether it feels safe to drive or not is still up in the air, but at the very least, you know this thing is going to be wild. And even if it's a handful, who cares? Risking death every time you get behind the wheel is how you know you're really living.
That said, it's not exactly a perfect car. A number of the exterior modifications are, uh, a bit polarizing. And there's also the part where it used to have a salvaged title and has since been rebuilt. But that's no big deal, right? If you're going to experience the joy of a 600-hp Solstice, you've got to take a few risks along the way. Why let a little rebuilt title stop you?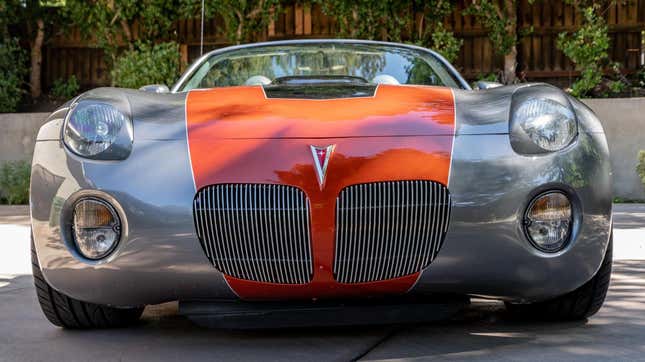 Photo: Cars & Bids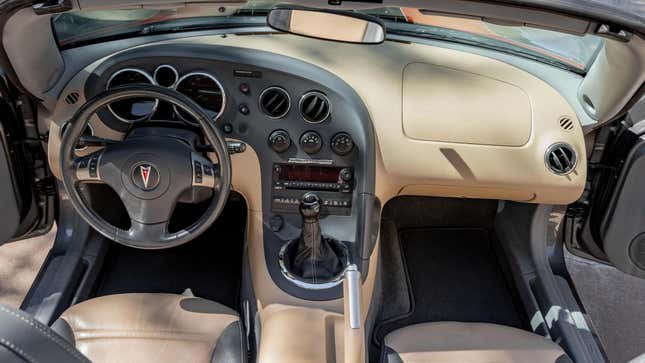 Photo: Cars & Bids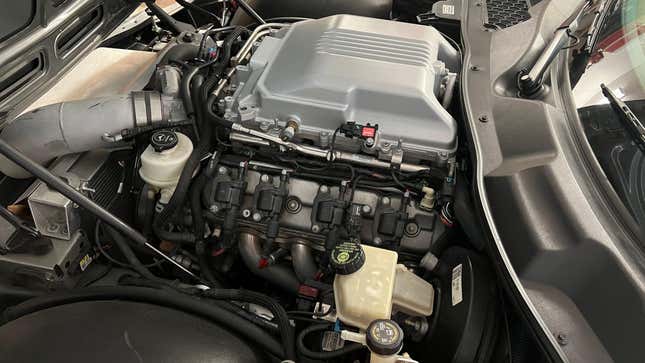 Photo: Cars & Bids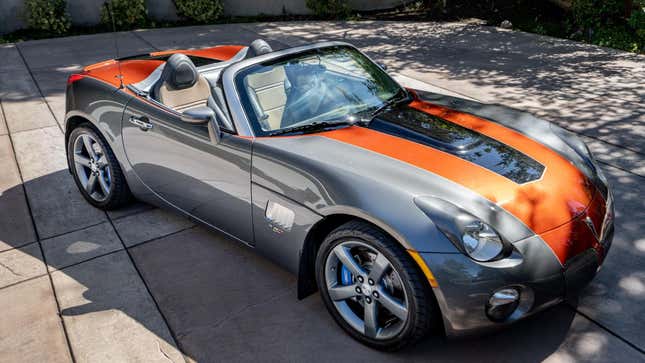 Photo: Cars & Bids
Photo: Cars & Bids