I'm Not Ready for Three-Row Trucks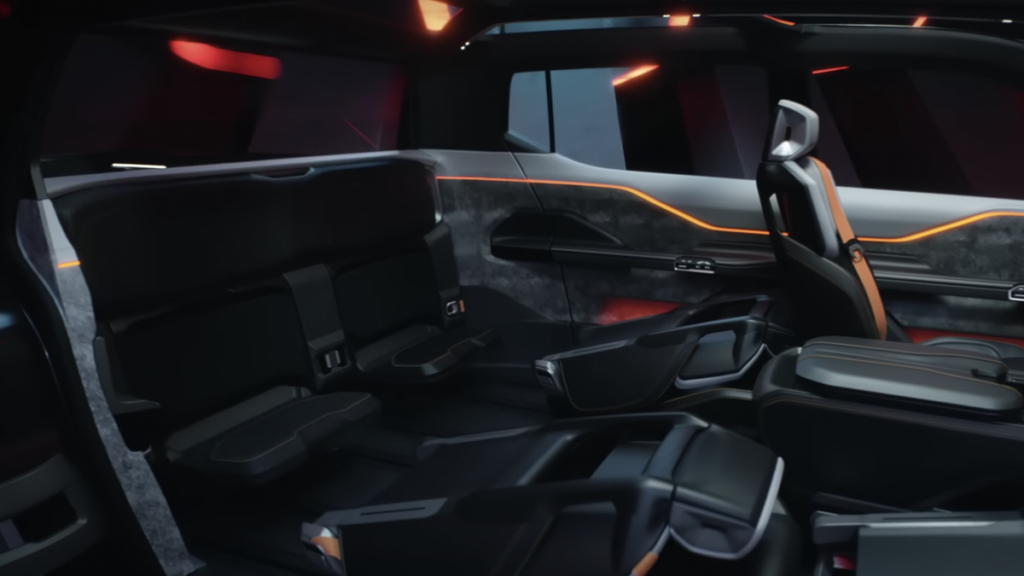 Photo: Ram
The Ram 1500 Revolution concept that was revealed at CES came and went without me paying much attention to it, because everyone's working on an electric truck these days if they don't have one already. Also, it's Ram, not a particularly interesting automaker, and I'm a city dweller, so my next truck will be never. Which is all to say that it is only now coming to my attention that the Ram 1500 Revolution concept includes a third row if you want, which is an unfortunate but unmistakable sign of the road we're about to go down with pickup trucks, which is that they are getting ever bigger.
Now, listen, I understand that people use pickup trucks these days to shuttle their families around, because no one wants to admit that what they really need is a minivan, and I have made peace with that, because other people's choices are not my own.
I also understand that the Big Three truck makers will still sell you a regular-cab, long-bed truck, which is the ideal truck. What concerns me is that with the third-row in the Ram 1500 Revolution concept we are getting even further from God's light. Don't worry: Ram is proud of what it has done here, calling the third row an "industry-first."
Nearly 50 years ago, the Club Cab was introduced with second-row seating. Half a century later, Ram continues to build on these industry-shaping features with the 1500 BEV Concept ushering in a new feature: third row jump seats. The powered mid-gate features mounted jump seats with a removable lower section for placement in the bed or outside the vehicle.
[…]
Lightweight seats feature integrated seatbelts, grab handles and speakers with the ability to fold-flat along with extended recline, work, conference modes and deploying the jump seats. Vastly more interior volume benefits second row and third row jump seat passengers who enjoy limo-like space.
Ram can, and has, called this third row "limo-like," but everyone knows that jump seats in cars are only for children, or adults that you despise. What Ram is describing here, anyway, is not what pickup trucks aspired to be 30 years ago, or even 20 years ago really, which was rugged workhorses that were supposed to get a little roughed up. Your truck is for muddy boots; it is for beer runs and cigarettes; it is for hauling mulch; it is for going slow; it is for towing your shitty trailer, with the finicky tail lights; it is for going to pick up parts; it is for windows-down, no air-conditioning; it is for throwing your crap in the back and getting in; it is for bench seats; it is for trashy dates with you and your love.
Or at least it was, before the days of seats with conference modes.