India Bradshaw- Back British Farming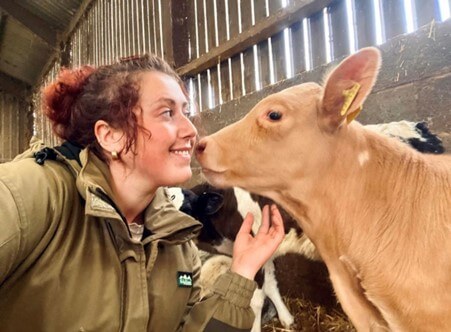 As part of our campaign to Back British Farming we sit down with farmers on our rural community blog, and chat about all things farming. In this blog we spoke with India Bradshaw (@thecurlyfarmher), who is an English farmer. India helped us understand the farm she works on, how she came to be a farmer and her experience as a women in ag…
I live in Bolton, Lancashire C. My work placement which I attend one day a week as part of my college course consists of sheep, beef cattle, calves, alpacas and pygmy goats and a couple of working dogs.  
I started my journey into farming during the first lockdown due to covid-19. Up until this point I still thought that once the lockdown was over, I was heading back into my job which at the time was being a hair stylist. In lockdown I had spent more time on the land at home and quickly fell in love with the outdoors. I had decided mid lockdown to get myself a couple of silkie chickens to breed from, then came the tv shows which showed all types of farming, I knew this is what I wanted to do. So along came Polly and Pumpkin, my very own rare breed wensleydale sheep. With the backing from my family, I decided to take the plunge and apply for a full-time level 3 agricultural course, leaving the salon behind and embarking on a new life by heading back into education.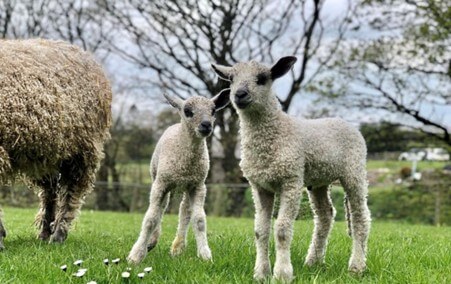 There was no plan in place for me to change my career, everything just fell into place, I do feel that I was surrounding myself more and more with an agricultural influence. From tv shows to podcasts and social media accounts and I do believe it opened my eyes to how resilient farmers are. The struggles and responsibilities of this job role are unlike any other. I do feel that there are certain qualities within this field of work. Strong willed, quick thinking and open mindedness in agriculture will allow you to succeed whether that be as a career choice or within education.  
I feel that without attending college I would have struggled to gain experience in multiple fields of work in agriculture, this putting myself at a disadvantage when applying for job roles. It gives students like me who hasn't come from a farming background an opportunity to learn and enter a career within agriculture. It is a tough balance studying full-time, attending work placement and looking after my own flock at home but it does keep me on my toes and I wouldn't want it any other way!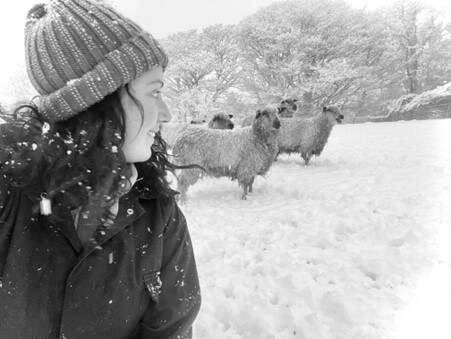 The more time I had spent at my work placement and around my friends' farms, I started to slowly fall in love with collies, my confidence had started to grow working with them and I knew it wouldn't be long before I had my own. After searching for a pup for months, one night I had seen an online advert. A small red and white bitch left, heading over the following Sunday to view her, this teeny tiny pup called Ruby was going to be mine, I was ecstatic. She is now nearly 5 months old, my little pocket rocket. Training will commence from around 6 months old with Ruby although she is very keen on sheep, it is me who needs to be trained not her. We already have an incredible bond and I cannot wait to see how we both progress as a team.  
There is never two days the same within farm life, while at work placement we can have a cria born at 8am followed by bedding and feeding calves and be out with the dogs and quad rounding the sheep up by 11am. Other days can consist of wool wrapping, lambing and dehorning the calves. This is my favourite part of the week being at my work placement with Mr. And Mrs Eckersley.  
I believe that farming is a very rewarding career however it doesn't come without its challenges. Challenges that are usually out of a farmers control like extreme weather conditions and dog attacks (which seems to be on the increase). I feel that although there are low moments in farming, there are highs too! My highs have to be at lambing time, there really isn't anything better than helping a ewe deliver a lamb into the world!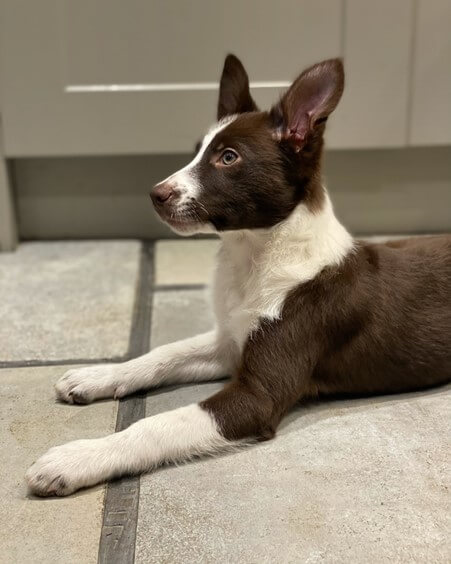 As a woman in the ag industry I do not feel that I am at a disadvantage, especially when it comes down to the hard work. However as within society there can be some slight misogynistic tendencies, I learned early on to rise above these and must say that I have had some fantastic mentoring from my work placement and friends who I hold in the highest esteem.  
Some advice I would give before entering agriculture is trying to experience all types of farming if this is possible to you. Applying for experience on farms will allow you to gain various skills and this will help you to meet people in the industry. Give your time up for farmers and you will receive the best knowledge that will last you a lifetime.  
There are many different avenues you can go down within agriculture from land agency to arable farming. Farming does not just fit into one "box" and there really is a job for EVERYBODY! 
If you're a farmer and you'd like to contribute in our campaign to raise awareness for the incredible work in British agriculture, please drop us a DM on Instagram – @aplanrural