Insurance Industry Comes Together Inspired by an Evening of Red Carpets and Paparazzi of Hollywood at the 2023 WICC Gala Event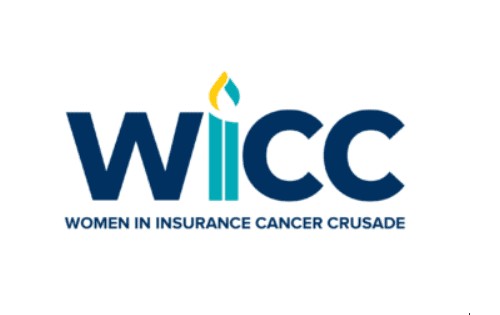 TORONTO, ON, APRIL 20, 2023/insPRESS/ – On April 5, 2023, the Women in Insurance Cancer Crusade (WICC), Ontario Chapter celebrated their 25th Annual WICC Gala at the well-known Fairmont Royal York Hotel in beautiful Toronto.
The sold-out evening celebrated with the Gala theme "A Star Is Born", inspired by the red carpet and glitz of Hollywood! At 5:00 pm, we kicked-off Happy Hour together as friends and colleagues and enjoyed the incredible celebrity look-a-likes, the champagne skirt lady, live band and glamorous entertainers.
Moving through the Gala venue, guests admired one another's outfits and assembled their groups for some incredible glamour shots – all while enjoying the sounds of the United Soul Nations.
"Thank you for your continued support and a toast to the amazing triumphs, challenges overcome, new traditions, memories and perspective we have all gained from the last two years," said Laurel DiMaso, WICC Gala Co-Chair and VP of Business Development  for Solution Contracting.
All donated funds from the evening's Gala, including the sold-out raffle, online auction and the tremendous donation of $125,000, went directly to support cancer research in partnership with the Canadian Cancer Society's grant proposal process.
Without the generous support of our evening's sponsors, this event would not have been possible. The WICC Gala Committee is proud of how amazingly generous all the supporters were this year.
Co-Chairs of the WICC Board of Directors, Garth Pepper and Marilyn Horrick, announced our 2022 award winners. The Board of Directors considers the many contributors to WICC and nominates those who we feel demonstrated exceptional advocacy, commitment and support.
The "LEW DUNN Memorial Award" is presented to the volunteer or company demonstrating exceptional initiative in raising awareness and commitment in support of WICC. Lew Dunn is a former CEO of CGU Canada (now Aviva Canada) who lost his battle with cancer in 1999. WICC awarded two of these awards for 2022.
Lew Dunn Memorial Award winners were John Sharoun and Carol Jardine.
John Sharoun has always been a champion of WICC from his days as the CEO of Crawford and Company, an organization that has made WICC their charity of choice and a focal point from the very beginning. John recognized from the very beginning the importance of women leading the charge at WICC and subsequently supported and encouraged involvement from the Crawford team.
WICC also recognized the leadership and support we've received from Carol Jardine. Carol established the Jamie Knowles Tribute, has been a long-time supporter of the National Sponsorship Program, and always encouraged higher Wawanesa participation at WICC events and on the board.
The "GOLD FLAME Awards" are presented to individuals or organizations that have made donations exceeding $5,000 and/or made significant contributions through commitment and raising awareness. WICC awarded four of these awards for 2022.
The Honourable Order of The Blue Goose – Ontario Pond
For their generous donation of $5,000 in 2022.
Crawford and Company (Canada)
For their generous donation of $5,897 in 2022. Crawford has always been a WICC supporter uninhibitedly, and this has been reflected in the numerous Gold Flame awards they have received.
Zurich Canada
For their generous donation of $4,600 in 2022 – on behalf of their Women Innovation Network (WIN) ERG, which recently voted to support WICC Ontario with a one-time donation.
Trisura Guarantee Insurance company
For their generous donation of $5,000 in 2022.
WICC's highest level of recognition, the "HALL OF FLAME Award" are presented to individuals or organizations that have made donations exceeding $20,000 and/or made significant contributions through commitment and raising awareness.
Insurance Bureau of Canada (IBC)
In 2022, WICC did not receive a traditional in-year contributor of over $20,000, however, WICC used this as an opportunity to recognize IBC for their generosity in funding much of WICC's communications strategy and invited their new CEO, Celyeste Power, to accept the award.
The Gala may be over, but it's not too late to show your support. Learn more about our National Sponsorship Program. Thank you to everyone who joined the Gala and to our sponsors for your ongoing commitment supporting communities, celebrating survivors and remembering those lost to cancer.
If you would like to review the photos taken on the night, please click here.
###
About WICC
Since its inception in 1996, WICC and the women and men of the property and casualty insurance industry in Canada have raised over $17 million nationally in support of cancer research and education. WICC's mission is to unite and engage the Canadian insurance community to fund cancer research, educate, and support those affected by cancer and improve their lives. More information about WICC can be found at wicc.ca.
Media Contact
Lynn Lafortune
Co-Chair, Communications, WICC Ontario
Lynn.Lafortune@cna.ca