Introducing Olivia Cinqmars-Viau, Assistant Vice President, Territory Manager, Berkley Asset Protection in Canada


NEW YORK, NY, JANUARY 12, 2023/insPRESS/ – Berkley Asset Protection and Berkley Canada are pleased to jointly introduce Olivia Cinqmars-Viau as Assistant Vice President, Territory Manager for Berkley Asset Protection in the Canadian marketplace.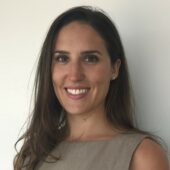 "We are thrilled to have Olivia join the Berkley Asset Protection team," says Chip Dowd, Berkley Asset Protection President. "Her extensive experience and knowledge in the specialty fine art and collectibles space is vital to expanding our global reach and branching out further in the Canadian market."
Berkley Asset Protection was established in 2008 to deliver the industry's most complete and high-quality portfolio of specialized insurance products and services designed to protect fine art, jewelry and other high-value, personal and commercial assets. They support the market through close partnerships with an established distribution network of brokers who cater to a global base of clients in a variety of environments, including private and corporate art collections, museums, galleries, and exhibitions, jewelry wholesalers, retailers, and manufacturers, along with those who work with collectibles, currencies, securities, and other high-value assets.
"In relocating back to Canada, my goal is to apply my global expertise in this niche to the Canadian marketplace in order to provide truly local solutions and outstanding service for our business partners," says Olivia, who joined Berkley last quarter after almost ten years at leading global insurer AXA XL where she held roles in Underwriting, Management and Sales spanning Canada, the US and Mexico in the insurer's fine art, collectibles and high net worth space. Olivia holds a Masters of Arts (MA) from Sotheby's Institute of Art London, where she began her career in the auction house's contemporary art department. In addition, she holds a Chartered Insurance Professional (CIP) designation in Canada.
"Olivia will be a wonderful addition to the Berkley Canada and Asset Protection teams," comments Berkley Canada President Andrew Steen. "In addition to her technical skills and experience, Olivia's collaborative and entrepreneurial nature are a great fit with the culture here at Berkley Canada." For more information about Berkley Asset Protection in Canada, please check out the Berkley Canada and Berkley Asset Protection website.
For more information, please contact:
Amanda Tropila
Marketing & Communications Manager
Berkley Asset Protection
(212) 497-3731
atropila@berkleyassetpro.com