Junkyard Gem: 1956 Buick Special 4-Door Sedan
Buick was flying high in the middle 1950s, with an all-time sales record of nearly 800,000 cars sold for the 1955 model year alone. Buick stood proud in third place for new-car sales in the United States for 1955 and 1956, behind only Chevrolet and Ford. At this time, both Oldsmobile and Buick built cars on the GM B Platform, with the Buick being the swankier and more prestigious of the two. Here's one of those Buicks, found in a Denver self-service boneyard recently.
The list price of this car was $2,416, or about $27,505 in 2023 dollars. Located one step down on the GM Ladder of Success, the 1956 Olds 88 sedan started at $2,226 ($25,342 now).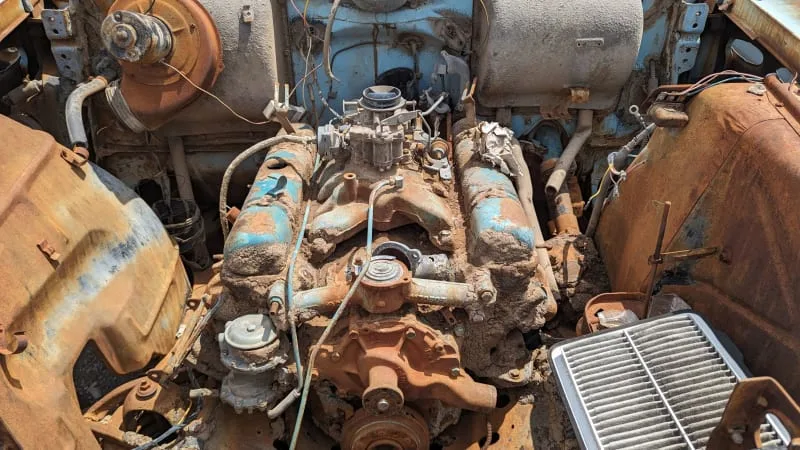 The Oldsmobile had a 324-cubic-inch (5.3-liter) Rocket V8 rated at 230 horsepower, which was serious stuff for 1956. This 322-cubic-inch Buick Nailhead V8 made ten fewer horses for 1956, but it would be bored and stroked out to 364 cubes for 1957 (and was all about land-yacht torque, in any case).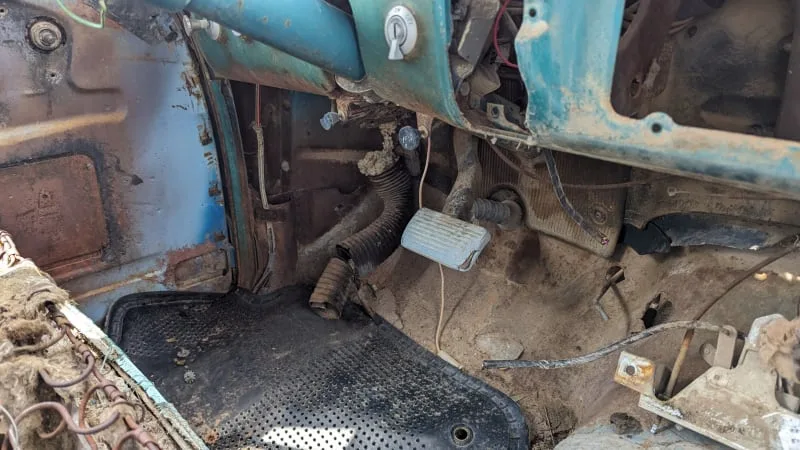 A three-on-the-tree manual transmission was standard equipment on the 1956 Buick Special, but this one has the $204 Dynaflow automatic transmission ($2,332 in today's money). The Dynaflow usually gets called a two-speed, but it drove like more of a very inefficient (yet smooth) CVT that had two manually-selected ranges.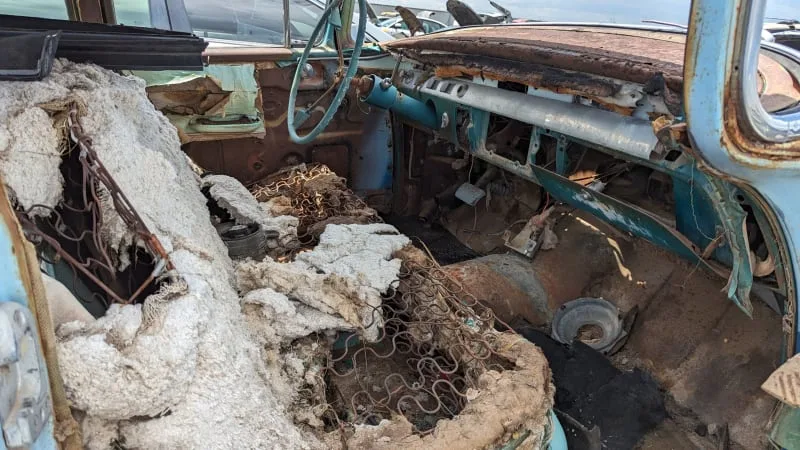 This car spent too many decades outdoors to have any chance of a restoration.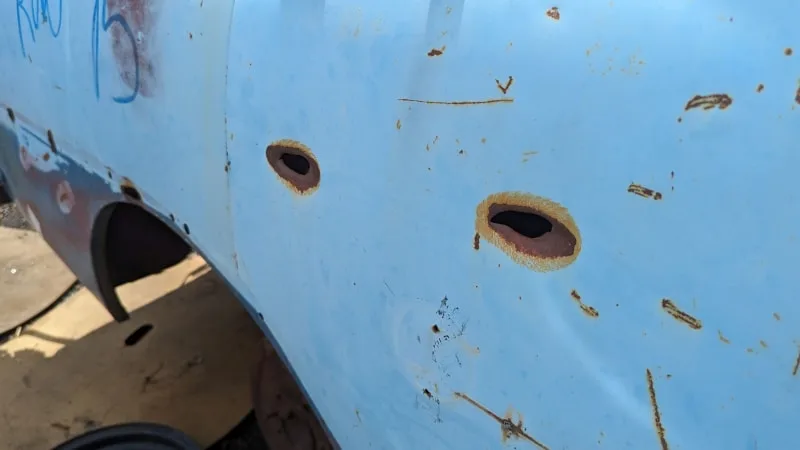 As often happens with cars stored in fields in rural Colorado, someone used this Buick for target practice.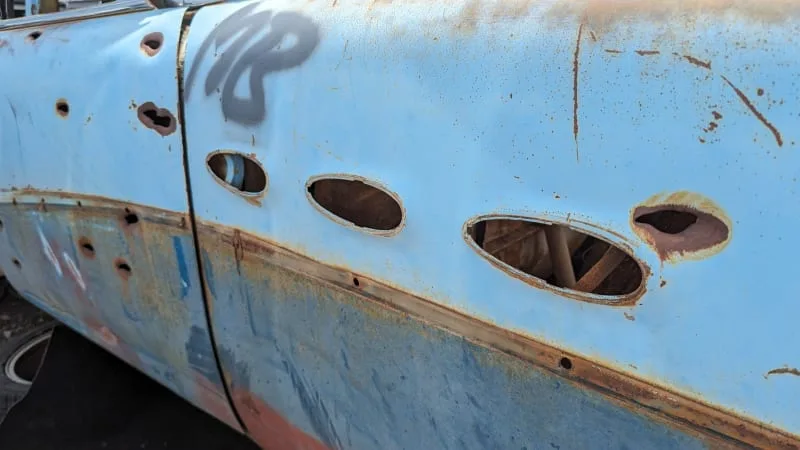 The bullet holes look like little VentiPorts.
Does the '56 Buick go? Va-va-va-voom!