Mazda CX-90's 3.3-Liter Inline-Six Makes 340 HP, 369 Pound-Feet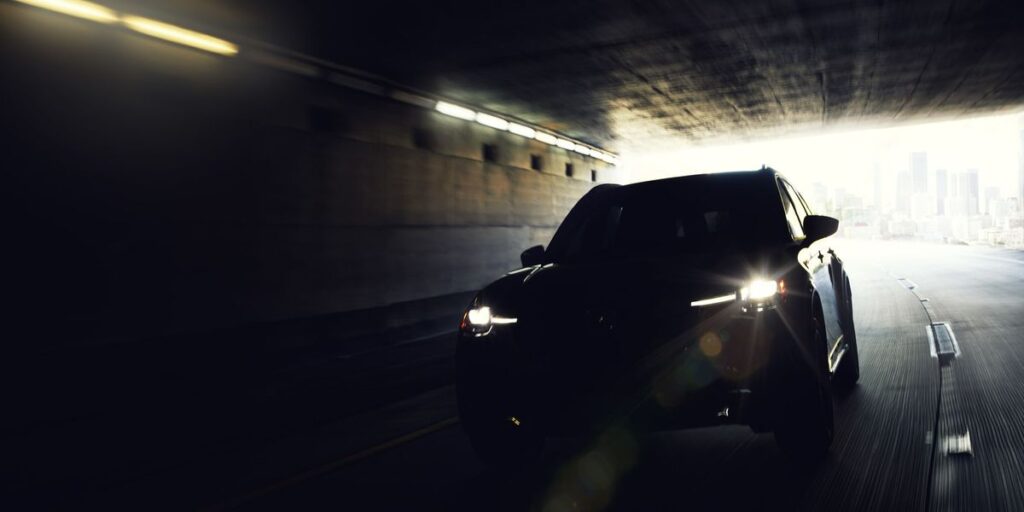 Mazda has revealed output figures for its new 3.3-liter inline-six engine.At 340 horsepower and 369 pound-feet, it's the brawniest engine Mazda offers.The CX-90 will have it; that SUV gets a full reveal on January 31.
While much of the ballyhoo around the upcoming Mazda CX-90 three-row SUV focuses on its plug-in-hybrid powertrain, there's an inline-six engine in the future lineup that deserves some attention, too. The CX-90 debuts on January 31, but ahead of that, Mazda saw fit to throw out a few more details about its latest gas burner.
Illustration by Ben Summerelle-Youde/Fox Syndication|Car and Driver
According to Mazda, the CX-90's turbocharged 3.3-liter inline-six will be the most powerful mass-production gas engine the automaker has ever devised. The I-6 will produce 340 horsepower and 369 pound-feet of torque with premium fuel, which the automaker recommends; as with other engines on the market, using gasoline other than premium will incur a horsepower penalty, although the automaker did not divulge the output on good ol' 89 octane.
CXs of Today and Tomorrow
This new inline-six is also technically a hybrid, just not one you'll be able to drive on electricity alone. Instead, the 3.3-liter mates up with a 48-volt hybrid system. While we're not yet sure how Mazda will utilize it, similar 48-volt setups exist across the automotive industry. They can extend stop-start usage in traffic and allow the engine to shut off under coasting or braking, all for the sake of better fuel economy.
Mazda claims that this inline-six was developed specifically for the CX-90's new longitudinal-engine platform. It's likely that we will see this engine crop up again on the CX-90's smaller two-row sibling, the CX-70, which shares a platform and will have a separate debut later in 2023.
There's another interesting tidbit in Mazda's press release, too. The automaker said that its Kinematic Posture Control will come standard on all CX-90 variants. Debuting on the MX-5 Miata, Kinematic Posture Control claims to improve cornering stability by ever so slightly braking the inside rear wheel during a turn. As if we needed more excuses to chuck this thing around once it reaches our office.